Sauted Eggplants With Chorizo 😋
Hello everyone!
Hope all are safe and well!
I would like to share my very own Pancit Canton Simple Recipe.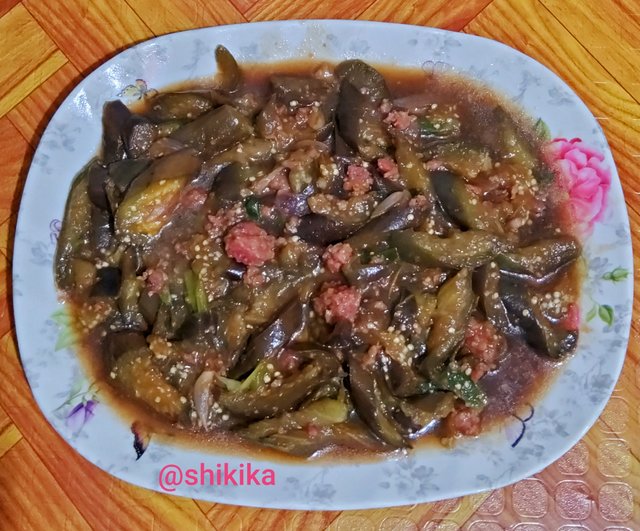 Ingredients:
Eggplants
Chorizo
Onion
Tomato
Garlic
Onion Leaves
Magic Sarap
Oyster sauce
Soy sauce
Salt
Cooking oil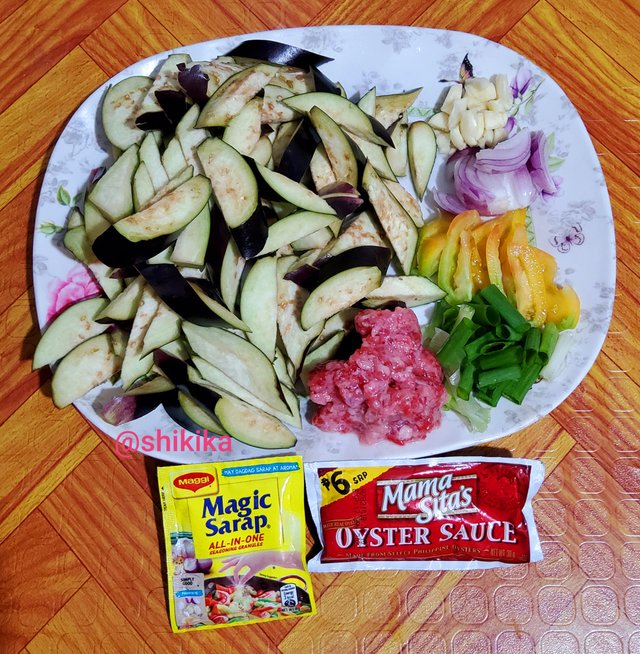 Procedures:
Clean, wash and chop the ingredients such as eggplants, onion, onion leaves, garlic and tomato. Remove the skin of chorizo.
Saute onion, garlic and tomato.
Add chorizo, eggplants, onion leaves, soy sauce, magic sarap, oyster sauce and a bit of salt. Mix them well. Simmer until tender and already cook.
When cooked serve with rice!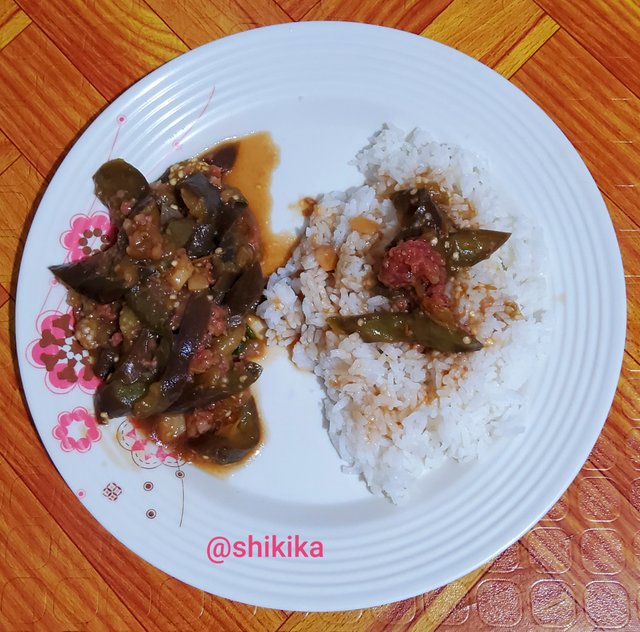 Have a Blessed Tuesday everyone! 😀😀😀💖💖💖
---
Thank You Lord for the blessings and love!
Be grateful in every little/simple things and you'll find happiness you ever wanted! 😀😀😀
Everyday is worth to be grateful of!
Praying for the safety and wellness of all.
Heal Our Land Oh God!
Lovelots,