Ladies Finger A Dish For Dinner
Hello everyone!
Hope all are safe and well!
When I get home from work, I go immediately to the market and buy our dish for dinner. Goods are a lot more expensive these days. I only buy ladies fingers. That's the only veggies I can afford to buy coz I only have few coins left in my pocket.
Ladies fingers is the only viand we have for the night. It's so easy cook. It doesn't need special skills in cooking. 😁
It's only a very easy cooking as 1-2-3 😃
Ingredients: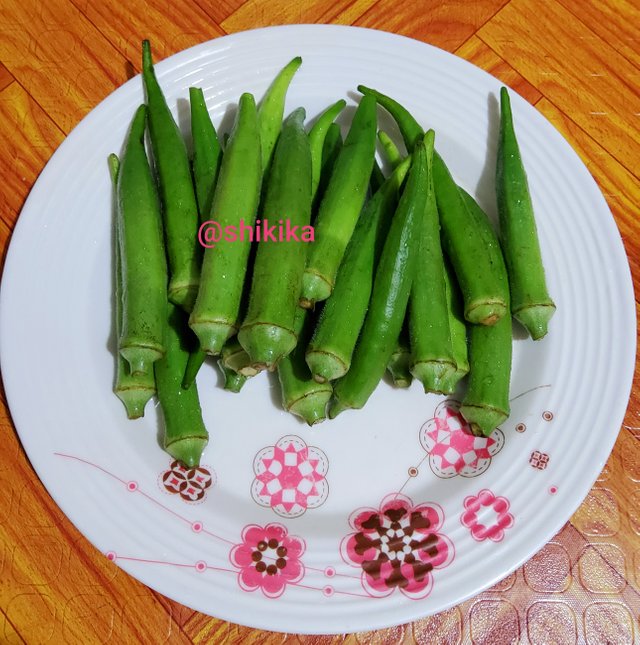 Procedures:
Clean and wash the ladies fingers.
Put on top of the cooking rice when it is about to be cooked
When rice is cook, the ladies fingers are also cook.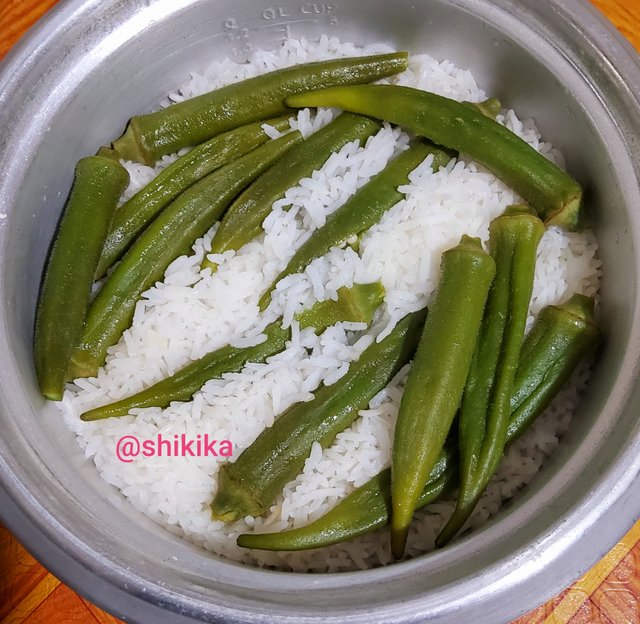 Transfer the ladies fingers from the pot to a plate.
Prepare soy and calamansi to be partnered with ladies fingers.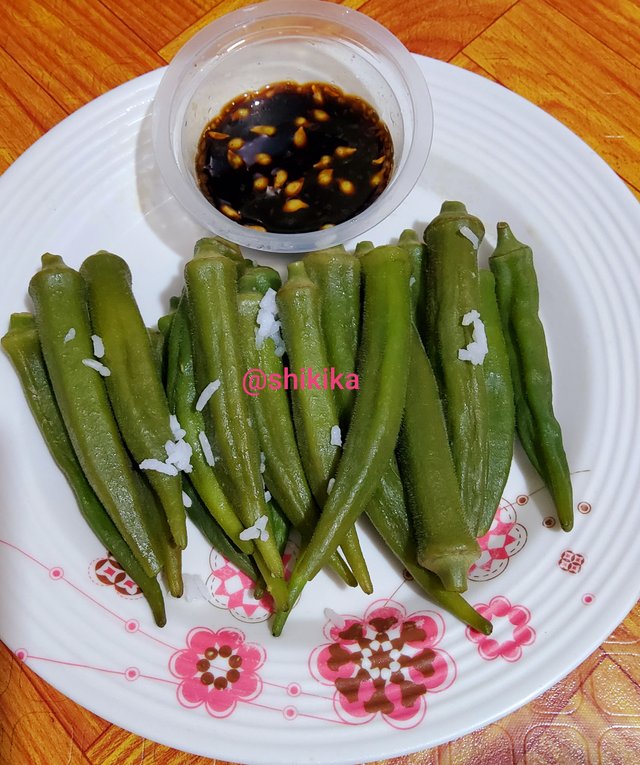 That's it! Ready to served! 😃 Just dip the ladies fingers in the soy sauce with calamansi. A combination and healthy dish for dinner.
Have a Blessed Thursday everyone! 😀😀😀💖💖💖
---
Thank You Lord for the blessings and love!
Be grateful in every little/simple things and you'll find happiness you ever wanted! 😀😀😀
Everyday is worth to be grateful of!
Praying for the safety and wellness of all.
Heal Our Land Oh God!
Lovelots,