SteemFoods Contest -34-| Prepare Delicious and Creative Vegan Recipe!|| Vegetable Urap By @pecintabunga20 (12.10.2021) ||20% Rewards To @steemitfoods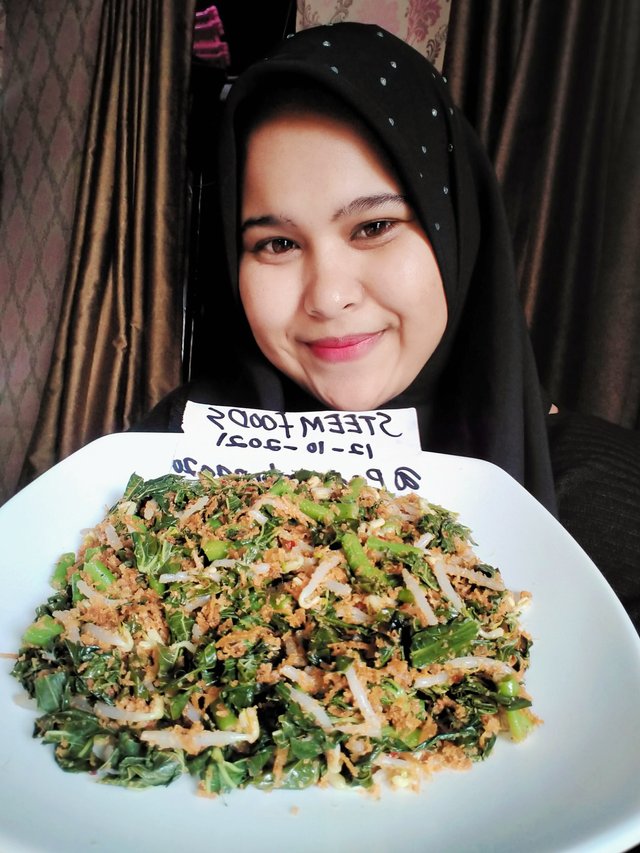 Good night all friends
#steemfood
, on this occasion I want to take part in the
#SteemFoods
Contest -34-| Prepare Delicious and Creative Vegan Recipes! ,I am very grateful to
@alikoc07
and for making this very great contest so that we all can see and know the various menus and recipes prepared by all members from different countries in the
#steemfoods
community.
And on this occasion I would like to share one of the traditional Indonesian vegetable salad menus, namely vegetable urap where I live, especially in aceh Indonesia, this vegetable urap is usually made to complement other eating menus, this vegetable urap menu is made when there is an event or event big. also small events such as weddings and events for the dead, to make vegetable urap is very easy with just a few ingredients.
Ingredients For Making Vegetable Urap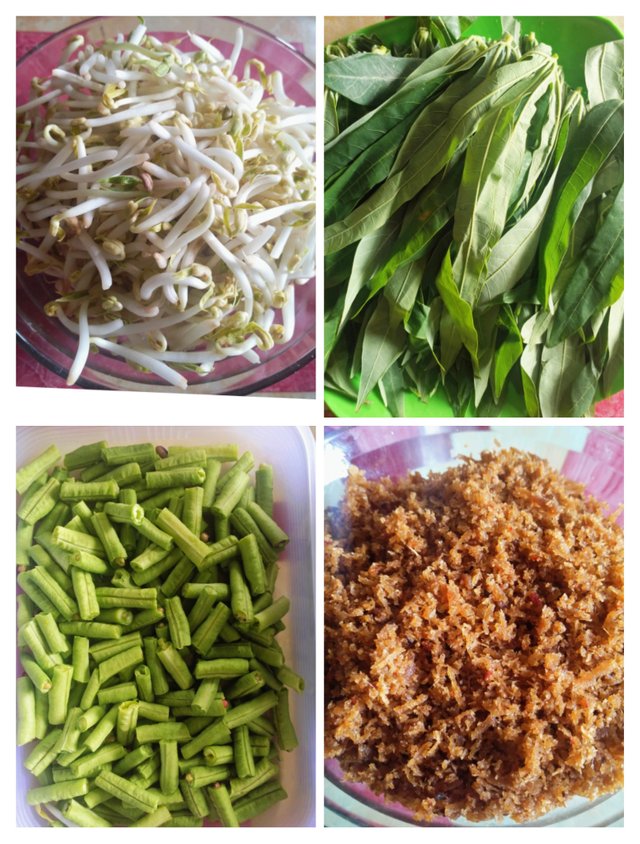 long term
Toge
sweet potato leaves
Coconut Urap Seasoning (Urap seasoning made from coconut, then add red chili, onion, garlic that has been mashed into the coconut and also brown sugar after that cook the coconut until it is cooked and dry).
How To Make Vegetable Urap: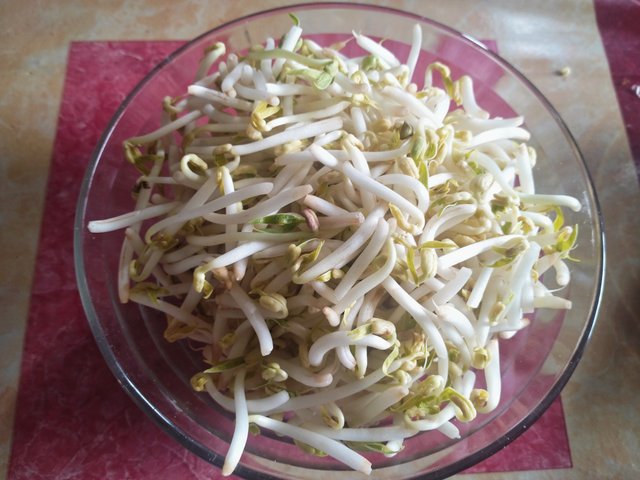 First i clean all the bean sprouts.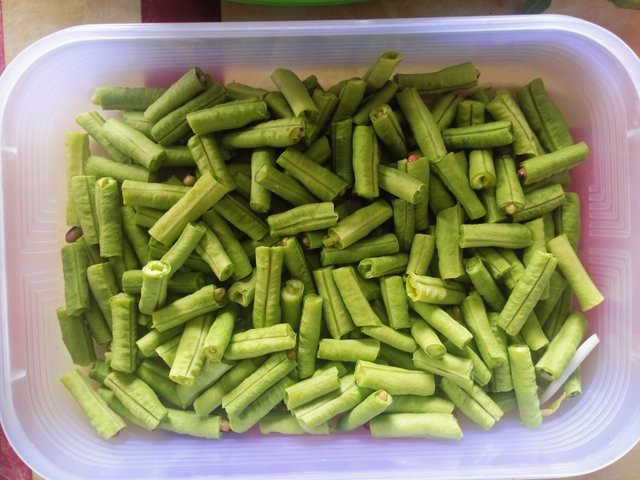 Second, I cut the long beans into small pieces, you can cut them into smaller pieces, you can also cut them according to your taste.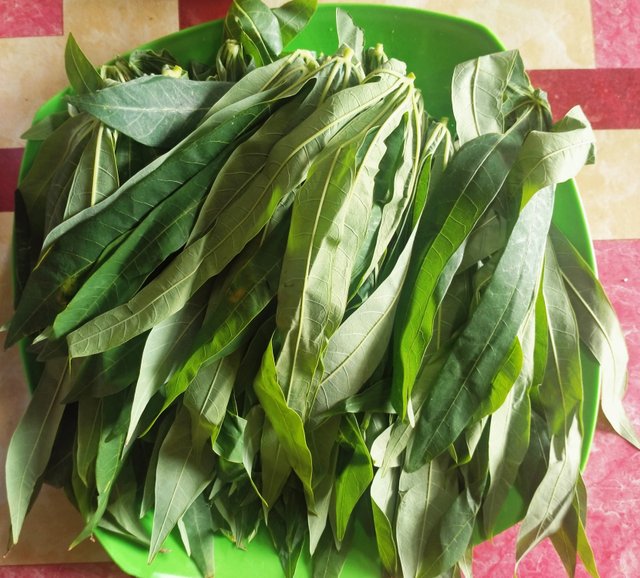 Third I separate the cassava leaves from the stems.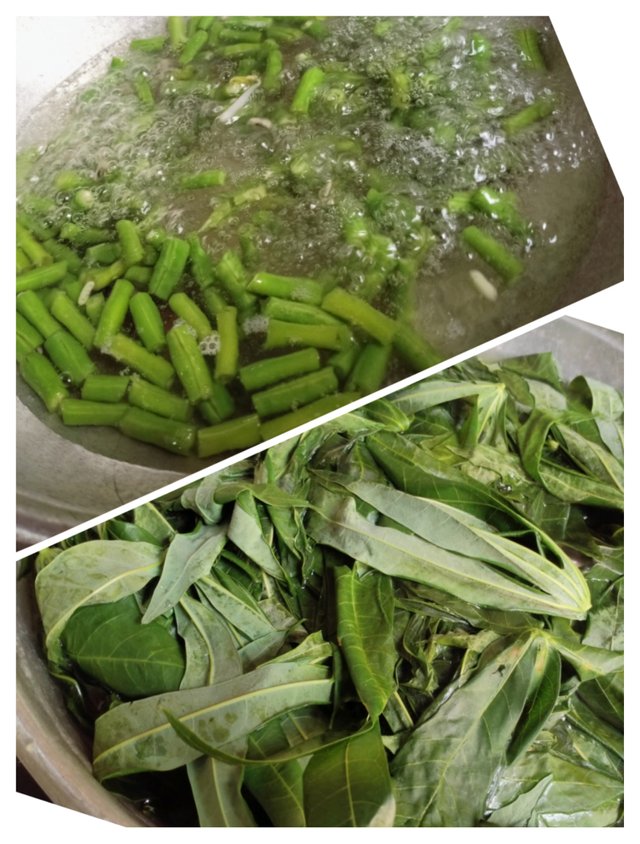 After all the ingredients are ready, then mention all the ingredients for a moment starting from bean sprouts, sweet potato leaves and also long beans so that all the Eppuk ingredients are delicious when eaten.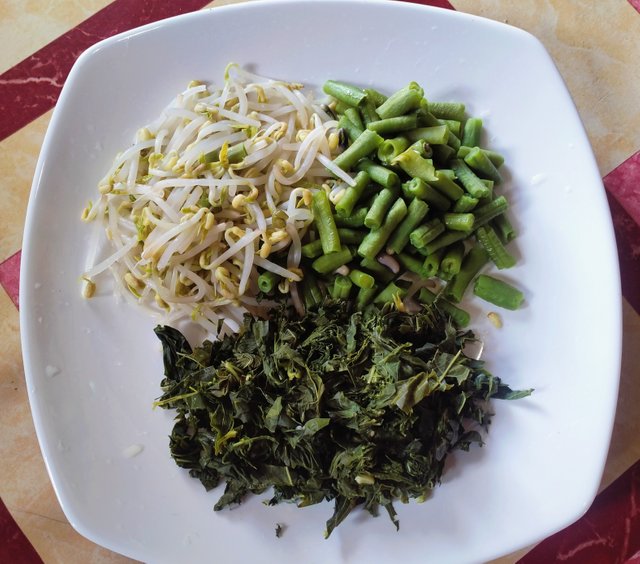 After all the ingredients are cooked and drained then take the sweet potato leaves, squeeze the water and cut into small pieces.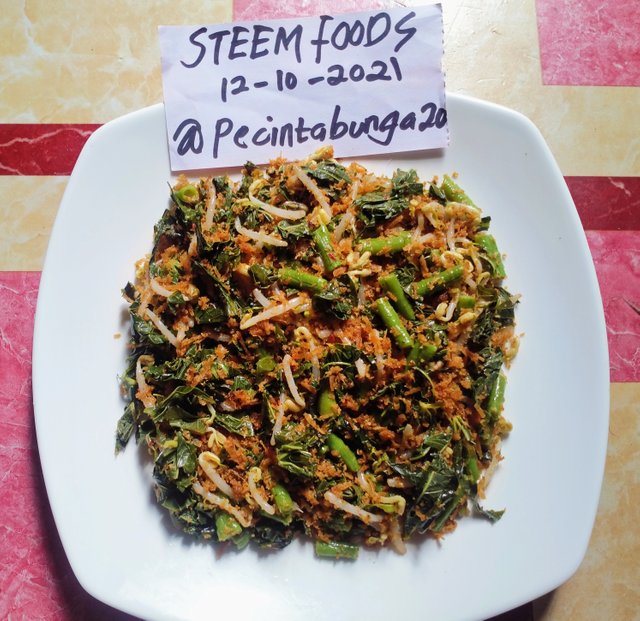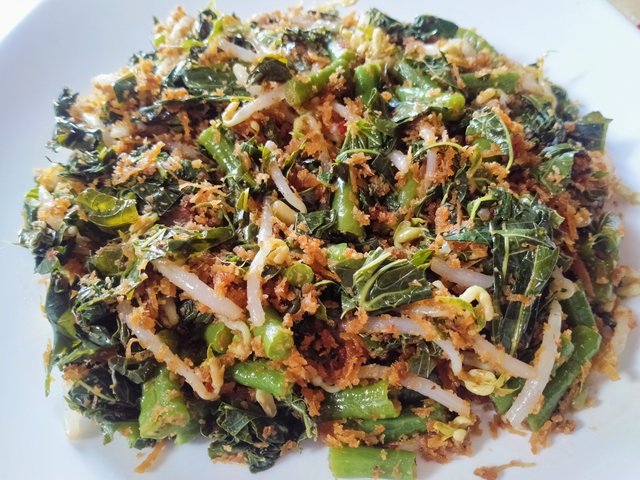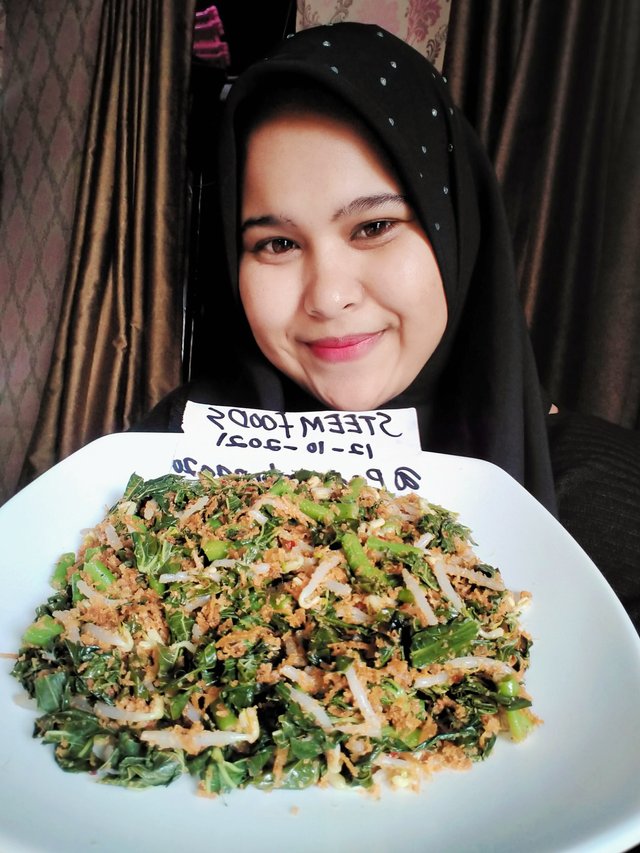 After all the ingredients are ready, mix the coconut urap seasoning into the vegetables, stir until blended, the Aceh urap is ready to be enjoyed with rice and other side dishes, want to eat urap without rice too, it's really delicious.
That's my vegetable Urap recipe, hopefully it's useful.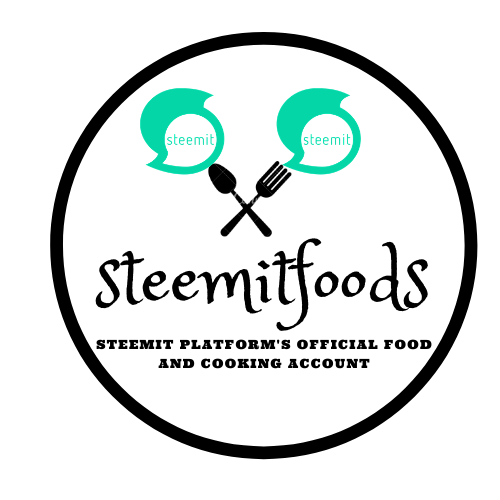 Thanks To:
@steemitfoods
@alikoc07