Desertof Winter|Sweet of eggs and gram flour|50 % beneficiary for @steemfoods| by @mydreamworld.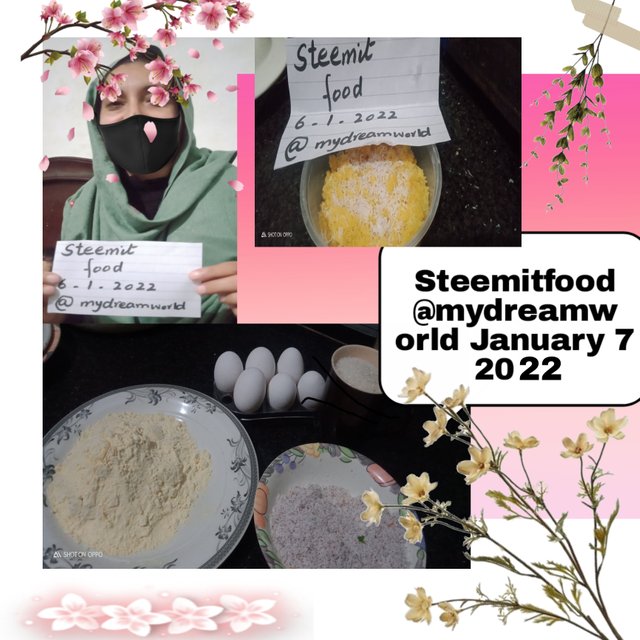 Assalamualaikum. Hope all of you will be fine and enjoying the good health.
It's my first post in steemfoods so feeling very excited to share with you all.I am going to share a new winter special recipe of Sweet(حلوہ)of eggs and gram flour.

Sweet of eggs & gram flour: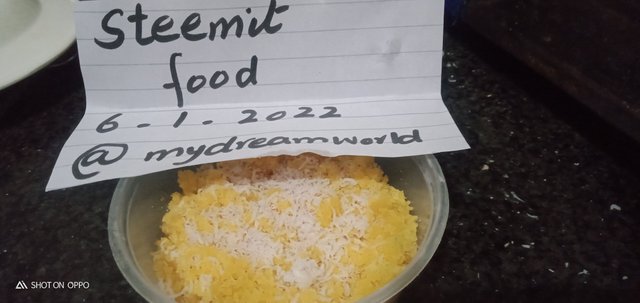 Let's have a look on ingredients.
Ingredients:
| | |
| --- | --- |
| eggs🥚 | 6 |
| oil | 200 (grams) |
| Sugar | 200(grams) |
| Dry Fruit | Optional |

Recipe:
First off all take oil in a pan .Heat it for 3-4 minutes.Now add Gram flour in it.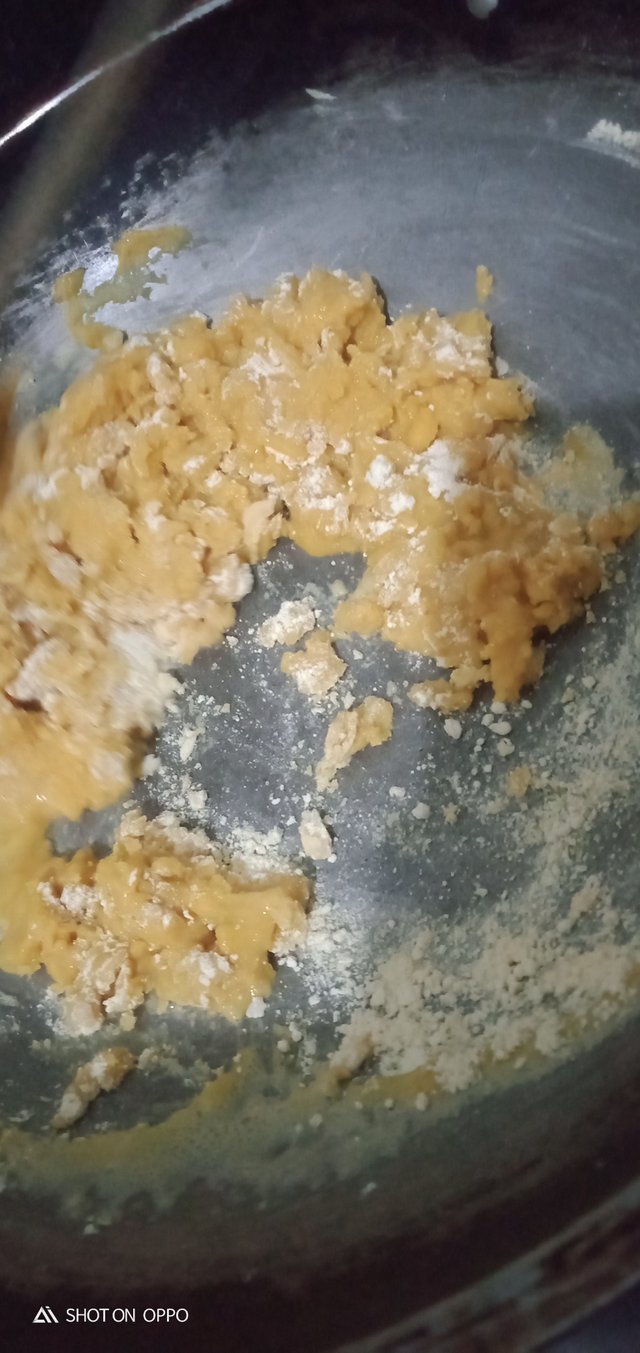 Cook until it starts changing its color.When its color is changed add beaten eggs and sugar in it .It looks like this.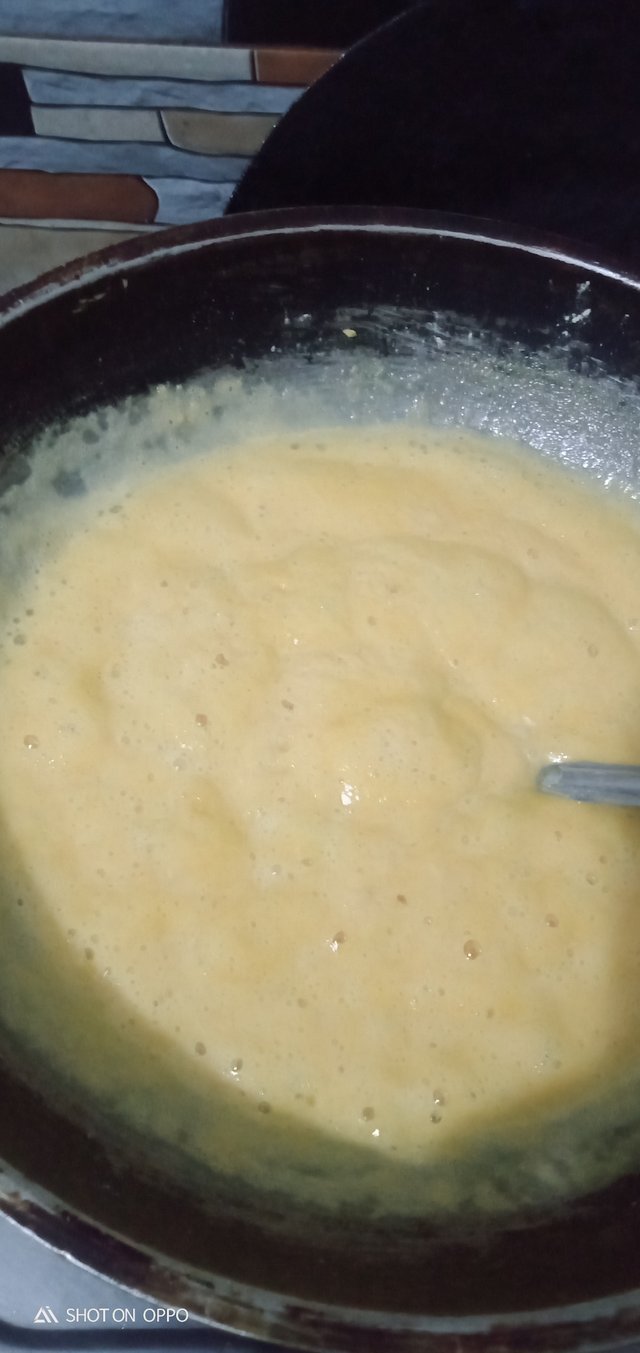 Now stirr it continuously untill it becomes dry.When it drys completely add dry fruits.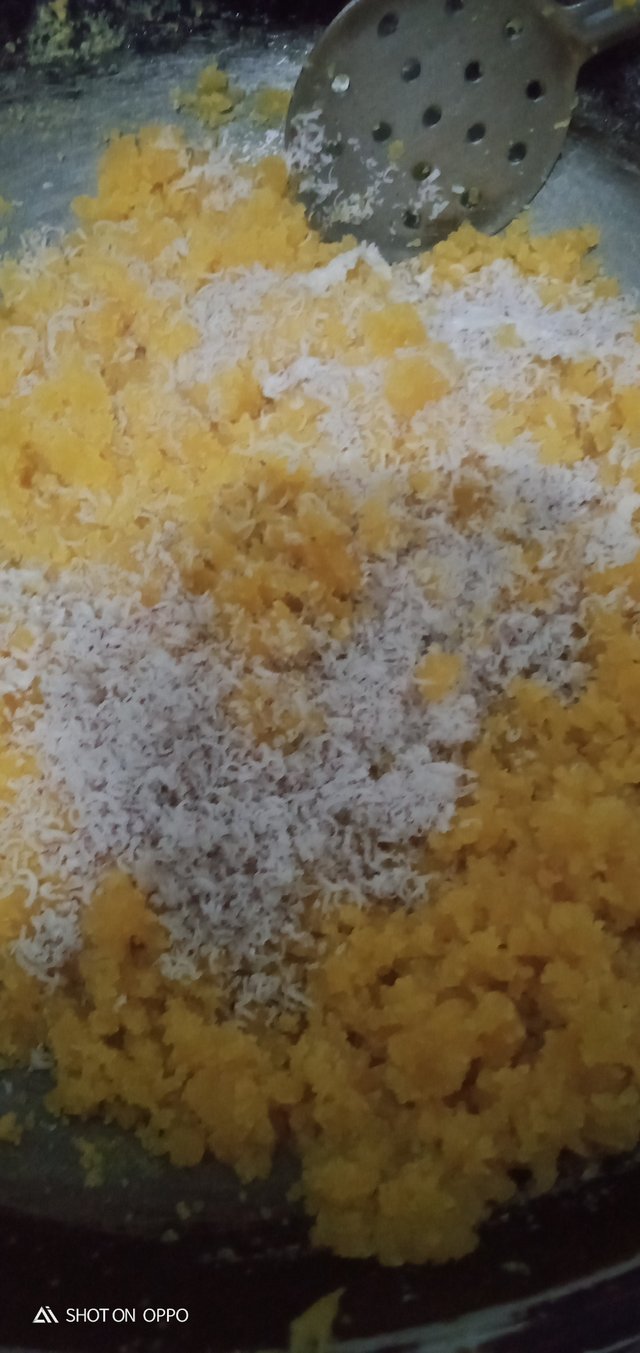 Now it is ready to serve ☺️ enjoy it and stay safe and happy.
Many thanks to @alikoc07 @suboohi and steemfoods community for providing a huge platform for sharing kitchen experiences.