SteemFoods #Recipe kuah minyeuk Aceh
Assalamualaikum, how are you all? Hopefully it's still in good health. Today I am cooking stir-fry fish sauce or better known as oil sauce and I want to share the recipe with you all. stir-fried fish or known as kuah Minyak (minyeuk) is a traditional Acehnese dish and has become a favorite dish for me and my family today. Sauteed fish is usually cooked using milkfish, tuna, tuna and shrimp. If the oil sauce is cooked using shrimp, then don't forget to put the potatoes in the oil prawn sauce.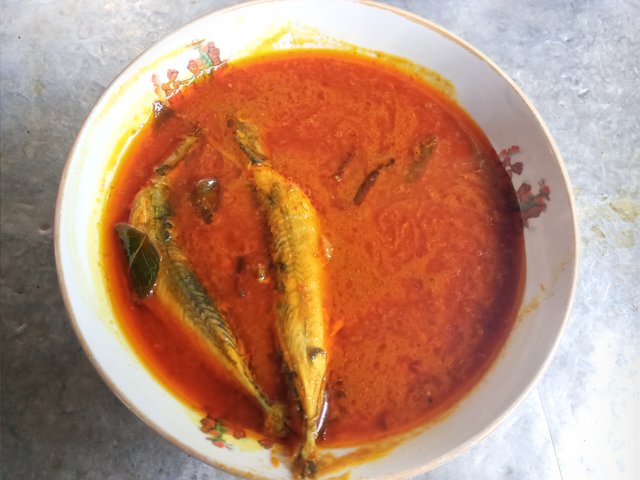 Stir-fry fish sauce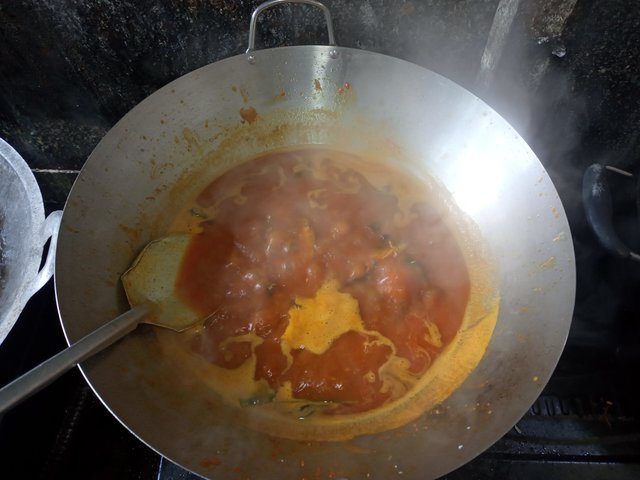 Ingredients for sauteed Acehnese fish
You need 1/2 kg of fresh fish (I use fish
cob).
You need ground spices :.
Prepare 5 red chilies.
You need 10 pieces of cayenne pepper or
depending on taste.
You need 2 cloves of gum.
Prepare 3 cloves of Bamer.
You need 2 candlenuts.
Prepare 1/2 tsp cumin.
You need 1 teaspoon of turmeric powder.
You need 5 large tamarind seeds
(dried star fruit) aceh special spice.
You need to taste Ginger.
Prepare 1 tablespoon coriander powder.
Prepare complementary seasonings :.
Prepare 1 stalk of curry leaves.
You need 2 pandan leaves.
You need 1 clove of chopped bamer.
Prepare oil for sauteing.
Prepare enough water.
You need Salt.
You need 1 lime
The fish that has been cleaned is given lime juice and then smeared with salt. Grind the spices until smooth, then put in the fish then stir well, heat the oil in a pan and put the chopped shallots with curry leaves and pandanus.
Then enter the fish that has been smeared with ground spices, stir briefly then add enough water, stirring occasionally until the fish is cooked and ready to be served. So many of my recipes today I hope you are even more excited and eager to read my daily recipes and dearies.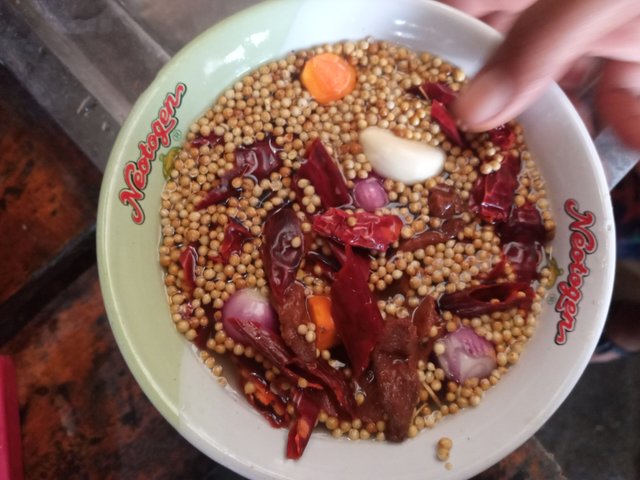 ingredients for grinding spices
Thank
@steemitfoods
@alikoc07
@steemcurator01
@steemcurator06
Regards
@maulena18