The Food Diary Game | Season 11 | July 28th - 2022 | B-Day Cake for My Sister :p | #burnsteem25
Hi, dear Steemians and SteemFoodies :)
Hope you're all doing well. I'm sharing my Day 28 of The Food Diary Game, Season 11, from the #SteemFoods community, led by @steemitfoods and @alikoc07.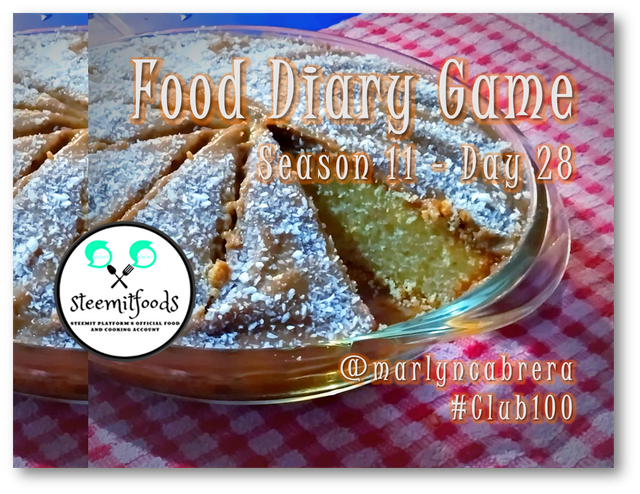 Today we celebrated my sister's birthday. I made the cake and brought some wine. The day was quiet and besides the cake, I didn't have much to do in the kitchen.
Before I got to drink my first coffee of the day, I had already made the dough for the arepas with would eat for breakfast and had cleaned and stored the fish our favorite seller saved for us.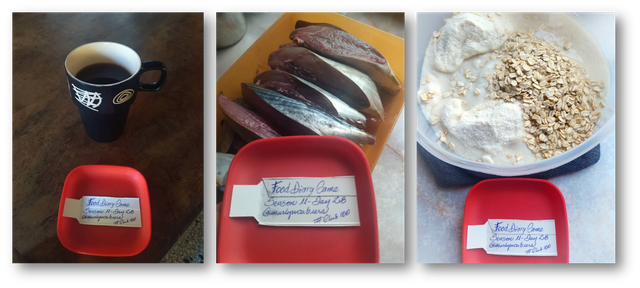 Then I made the birthday cake I would give to my sister in the evening.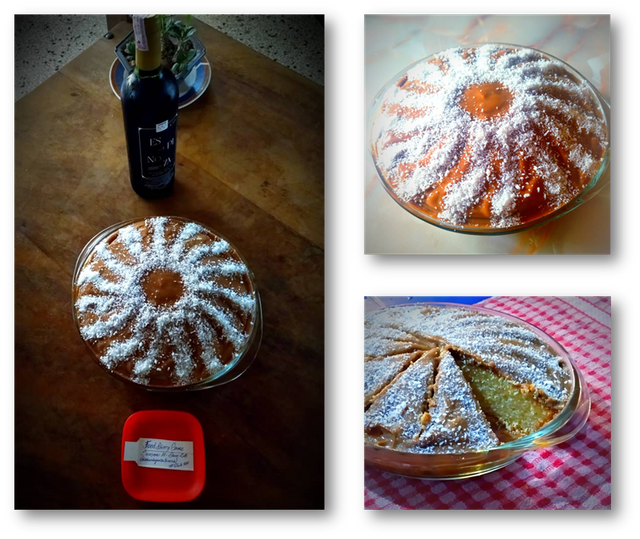 I also made a little one for us at home.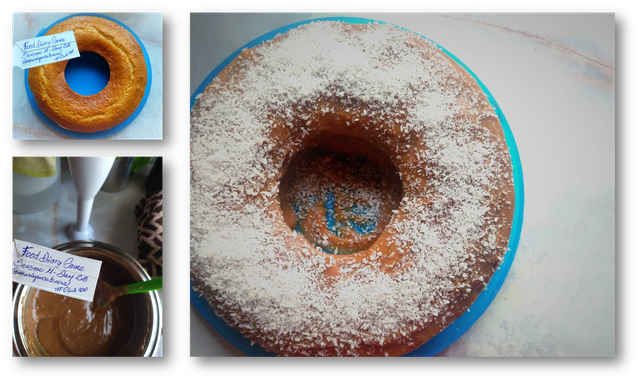 Below you can see how soft the cake was. It was yogurt sponge cake with milk caramel pastry cream and grated coconut on top.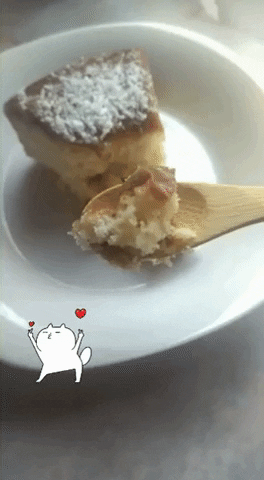 I made the sponge cake with the following ingredients:
1/2 cups olive oil
2 cups sugar
4 large eggs
2 cups all-purpose flour
1 teaspoon ground cinnamon
1 teaspoon lemon zest
1 teaspoon baking soda + 1 tablespoon white vinegar
half a teaspoon salt
1 cup yogurt
The procedure is quite simple. Just mix all ingredients, one by one, in the same order they appear. Get the batter in a 18'' baking pan, greased, and bake for 30 min at 250 degrees F.
After the cake was done, I had breakfast: fried eggs and arepas.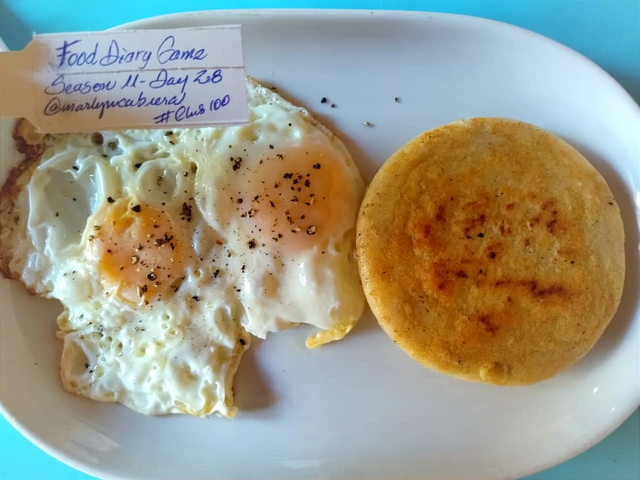 I added cheddar.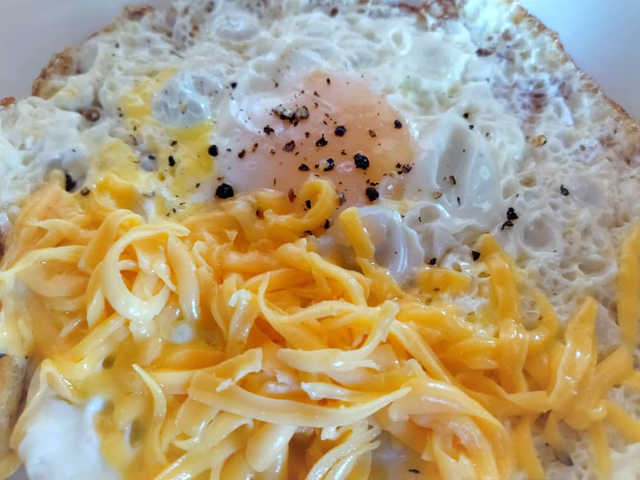 In the faternoon, I made red lentil soup for late lunch.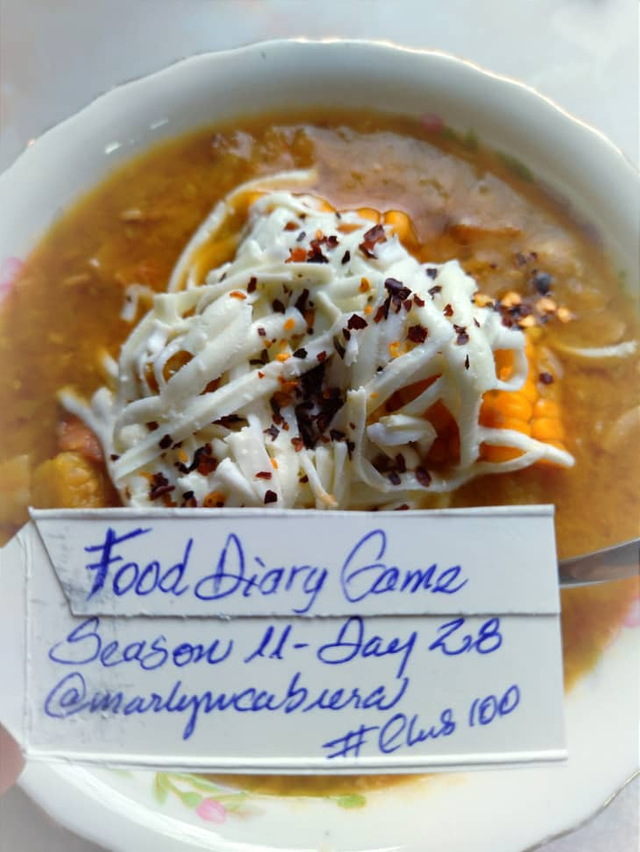 I sautéed bacon and onions, added the lentils and some bay leaves. When this was done, I added enough water, salt, and corn on the cob cut in pieces. Finally, I added diced ripe plantain.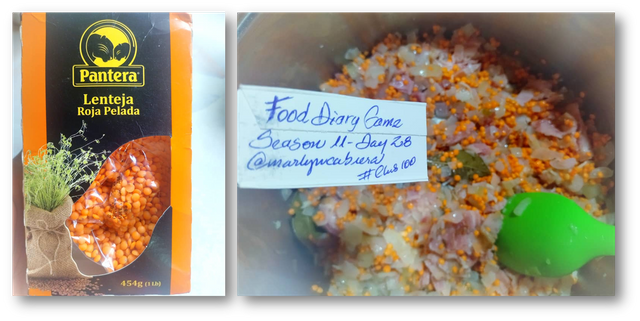 I served it with grated feta cheese and pepperoncino. My husband ate his with black pepper instead.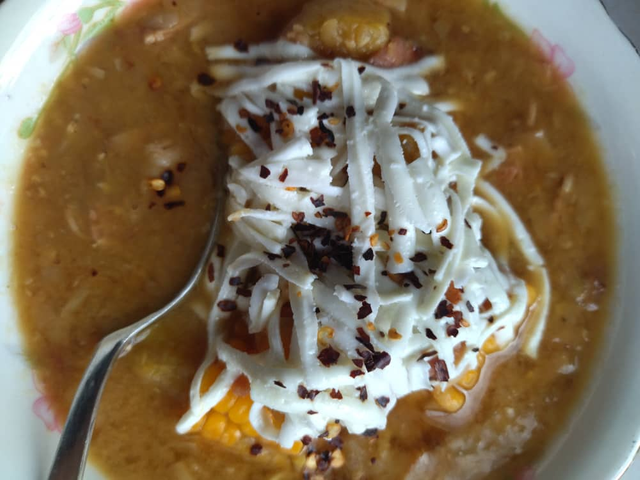 I want to rescue two things from tonight: 1. the chicken empanadas were spectacularly tasty, due to the great amount of natural seasonings my sister used to cook the chicken breast filling: she used onion, aji jobito, red pepper, and lots of garlic. 2. This drink is excellent for adding pineapple, mango, apple and pieces of other fruits you like to make a very fun sangria. This one costs $4.10 at Rio Hypermarket.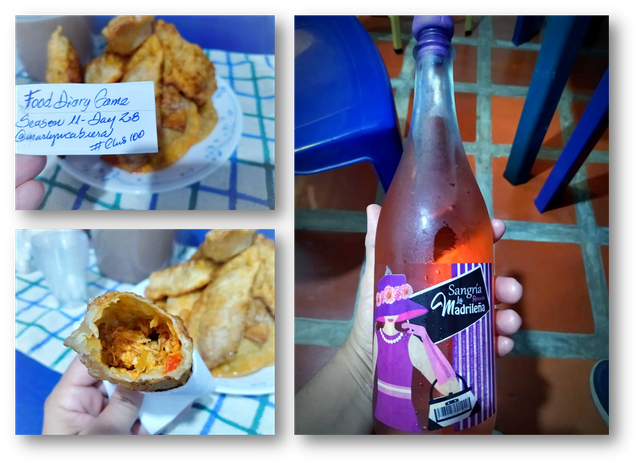 These were the highlights of my food-day.
I hope you have delicious and healthy meals today in good company :)

Text and pictures are mine.
If any GIFs here, I have used Gifmaker

Thanks for the visit.