SteemFood Diary Game Season 1: Oct 7,2021: Street-Foods in Cebu @jes88: @sf-charity50pc
Mabuhay Steem Foods Community
I am here again for another diary game that will surely introduce the simplicity of Filipino in terms of streetfood eating.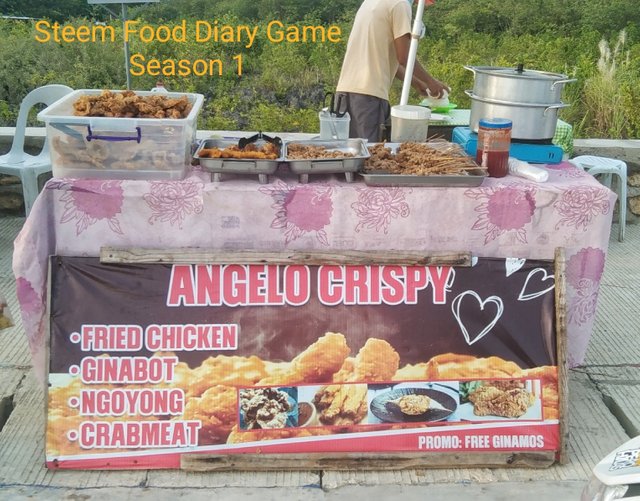 Pungko-pungko store is the term. Pungko means sit down. It means that you sit while eating. But if you you say, Pungko-pungko foods, foods that cooked by oil or fried. It is well-known in the province of Cebu and favorites of all street passers especially when with friends. The highlights of this, is you will be eating a hanging rice or the puso. How creative is a small business like this when they are using their mini van for business.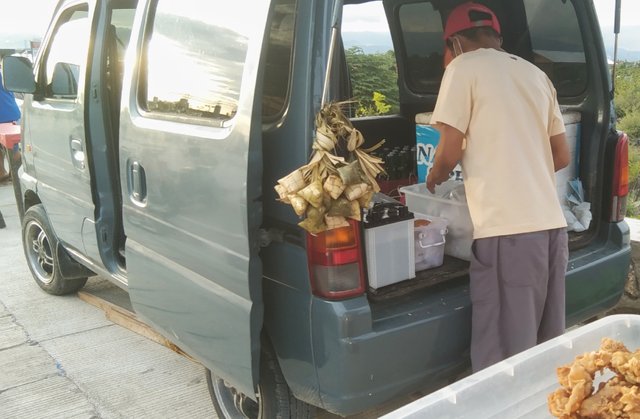 The Menu
1. Fried Pork intestine or the Bulaklak(in Visaya)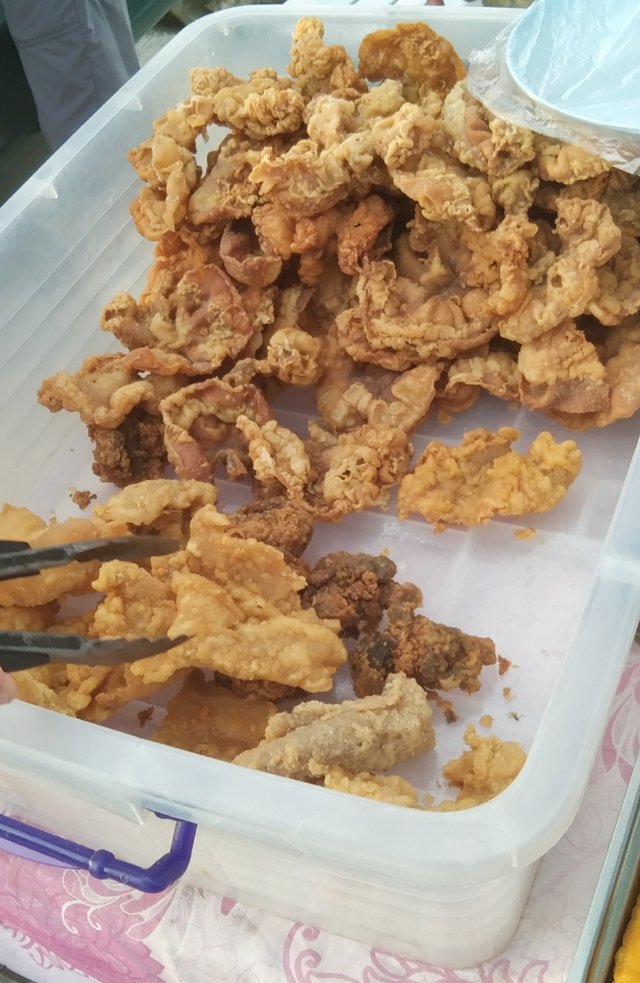 It serves crispy. It is clean and boiled before frying. It costs P35.00 per piece.
2. Fried chicken
Different parts of the chicken are fried. It costs P 20.00 per piece
3. Chicken skin
Chicken skin serves crispy. It mixed with a flour and then fried. It costs P20.00
4. Chicken intestines
Chicken intestines are cleaned and boiled before it mixed with flour. Then stick is inserted as you can see in the picture. It costs 3 for P20.00.
5. Ngohiong
Ngohiong is made up with vegetable cuts wrapped with ngohiong wrapper. It costs P5.00 per piece.
The interior
The store is just located side of the street. It is just a simple food stall.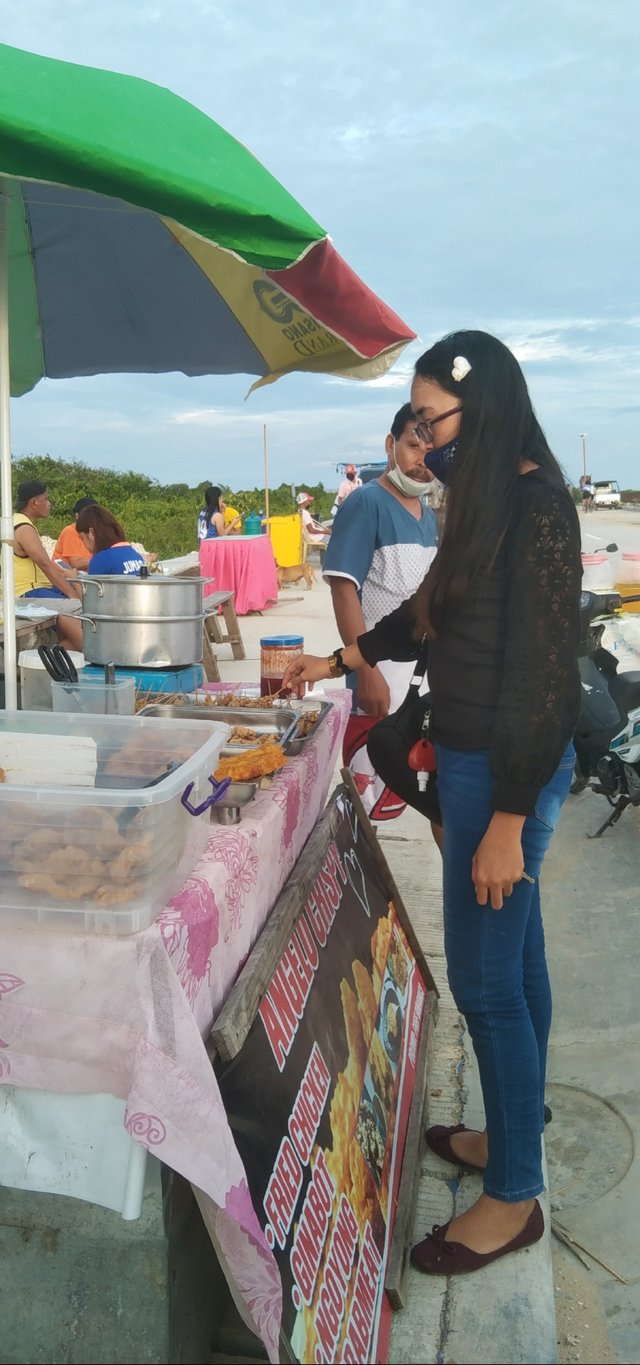 Dining area is just also beside the street. We enjoy eating with @maiih21.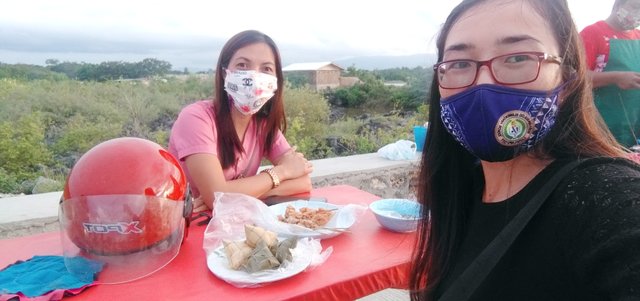 My Order
Honestly, I am very hungry this time. I ordered 5 hanging rice costs 5 pcs for P20.00, fried chicken intestines costs ** 5pcs for P20.00** and 1piece pork bulaklak costs P35.00.
A total of P 75.00 or approximately 2 US dollar.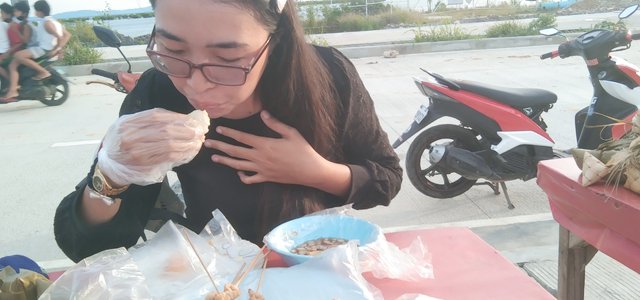 Indeed eating with barehands is the best. Of course, we use plastic for our hands.
This has been my food diary game today, I hope you learn something new food in my blog.
Enjoy your day! Keep on steeming steemians!