A very tasty wild celery leaf salad that is good for many ailments...
Hi Steemians 😊😊,
Actually the recipe I am posting to the steam food community today is the wild celery (asamodagam )leaf salad.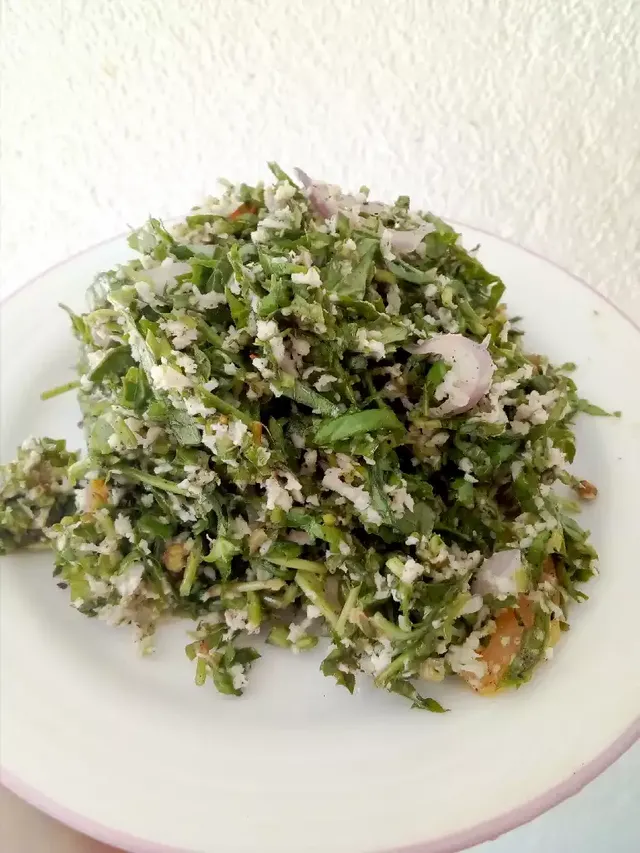 😋😋😋😋😋😋
Most likely this is a new testy experience for you.I think you will like this recipe. Let me first make a brief introduction about this plant.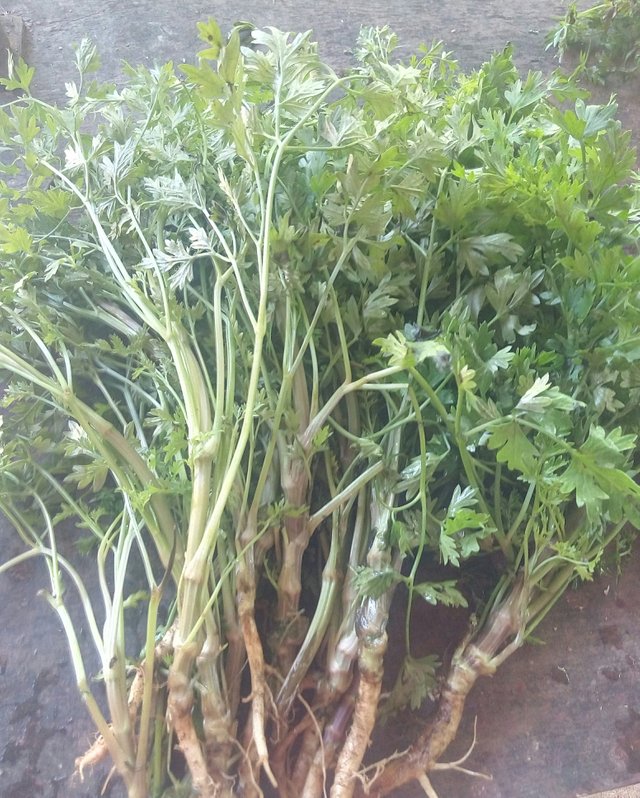 it's wild celery plant
This plant is endemic to India and is also a very valuable Ayurvedic medicinal plant.this plant scientific name is trachyspermum roxburghianum and srilankan called asamodagam.
Many plant parts are used here .The leaves can be prepared and eaten as a salad and it really is pretty much Gotu kola is similar to a salad.
If we talk about the medicinal information we can get from this plant,
Stimulates the heart by making it healthy.

Strengthens the nerves by improving the
sensory acuity of the nerves.

An effective anti-cough medicine.

Regulates the body's waste disposal process.

Increases appetite and causes hunger.

An anti-inflammatory drug for gastrointestinal diseases and indigestion.

This plant is used as a medicine for cough and asthma.

Improves blood circulation and maintains blood pressure in a favorable manner.

Removes unhealthy fats from the blood.
Asamodagam is also used in combination with other medicines for eye diseases, vomiting, urinary tract infections, hiccups, diarrhea, intestinal diseases, insect infections and rheumatism.
Now let's see how to make such a healthy aasamodagam leaf salad ..
INGREDIENT
1.asamodagam leaf
2.Grated coconut
3.Onion
4.Green chills
5.Tomato
6.Lime
7.Salt
step 01
First, wash well and separate the leaves. Then add a pinch of salt and rinse thoroughly again.
The plant is salted and washed to destroy any germs that may be present at the ground level.
step 02
Then cut into thin strips. At the same time finely chop the onion, green chills and tomato. Can be made without green chillies for small children or those who do not like spicy foods.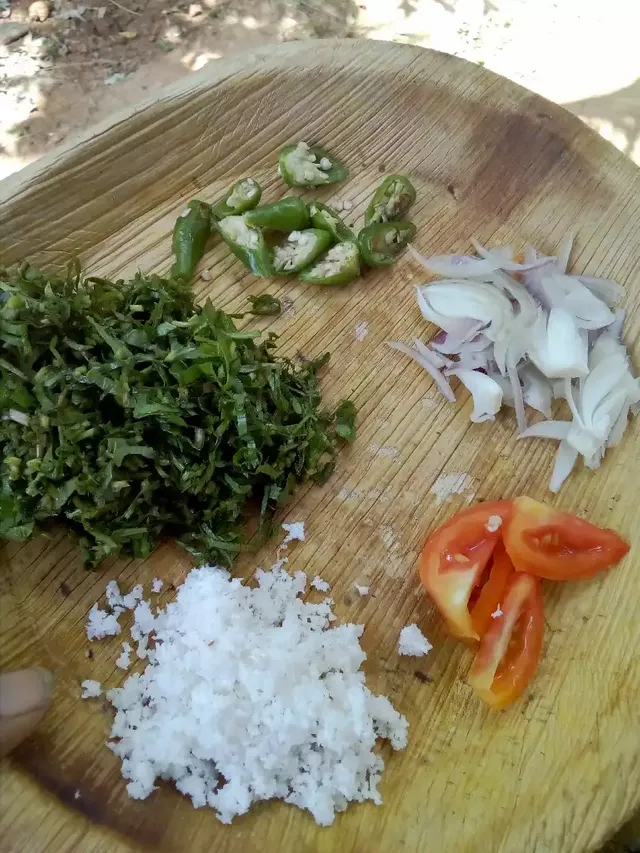 You can also add some pepper to your taste .But I did not add pepper because my little daughter still finds it difficult to eat spicy food.
step 03
Mix all the pre-cut ingredients together with a little grated coconut.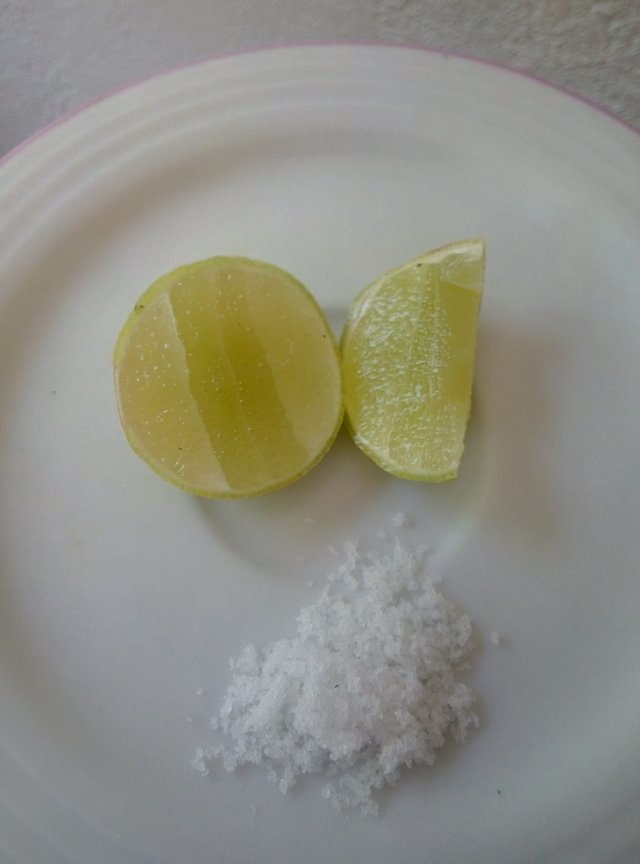 Although I have given the amount of lime and salt, add them to your taste buds.
It takes a little time to make and is very easy to set up.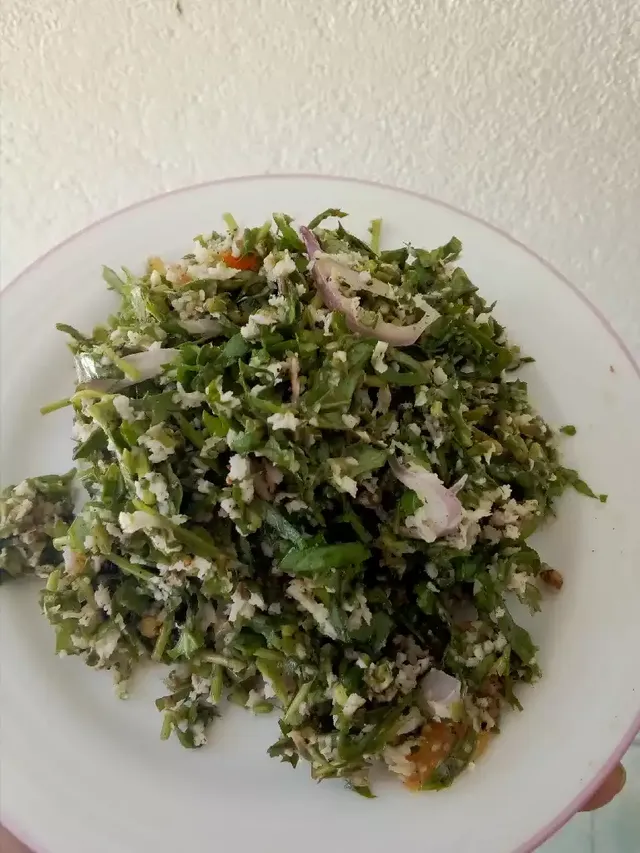 This salad increases the appetite
I hope you all like this delicious nutritious salad. Whenever possible we should get rid of artificial foods and fast foods and prioritize foods that are free of pesticides.
Hope you enjoyed it. Have a great day.😊
As always thanks to the sponsors of this community @steemcurator01, @steemcurator02, @booming for supporting us.