My Introduction Post to SteemFoods and My First Recipe— Crispy Drunken Shrimp (Appetizer)
Hello SteemFoods community. I'm @el-dee-are-es or Ellen (my real name). I'm a happy camper of this platform for 3 years. For those who follow or know me already, I'm pretty sure that they're aware that I am passionate about food. Majority of my posts is about my daily activities and recipes. What do you expect? I just got married and I spent most of my time in the kitchen nowadays. 🙂
Recently, I have heard that there's a community where I could showcase my food methodology. Now, I'm here! Thank you @steemitfoods @alikoc07 for verifying my account. I'm very excited. Let's start with an appetizer, shall we?
Nilasing na Hipon/ Drunken Shrimp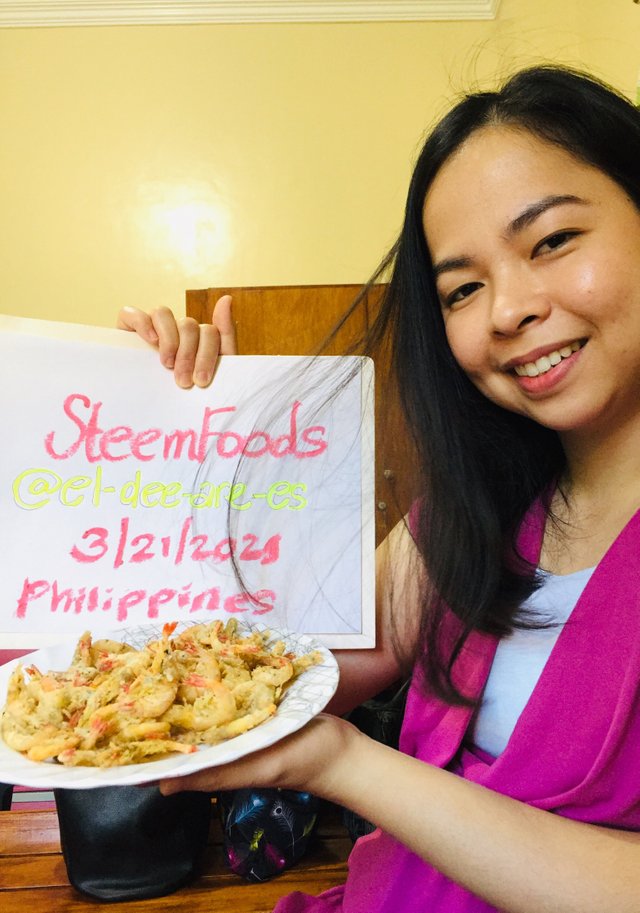 This recipe is a very Filipino dish and also a popular "pulutan" here in our country, Philippines. It can be an appetizer and a main dish at the same time. It is called Drunken Shrimp because of the marinade. They mainly use alcohol. It could be gin, wine, vodka, brandy, etc. But in this recipe, I consider my other housemates not drinking liquors. I only used lemon-lime soda. Therefore, the shrimps are not really drunk at all with this version of mine.
The most important thing to do in this dish is make sure to fry it well so that it's really crispy that you can eat the whole shrimp, from head to tail. Alright, zero waste!
Let's begin...
INGREDIENTS
For the Marinade
1/2 kilo small shrimps, heads-on
½ cup lemon- lime soda
5 cloves garlic, peeled and minced
2 teaspoons salt
1 teaspoon pepper
For the Batter
1 cup flour
1/2 cup corn starch
2 teaspoons salt
1 teaspoon ground black pepper
canola oil
PROCEDURE
Clean the shrimps first. Cut off the antenna and rostrum (or the hard pointed part) of each shrimp. I removed the rostrum because it can puncture your mouth while chewing and we don't want that to happen. You have to be patient because it took me 30 minutes to do this haha. Wash and drain well then put in a bowl.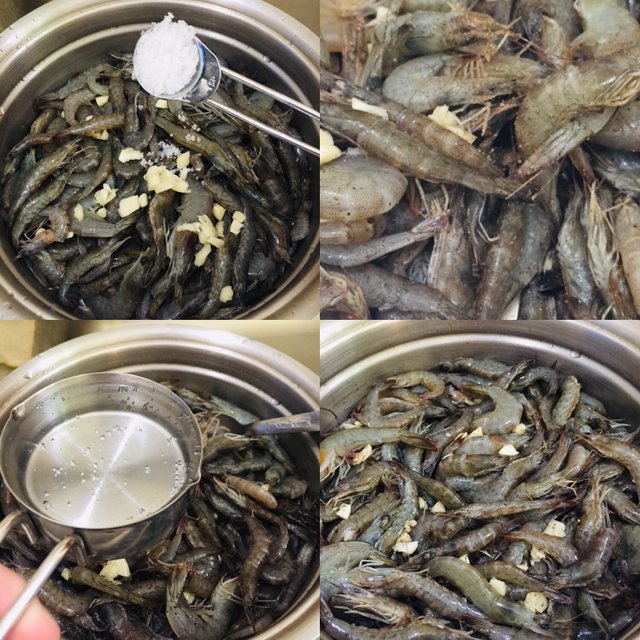 Add the marinade ingredients— minced garlic, salt, ground black pepper, and the soda. Toss for a while then marinate for about 30 minutes. Again, drain well and discard liquid.
Prepare the batter in a separate bowl. Combine the flour, cornstarch, salt, and ground black pepper.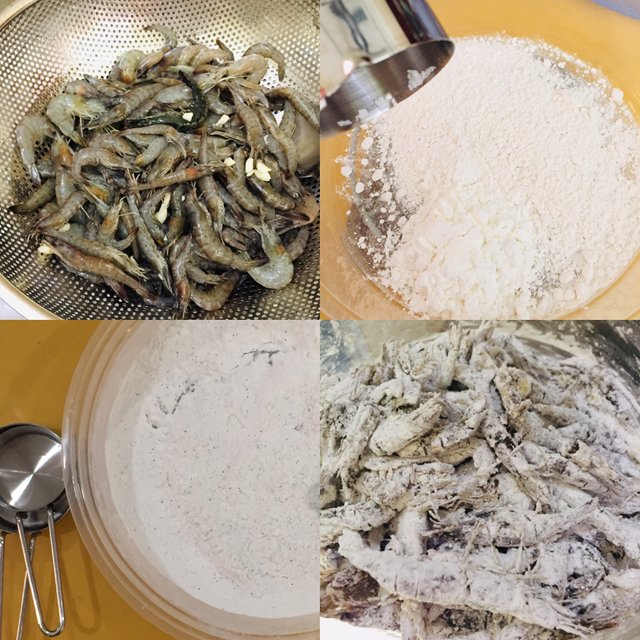 Dredge the shrimps in the mixture until all are fully coated.

Heat oil in a pan over medium to low heat. Add the shrimp individually and fry until golden and crisp. Having a deep fryer is an advantage.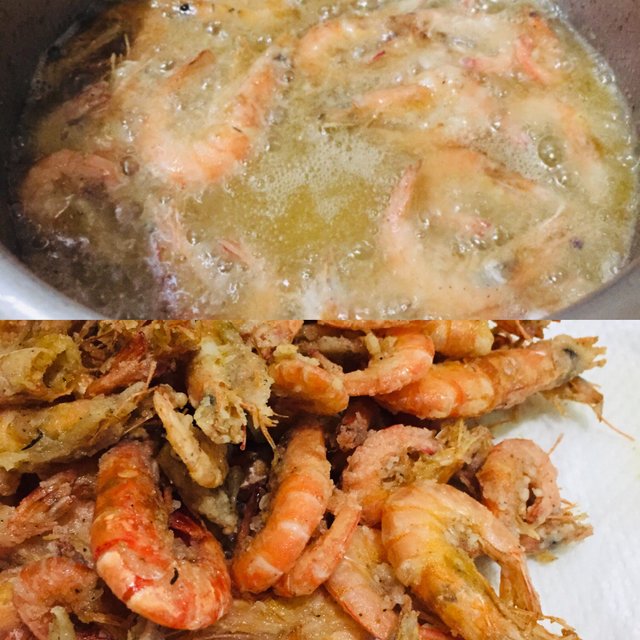 Remove from oil using a slotted spoon and place in a plate with paper towel.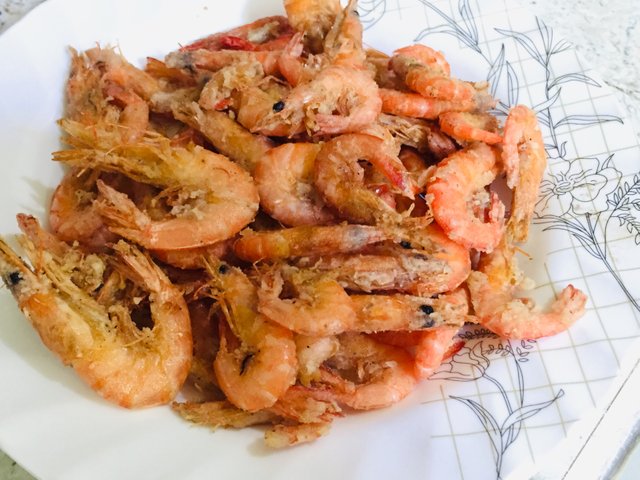 Serve with spicy vinegar dip and enjoy!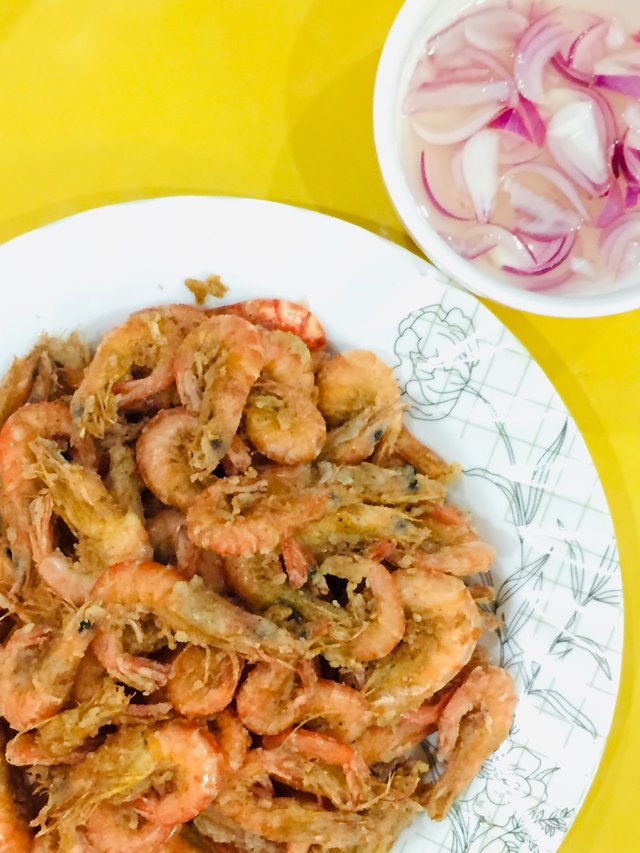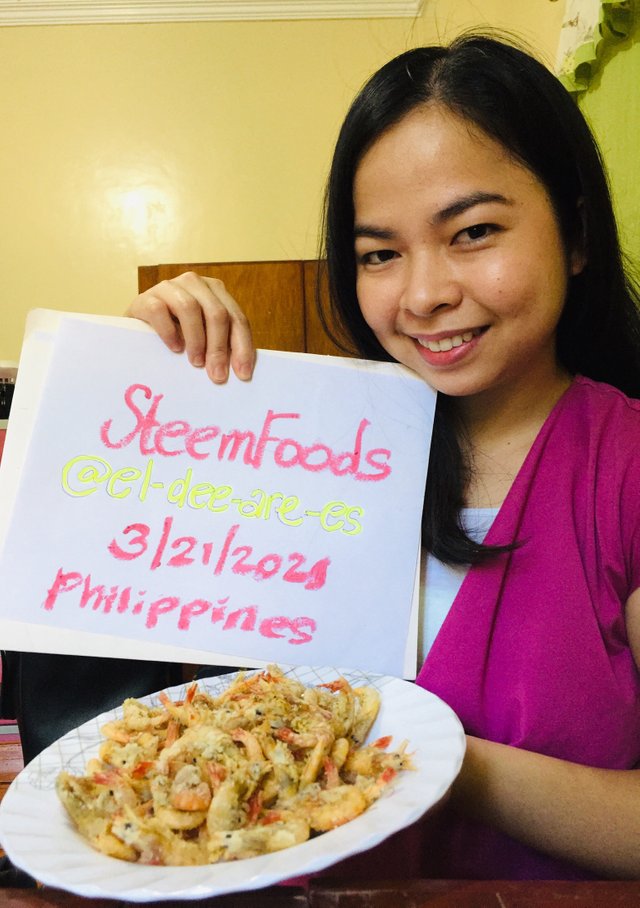 Thank you for reading foodies! 🙂