My 4th Recipe in SteemFoods— Fruity Creamy Jelly (Dessert)
Hello Steemit Foodies. Here I am again, sharing you another recipe. But this time is a sweet course that can be serve at the end of a meal. It's a refreshing dessert for this summer.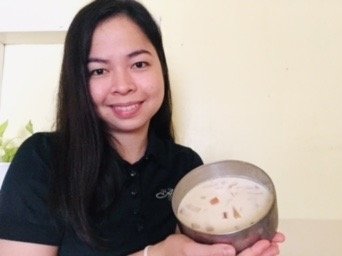 Yesterday, my co-sister-in-law @milanie approached me. She asked me if I could make Fruity Creamy Jelly again for them because they loved what I gave the first time. They provided me the ingredients.
INGREDIENTS
1 sachet of white gelatin powder mix
3 cups of water
836 g Fruit Cocktail
2 cans of 370ml Crema-Asada ( 2 in 1 Sweetened Thick Creamer)
2 tbsp of white white sugar
PROCEDURE
Drain the canned fruit cocktail.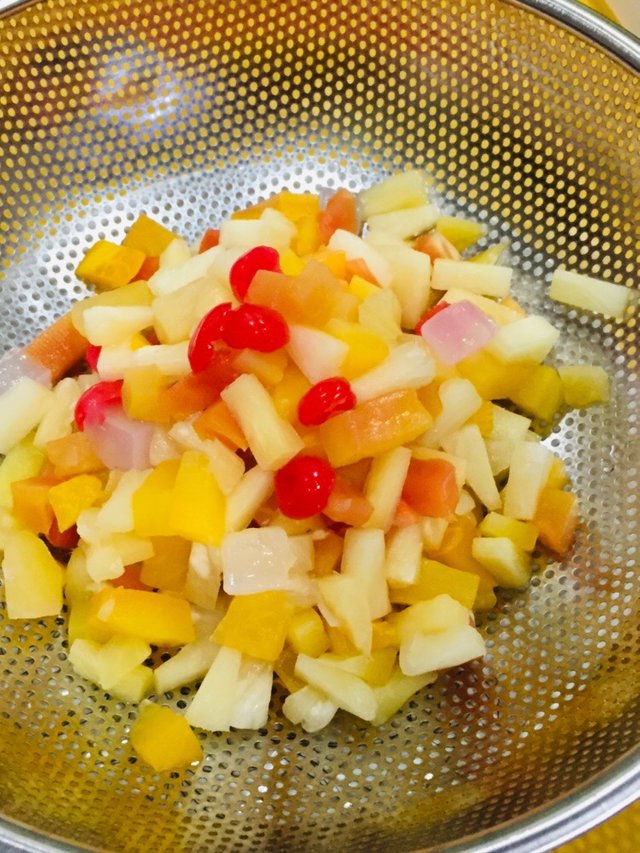 Scoop out about half of it and spread over the molds the prepared molders ( Llanera, gelatin molds or any container can be used). Here I used a stainless round container.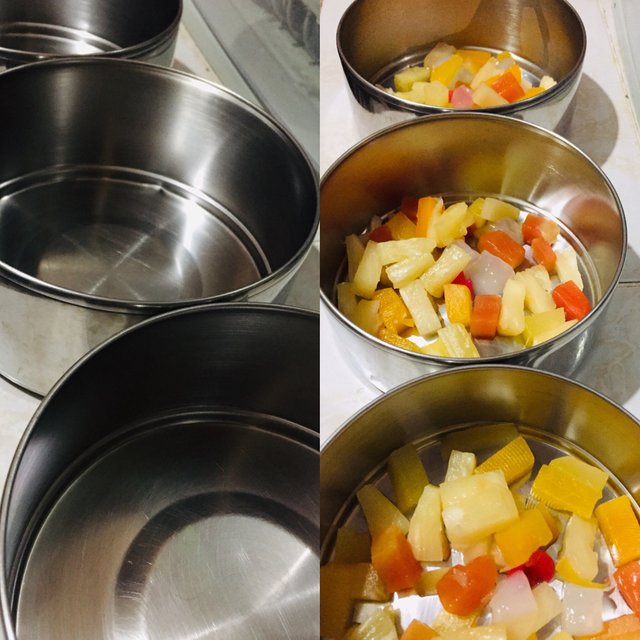 In a saucepan or small pot, combine water and gelatin powder. Stir until dissolved.
Put on stove and cook over low to medium heat. Continue stirring until the mixture is steaming hot.
Add the crema- asada and sugar while stirring.
Bring to a simmer then turn off the heat.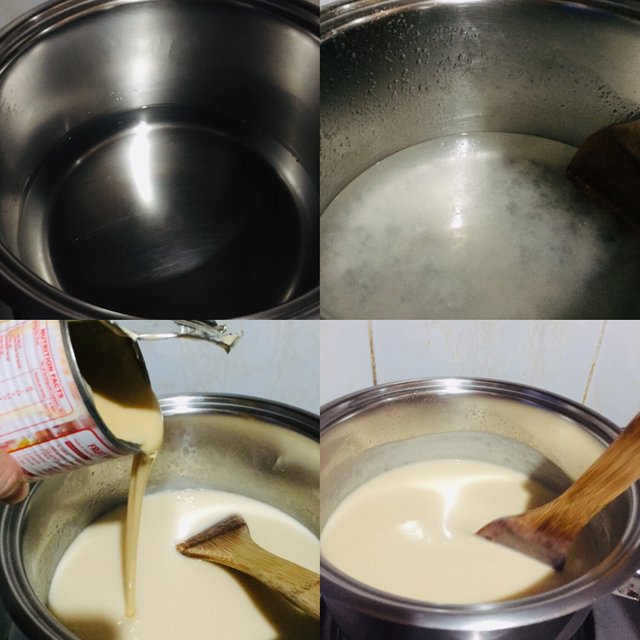 Pour the half of mixture into the prepared molds with fruit cocktail.
Add the remaining cocktail then pour the mixture again.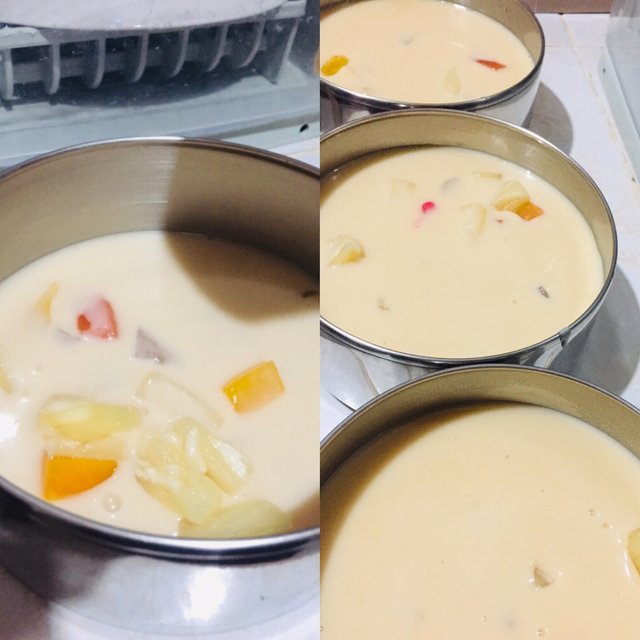 Let it cool to set and refrigerate for at least 4 hours.
Use a spatula to remove the jelly from the molders.
Flip unto a plate and serve.
Enjoy.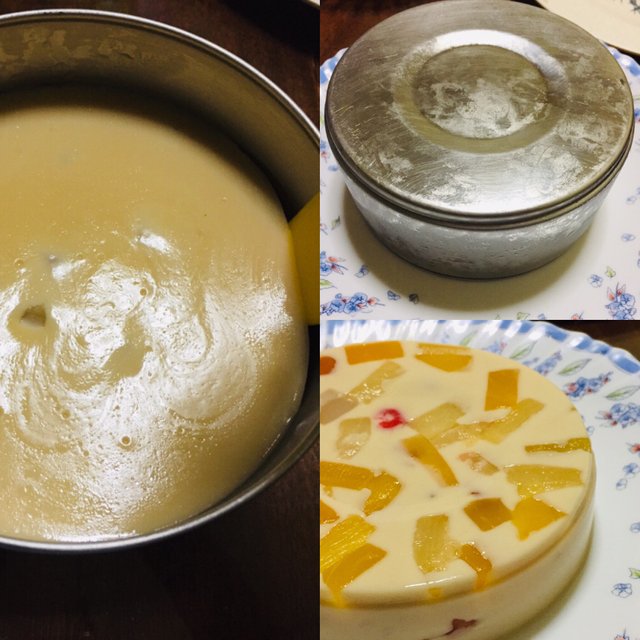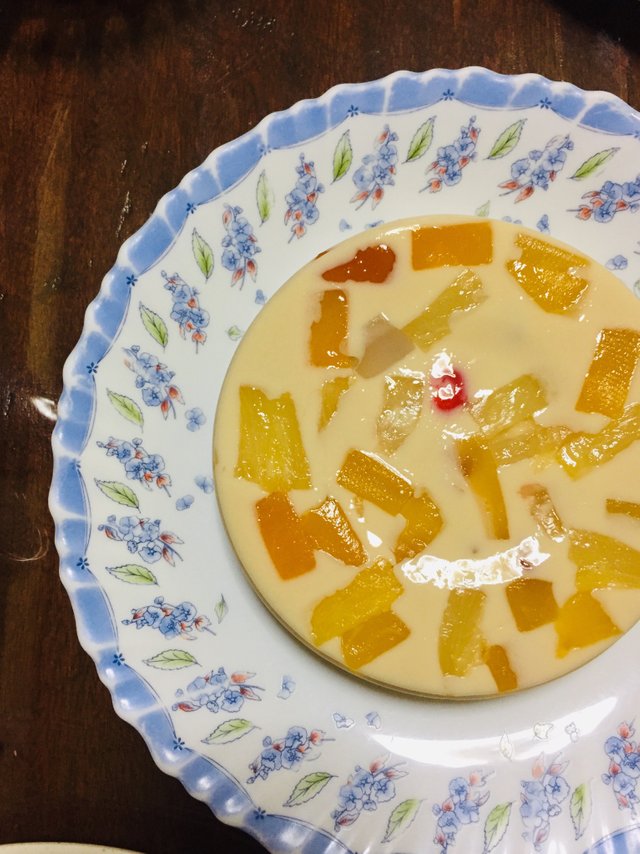 Very easy isn't it? Dessert doesn't need to be complicated. However, you have to do this quickly to prevent the gelatin from setting prematurely to the pot. On my end, I don't have a cameraman to document this. I'm alone capturing every steps. Therefore, I have to move double time. ☺️
Thank you for Reading Steemit Foodies!
Thank you @steemitfoods @alikoc07 for this community. I'm so grateful to share my food methodology.
And special thanks to @steemcurator01, @steemcurator02, @steemcurator05, @booming1, and @booming04 who have supported many Steemians with quality contents.