My 3rd Post In SteemFoods— Squid in Coconut Milk or "Ginataang Pusit"
It was a busy day and we only have limited time to prepare meal for lunch.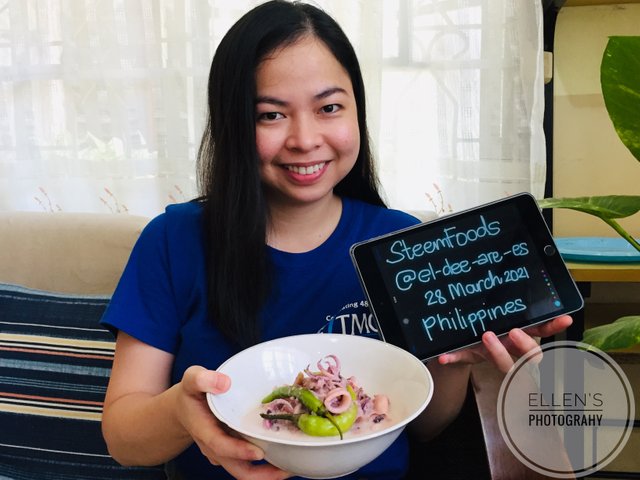 Good thing we have squid and coconut milk. Squid is one of the seafoods that is fast and easy to cook. The key is you should prepare all the ingredients first before proceeding. Remember that the faster you cook the squid the more you'll achieve achieve a tender texture. In addition, make sure to you wash it thoroughly and remove the ink sac so that the dish won't turn black.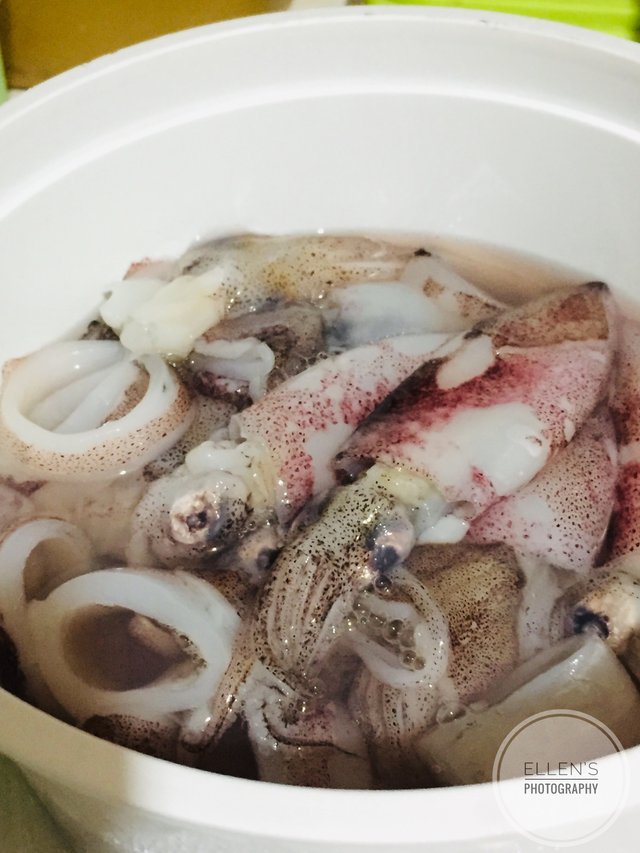 So here's how to cook this creamy and flavorful dish.
INGREDIENTS
1/2 kg baby or medium squid
5 cloves of garlic, chopped
1 onion, chopped
3 tbsp sliced ginger
1 1/2 cups "gata" or coconut milk
5 green chili peppers
PROCEDURE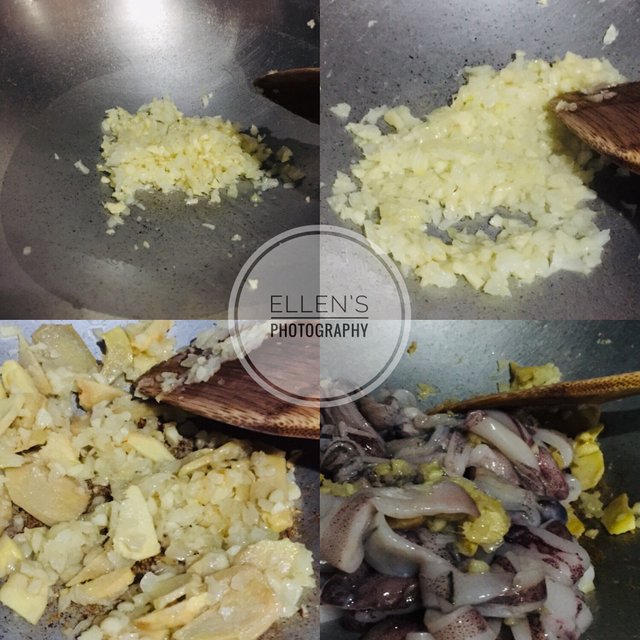 Sauté Garlic and Onion until translucent and soft.
Add the ginger and saute for 2 minutes.
Throw in the main ingredient, squid, season with salt and stir a little bit.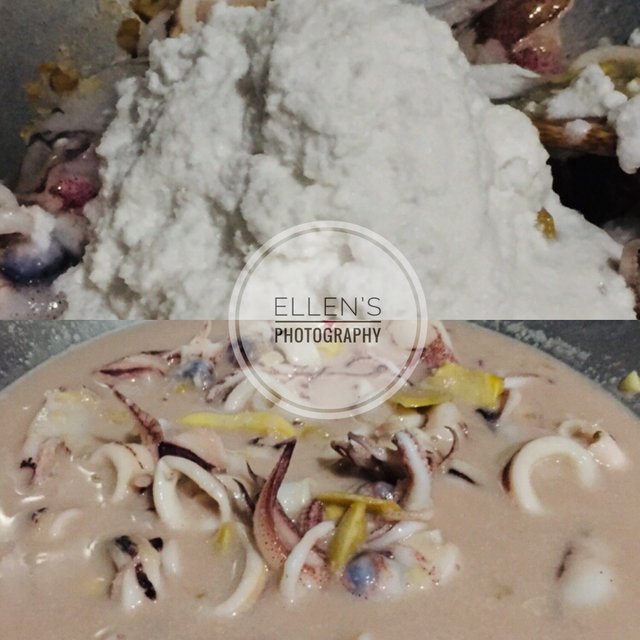 Pour the coconut milk and bring to a boil.
Once boiling, taste it before adding the green chilis.
Transfer to a serving bowl and enjoy.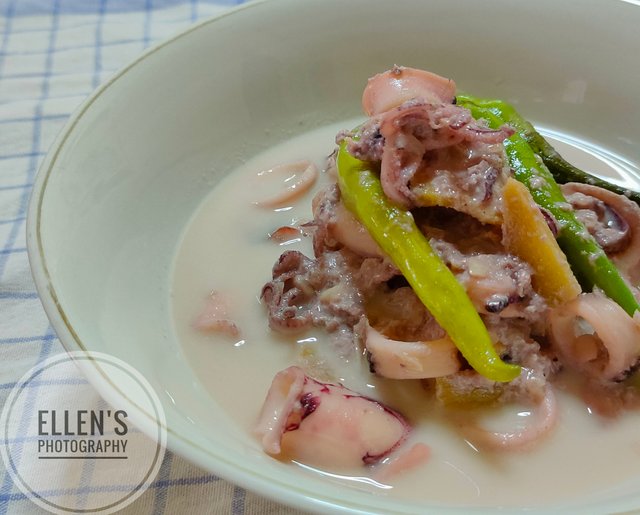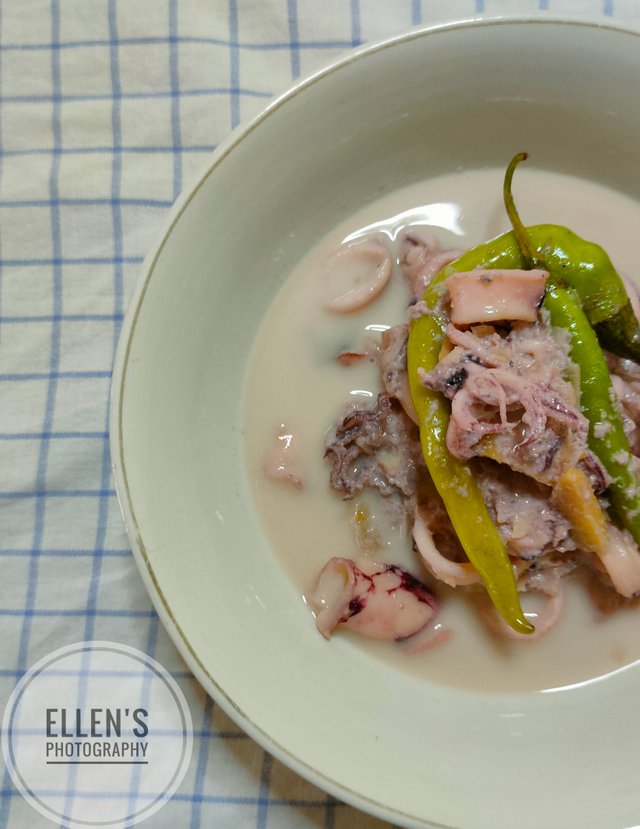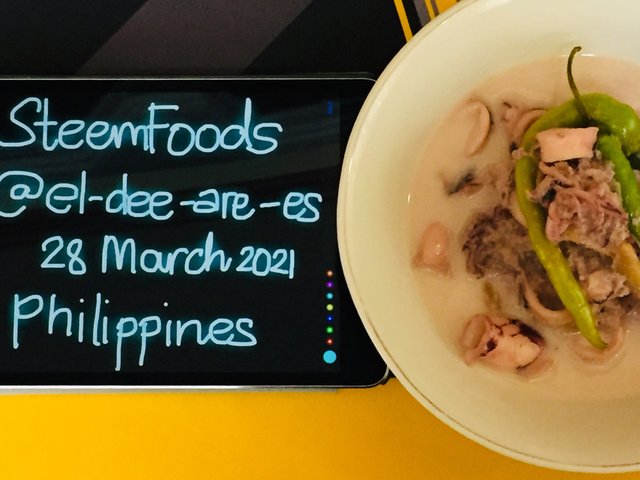 It's so easy right? Cooking this recipe is much quicker than creating this post. 😉
Thank you @steemitfoods @alikoc07 for this community. I'm so grateful to share my food methodology.
Thank you for Reading Steemit Foodies!