SteemFoods X Steemit Engagement Challenge Contest 1️⃣ | Prepare Your Most Practical Recipe || Yummy North Indian style mutton curry 🍛 by @deepak94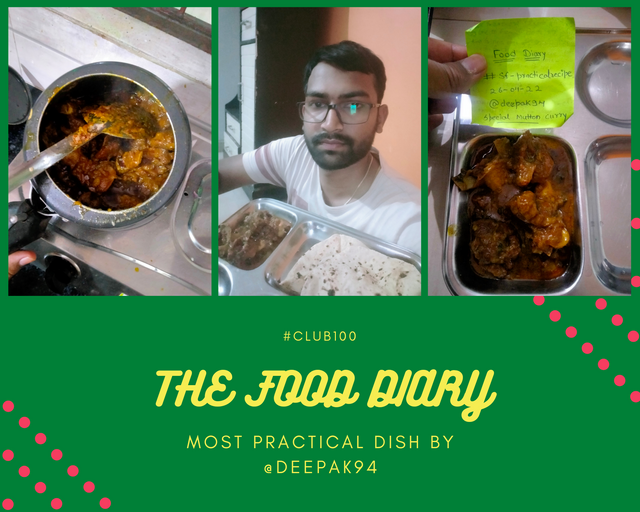 Today i m going to share my most practical special dish with you in this beautiful platform.
In India Handi muttonis very famous in North side specially in Bihar. Today i prepared this recipe at our home, which is very practical you can also try this.
In India, people consume less warm food as compared to cold region but sometimw we made very spicy dish with lots of ingredients and masale . You all know that India Spices scene There are different types of spices found here which make vegetables and dishes more delicious. With the help of the traditional method here, any food becomes very tasty. Today with the help of all these spices I will make my mutton curry very wonderful.
Time duration - 1 hour
The name of this recipe is "Special North style mutton curry" recipe. First of all, I would like to share with you the ingredients you will need to prepare this recipe below.
Ingredients You Need for This Recipe
Black pepper 10 pc.
White paper powder 1 tea spoon.
Green and red capsicum.
Mustard oil 250 ml for 1 kg mutton.
Fresh mutton 1kg.
Haldi powder 2tea spoon .
Kashmiri lal mirch.
Salt.
Ginger garlic paste.
Garm masala.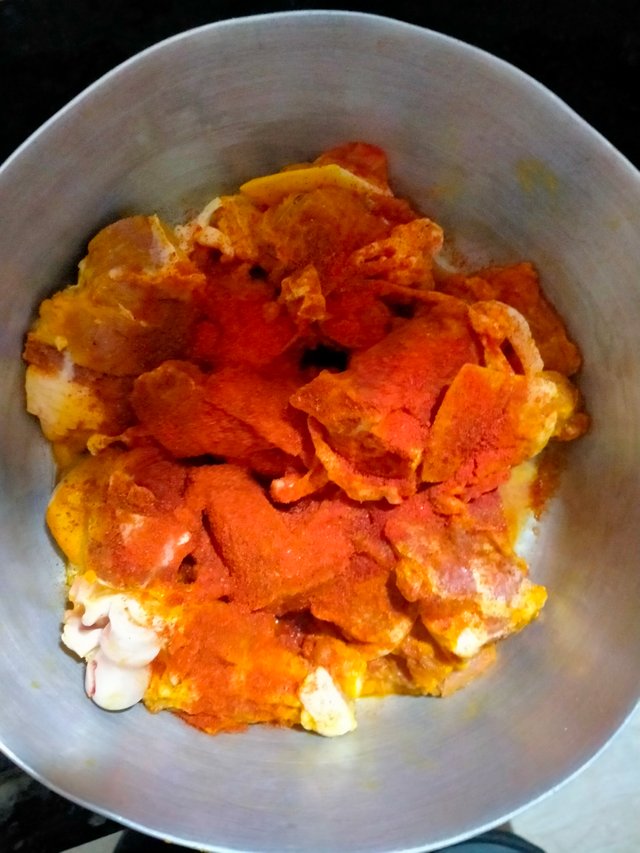 You can purchase all this ingredients in just indian rupees - 1000 equal to 13.1 USD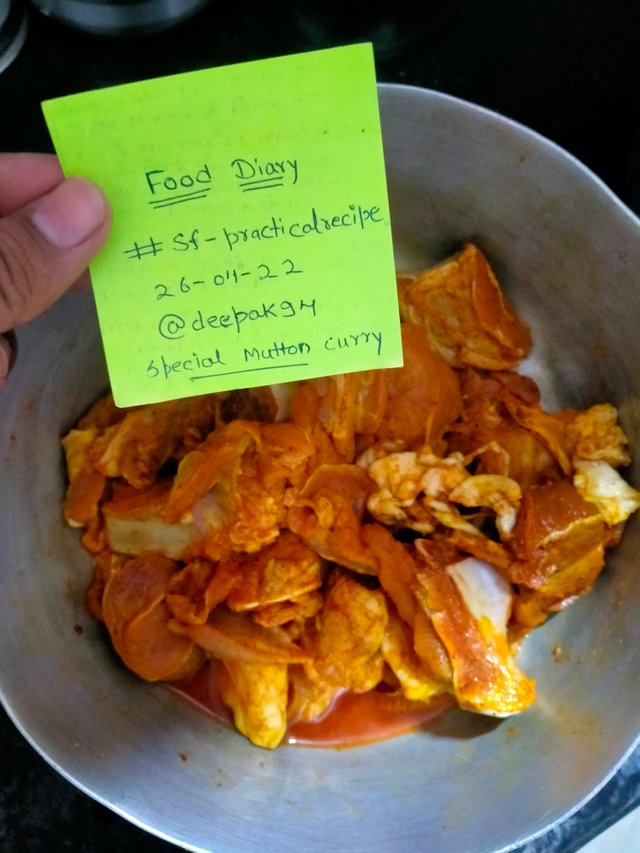 Mix haldi, red capsicum powder, garm masala.
Then Meritnate for 2 hour.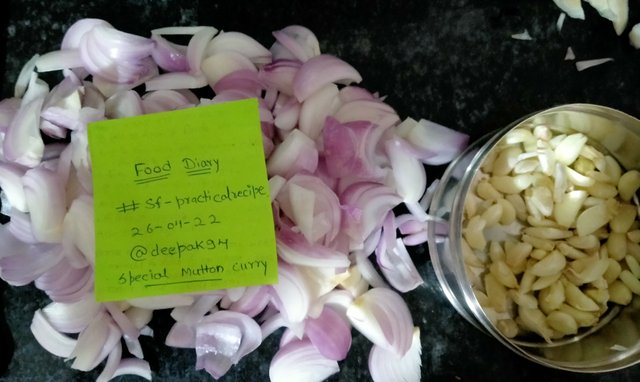 Take 500gm of onion and cut into the small piece.
Take Cooker
Add 250 ml of mustard oil.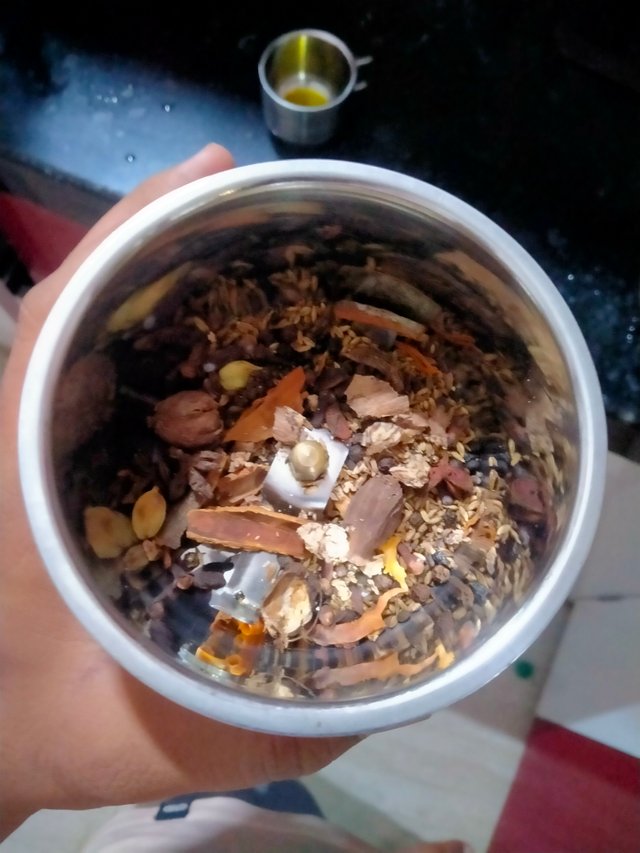 Then add stand masaale into the pan.
Then after frying all masale.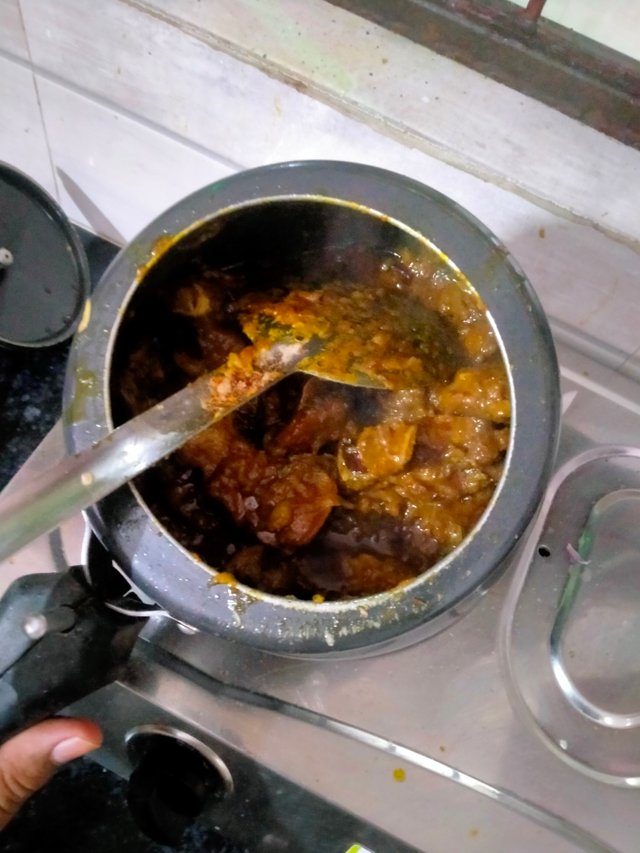 Add mutton into the pan.
Now on medium flame fry the mutton with onion.
After 30 min when we saw the redness.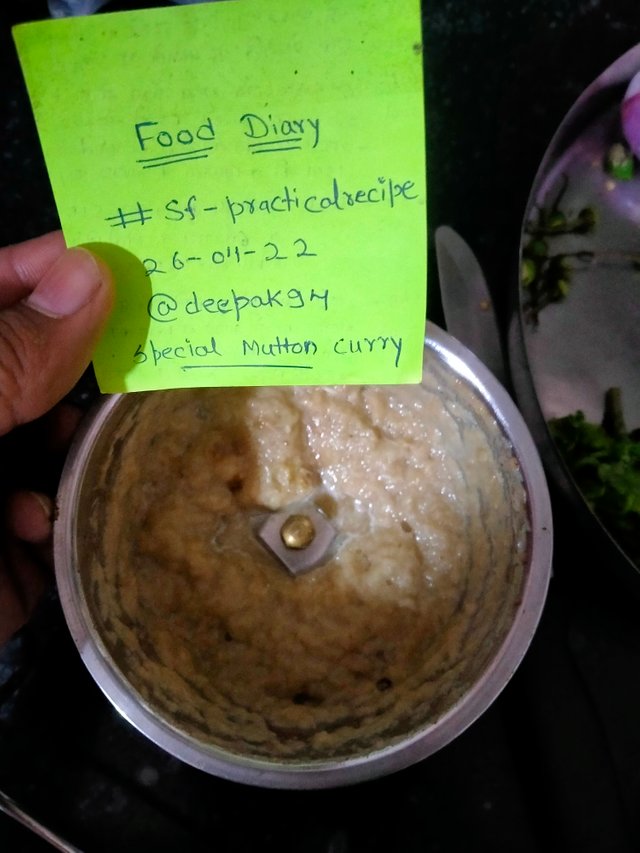 Add ginger garlic paste.

Now add green capcicum.

Add Everest meat masala and homemade meat masalas.

After 10 min if masalas are properly cooked.

Then add water and close the cooker for 5 wisel.

After 15 min you see our dish is ready to eat.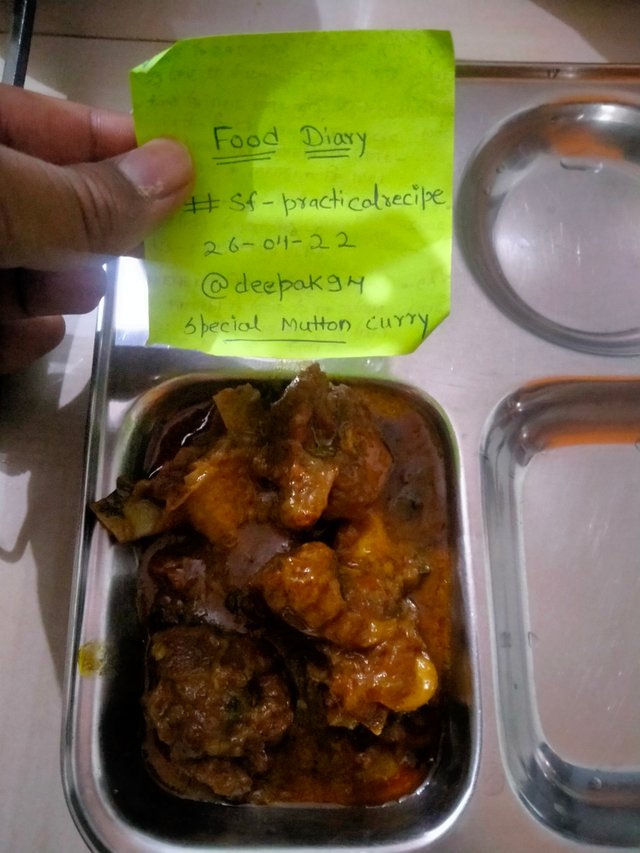 special North Indian style mutton curry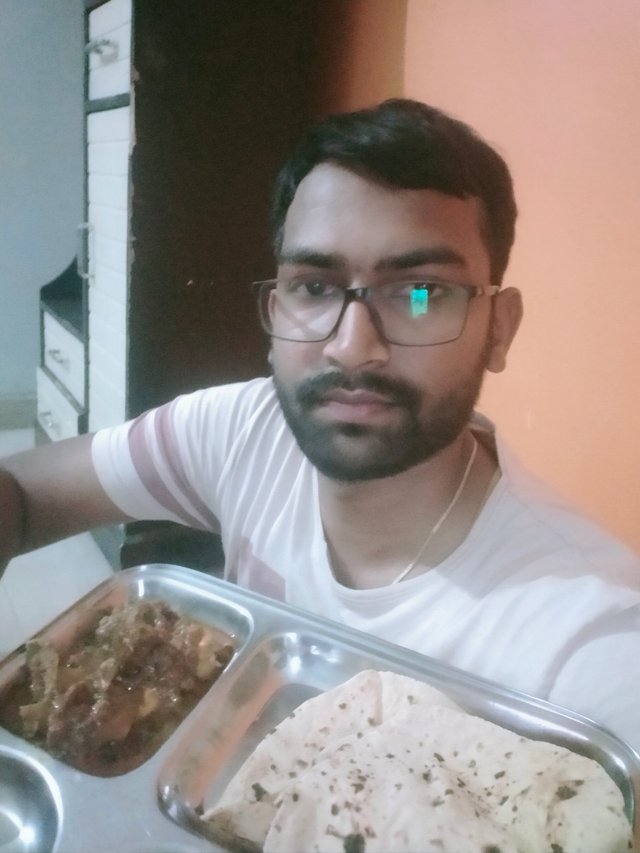 Selfie 🤳

That's my quick food diary. So please visit on my post and try to make this recipe in your home and if you like this recipe so please give me the feedback.

10% beneficiary set to sf-charity
Special thanks
CC-
@deepak94