Danish Meal: Variety of Sausages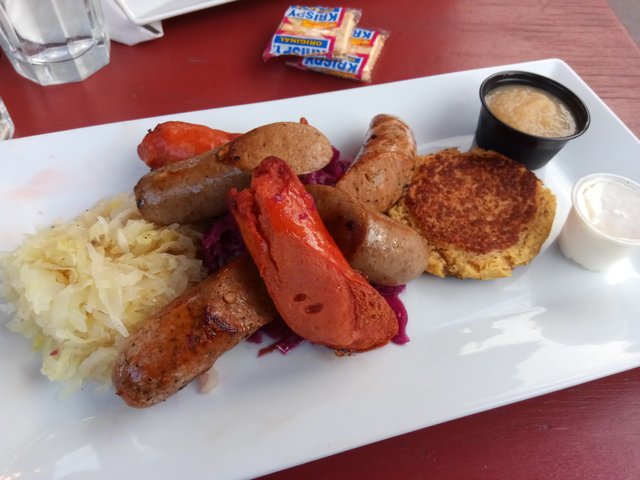 We visited Solvang, California last year. It's a Danish town with wonderful culture. And, of course, my favorite part of that culture is food. The Danish dinner I had, before leaving Solvang, was this plate of assorted sausages, sauerkraut, crab patty, and apple sauce. It was delicious.
Photographed with Cubot X19.
f/2 1/100 ISO-221 4mm
If you use this photo, please give me credit. And I would love to hear your critics on my photographs to improve my skills.