#Burnsteem25 #club5050: The Food Diary Game: Carcar's Lechon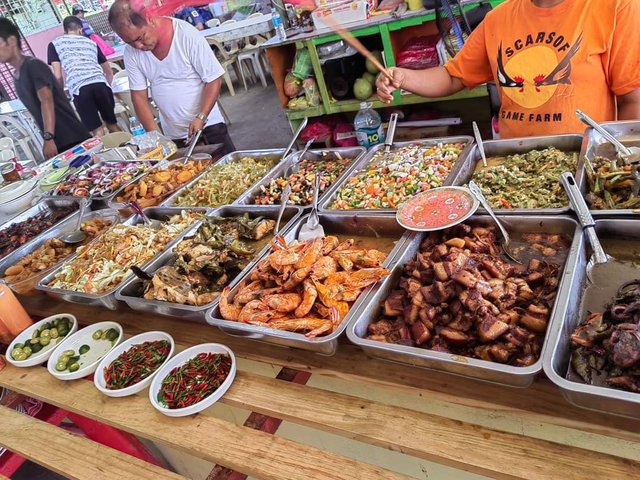 Travel and food are always a tandem, a great adventure come with delicious food discovered and tasted in places we go.
I have been busy from spending time with my family and specially my husband. I know we are not that financially stable at this time because my husband is jobless for the moment but why make it something to be sad of. I am just going to grab the opportunity to spend it with him. Being in a long distance relationship sometimes becomes difficult to handle but being able to do things together makes things better.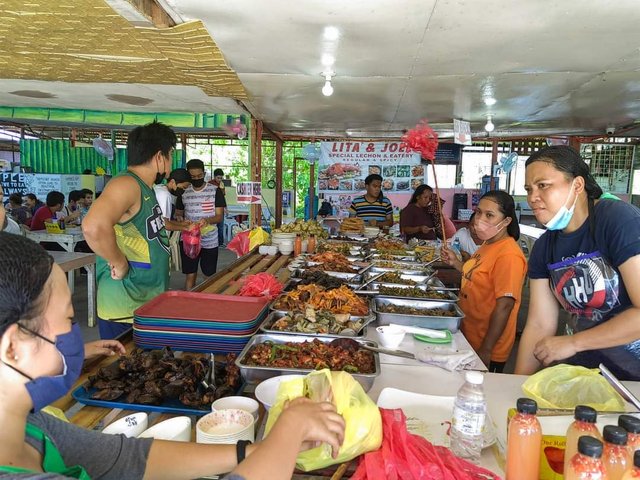 Let me show you this very famous place in Cebu where people visit and make time to go to. This is Carcar Cebu, home of the famous delicious Lechon and Chicharon.
But what I really want to buy here is the Lechon, after the typhoon Odette the public market which actually is the place a lot of Lechon stores are located were transfered because of the massive destruction.
But this is way better than before, now you can actually dine in and order their famous delicious Lechon, and theres even a variety of Filipino food displayed.
From seafoods to traditional Filipino dishes sold at an affordable price. The Lechon here is sold 600 pesos per kilo.
I ordered 1 kilo lechon 10 pieces puso or hanging rice which costs 10 pesos each, you might be shocked coz puso is just 3 pesos here in Lapu-lapu, actually their puso is very big that is why it's expensive. We also bought Cold Coca cola which is a great macth for Lechon and added the 50 pesos suka nga halang or spicy vinegar.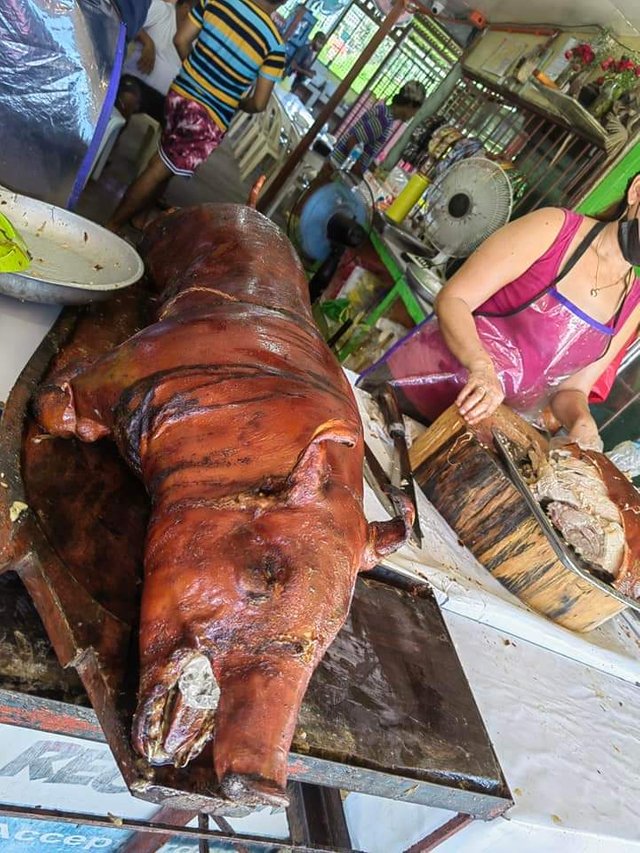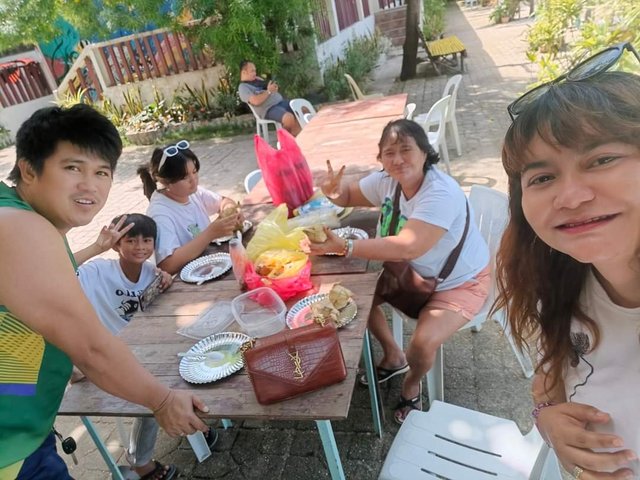 We share the delicious food in a picnic table near the beach. With the total cost of 1,000 pesos my mom, husband, two kids and me were stuffed. I can never get tired of having Carcar's Lechon. They're always the best.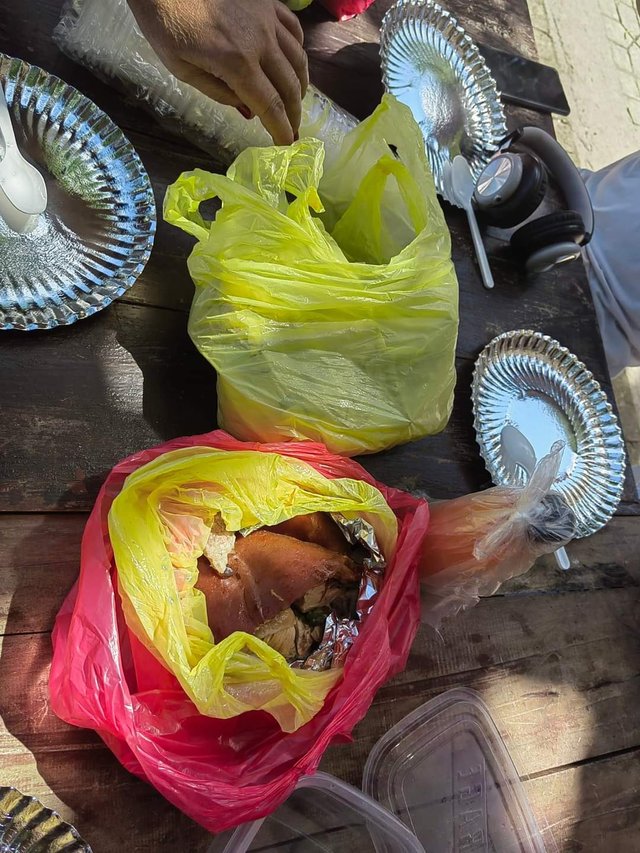 Happy tummy makes a happy family. Great food creates wonderful conversation and makes family closer.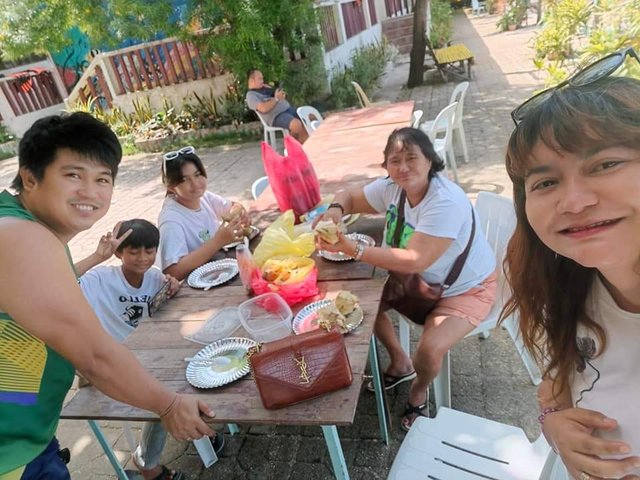 Now I wanna hear from my friends @kyrie1234, @georgie84 and @jess88. Share your fun experience here.