SteemFoods Contest -16-| Special Cake Recipe For Celebrating Steemit's 5th Anniversary | by @attiyaasghar
Hello Steemit Food Family!! Hope you all are good and in the best of your health. As I am new to this community and today is my first ever post in steem food. I am really happy that my first recipe is CHOCOLATE SPECIAL CAKE for the celebration of HAPPY ANNIVERSARY OF STEEMIT.
To celebrate this Anniversary, I made special preparations to make Chocolate cake, as i didn't had some of the items for frosting and decoration. so I went to the market and brought these items.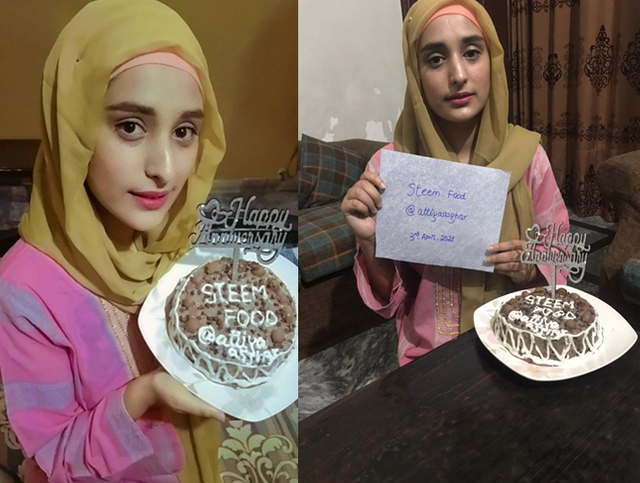 LET'S START THE RECIPE!!!
Ingredients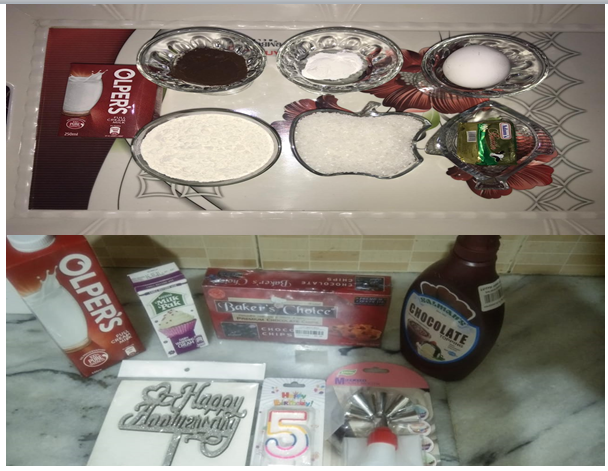 All Purpose Flour (1 Cup of tea)
Sugar (1 Cup of tea)
Baking Powder ( 1tbsp)
Cocco powder (2 tbsp)
Chocolate Syrup (2 tbsp)
Eggs (1 pcs)
Chocolates chips) (half cup)
Butter (1/4th cup)
Whipping Cream ( 1 pack)
Milk( 1/2 cup)
Besides these ingredients, I used sticker of Happy Anniversary, 1 candle of 5 number, and cones for writing on cake.
Step 1
At first, I took a big pan(utensil) with a stand in it and put it under a medium to low flame to preheat it.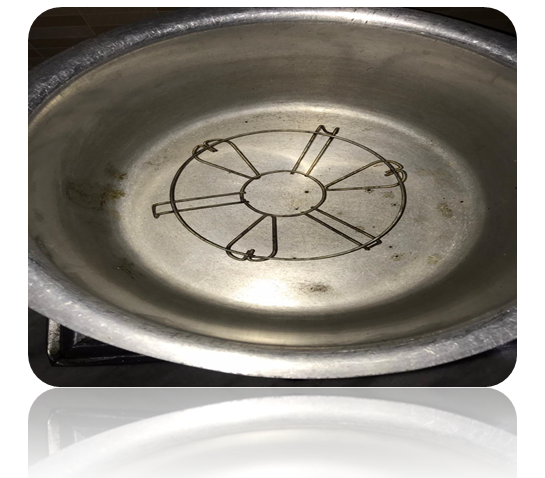 Step 2

I took the white sugar and put it in the blender to blend this perfectly until it becomes fully powder. I added the melted butter , egg and blend it so that it mixes up well.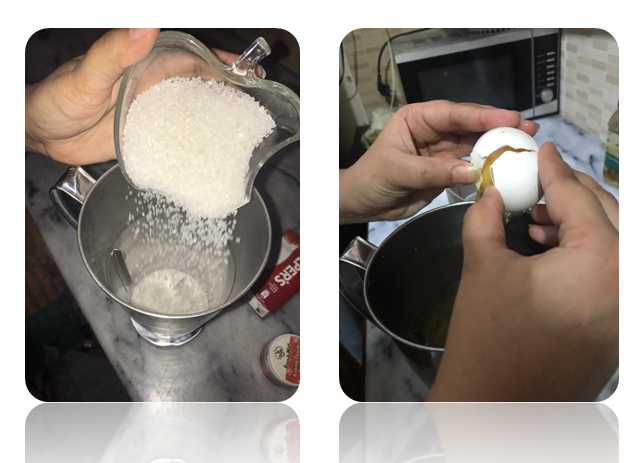 Step 3
In 3rd step, I added all the dry ingredients one by one and milk. blended the mixture properly for 1 minute.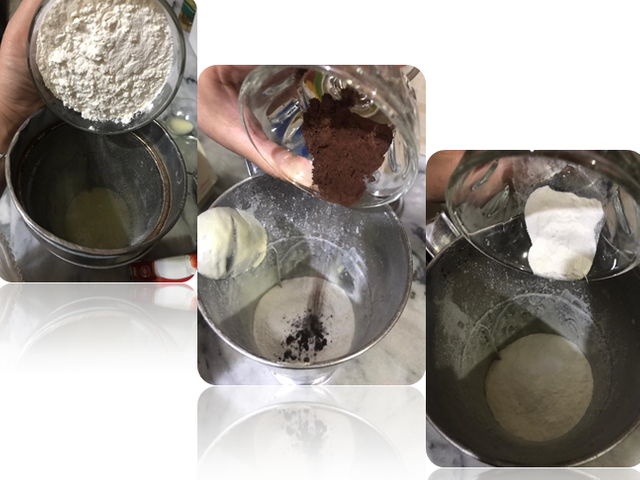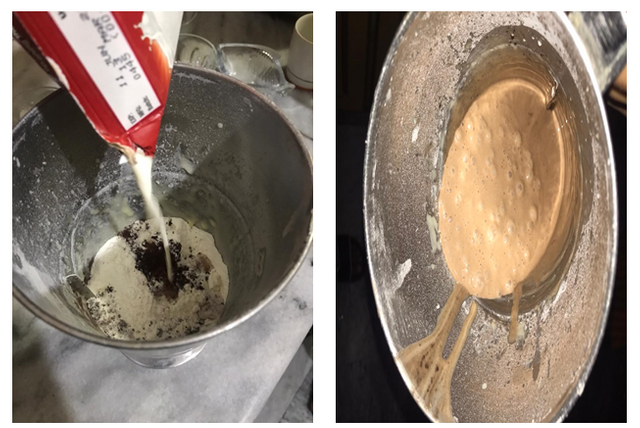 Step 4
I greased the Pan with few drops of oil in which i had to bake the cake. and added the prepared batter into the pan and tap it two times to remove air bubbles in the batter.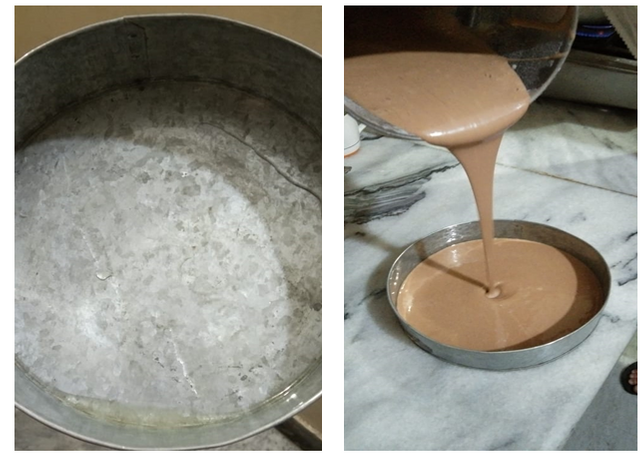 Step 5

Let put the uncooked cake into the pan under low flame. It took about 45 minutes to bake the cake. Here is the look of cake after baking.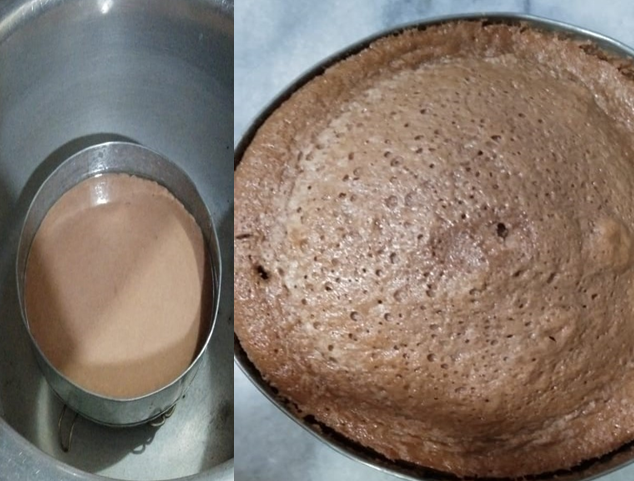 Steps for Decoration

After the cake was cooled down, I added chocolate syrup into the into the milk. Mix it and pour onto the cake to make it moist and spongy. Then added chocolate chips into the whipping cream and put them on cake. Sprinkled some chocolate chips onto the the topping and a bubbly into pieces. Then add whipped cream into cone and wrote steem food on cake and put the anniversary sticker on it.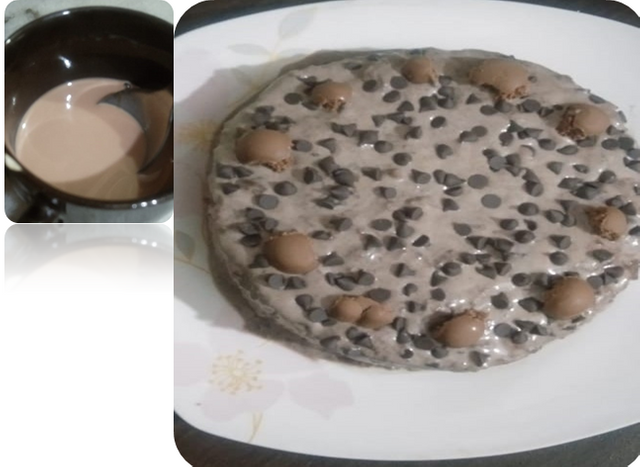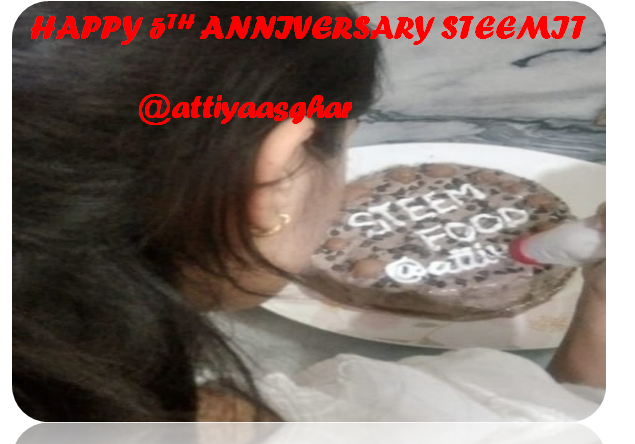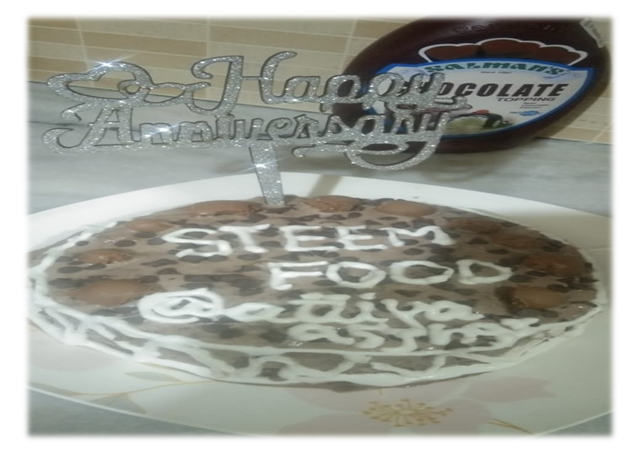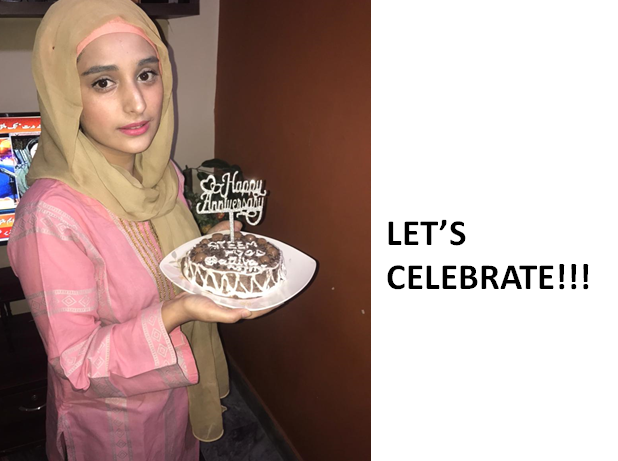 Special Mentions to

 @steemcurator01

@steemcurator02