Food diary game | season 5 | 8-1-2022 | club75 | 50% to @sf-charity | potato fries🍟 recipe
---
Hello everyone!
This is Attiya. I welcome you all to my food diary game of season 5 day 8. I am all active, fresh and fine today. It was a blessed day allhamdullillah. Let's share the food diary game of yesterday which I couldn't share due to my illness.
---
Breakfast


As I told you I was not feeling well yesterday. So got up lil late. After that, I made myself breakfast, which was fried egg and toast. I simply enjoyed my first meal of the day.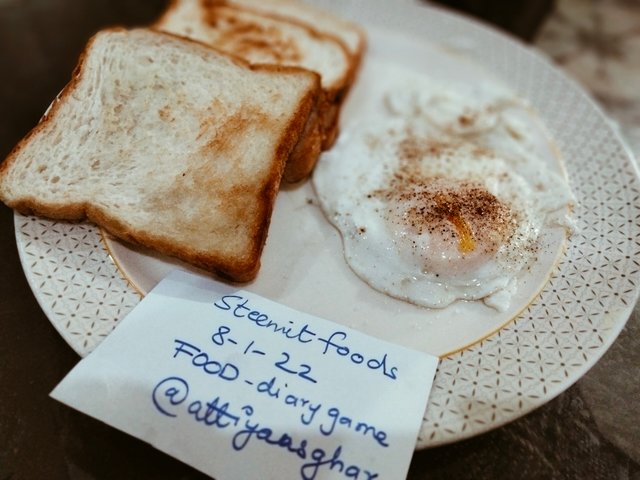 After then, I made tea using few cloves and cinnamon. This tea is very useful if anyone has some kind of headache or sore throat.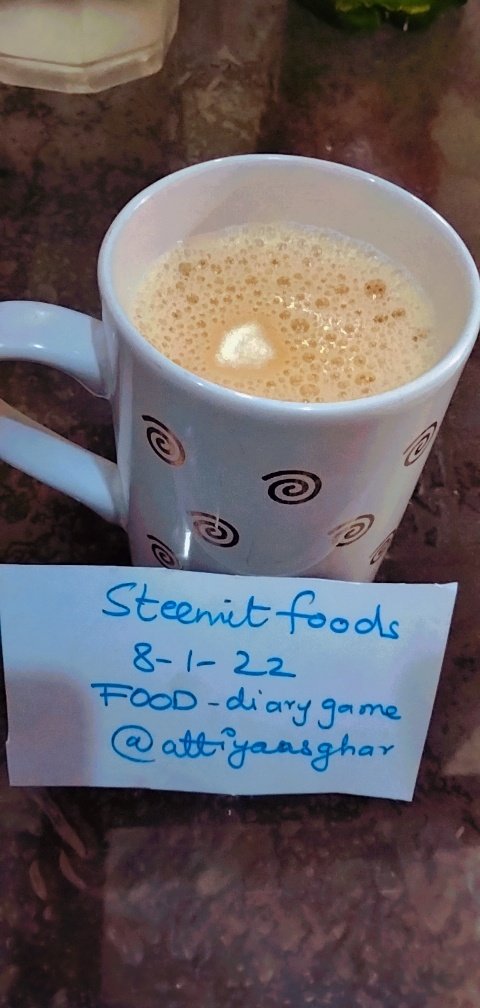 ---
Evening
The weather was rainy too yesterday, I taught the students, while then I thought to make some potato fries. I moved to the kitchen, fortunately 4-5 potato were there in the basket. I picked , cut, and made the fries.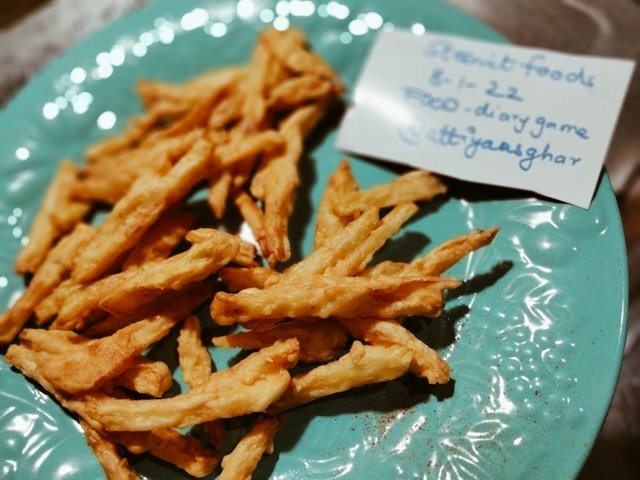 To make these fries. The ingredients you need will be
| Item | Quantity |
| --- | --- |
| Potato | 4-5 |
| Gram flour | 4-5 tspn |
| Corn starch | 2 tsp |
| Salt | 1 pinch (optional) |
| Oil | for frying |
---
Cut the potatoes, washed and let them dried completely.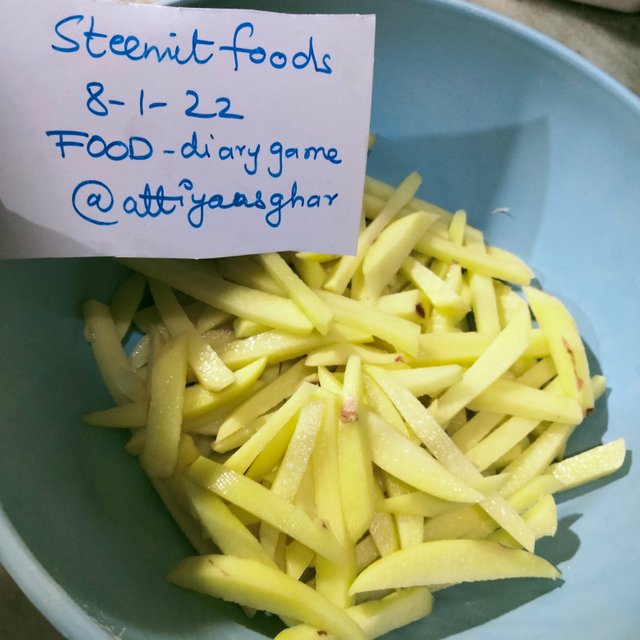 Added flour, corn starch and salt in it. Added water and mixed well.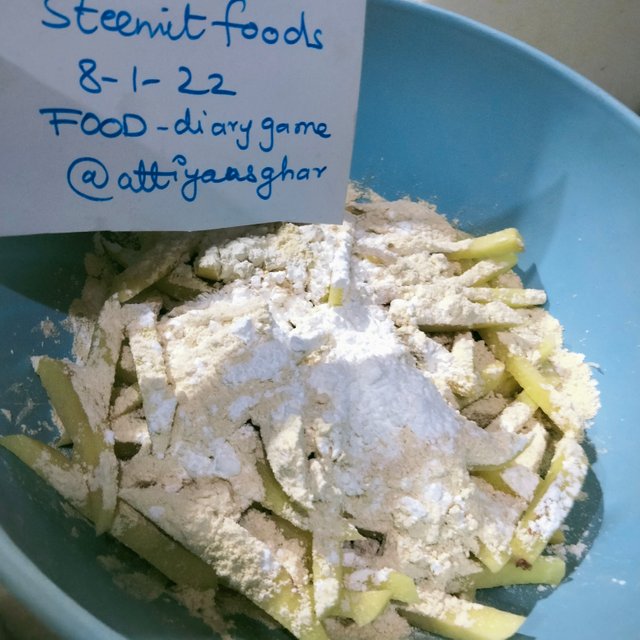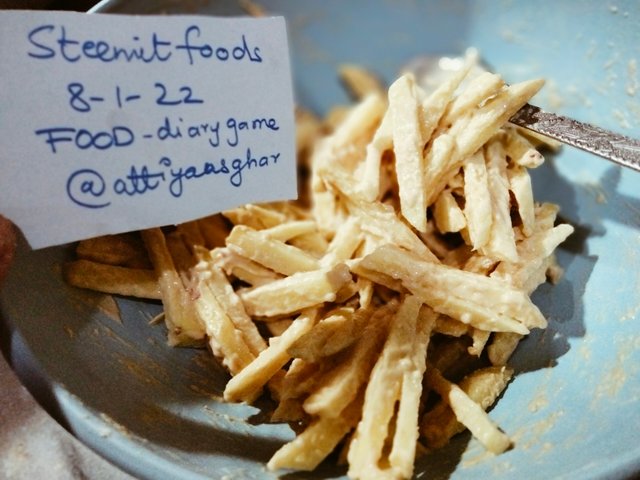 Heated oil in a pan for a while and added the mixture. Fried one side untill golden brown or prepared well.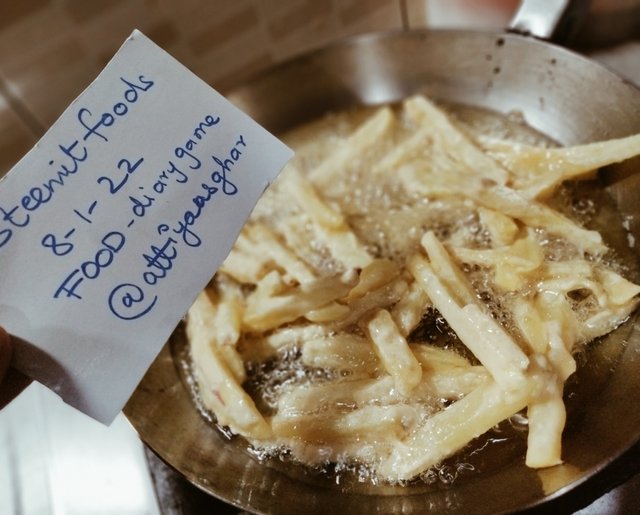 ---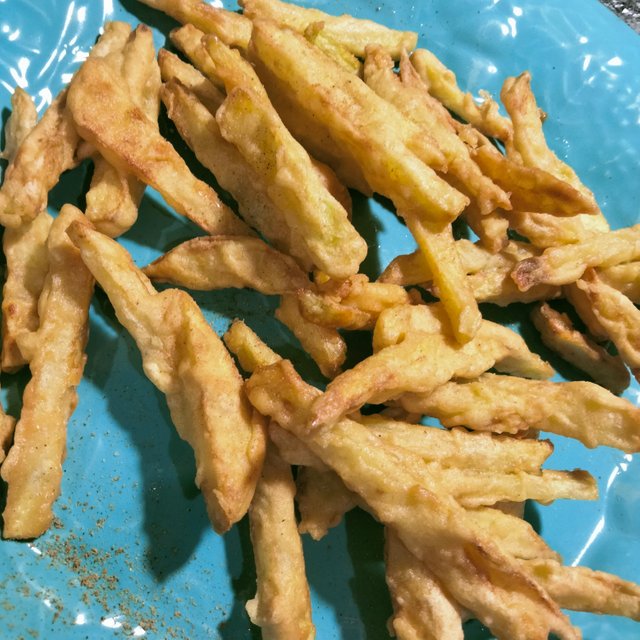 I hope you like the recipe. Thank you
Kind regards,
@attiyaasghar
Special thanks to @steemitfoods @alikoc07 and @suboohi for the support and guidance.