SteemFoods Contest -33-|| Prepare a Special Recipe for the 1st Anniversary of the SteemFoods Community || Red Velvet Cake ||
---
50% payout of this post goes to @sf-charity
---
Happy 1st Anniversary to the @SteemitFoods Community
---
~ Hope you all are well and enjoying your happy lives. God bless you all. ~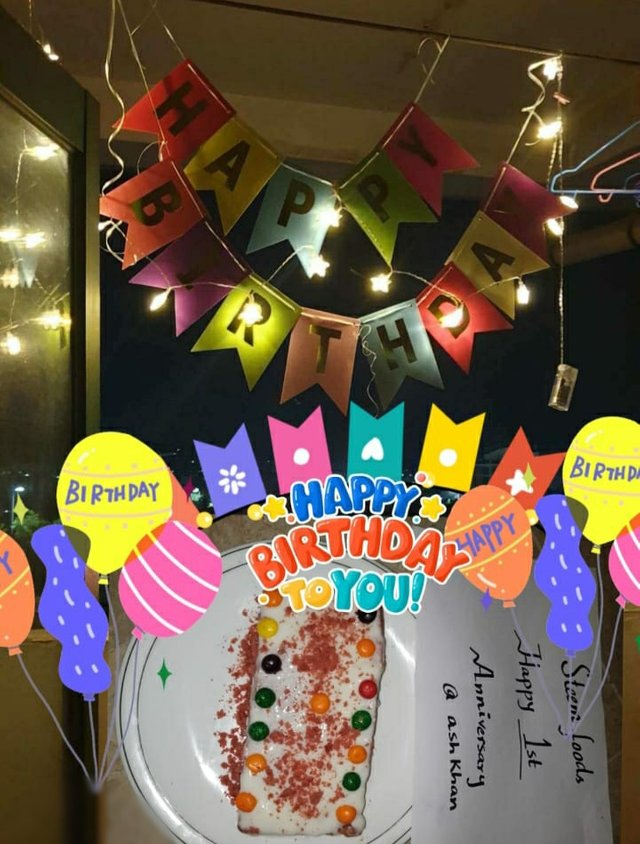 I wish the @steemitfoods for completion of one year of their journey on steemit. I am blessed to be a part of this wonderful community. I am impressed by its working style and soon they will achieve their goals Insha Allah. I have joined steemitfoods from start of my journey but I start working on it few days ago. I have also delegated to this amazing conmunity.
I hope all of the steemit users will join this wonderful community soon. They will also enjoy working on this platform. I have also invited my friends to join this amazing community. By joining this community you all will be able to support from community curation account as well as from @steemcurator01. You can also earn through participating in different contest.
Lets prepare anniversary special red velvet cake.
Ingredients Cake Baking
| Ingredients | Quantity |
| --- | --- |
| Butter milk | 1/2 cup |
| Grounded sugar | 1/2 cup |
| Vanilla essence | 1 tsp |
| All purpose flour | 1 and 1/4 cup |
| Oil | 3/4 cup |
| Baking powder | 1 tsp |
| Baking soda | 1/4 tsp |
| Cocoa powder | 1 tsp |
| Red food color | 3 to 4 drops |
| Milk as per need | 3 to 4 tsp |
| Flour whipping cream | 1 cup |
How to make
Take a bowl added butter milk and sugar, mixed very till the sugar mixed up.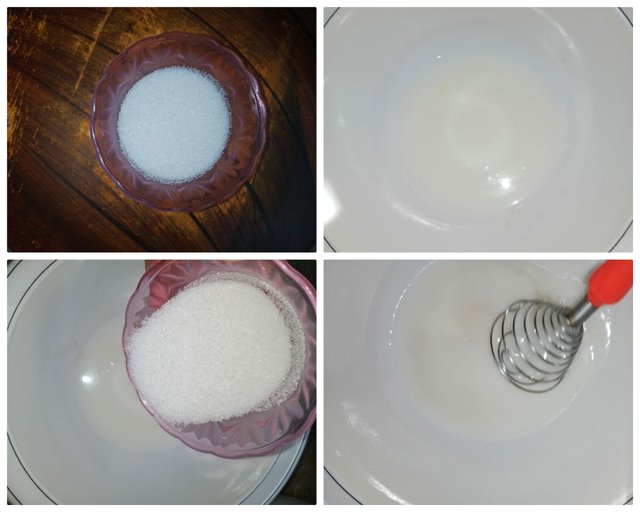 After this added vanilla essence and oil mixed again for one to two minutes.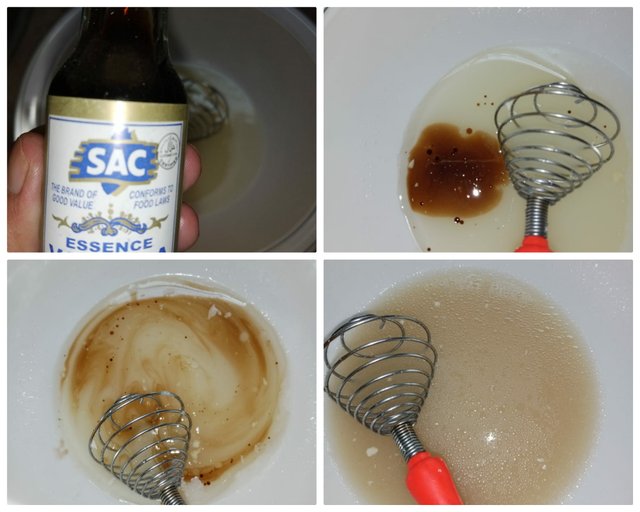 Now take flour, cocoa powder, baking powder and baking soda passed it through stainer almost three time it will make cake smooth and tasty.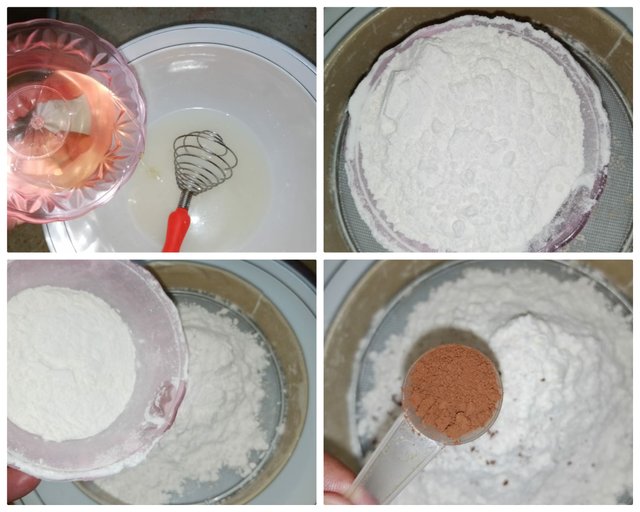 Now, added this flour mixture to buttermilk mixture, mixed in one direction and with completly dissolved added red color and mixed again. I added 4 tsp of milk to make it more smooth.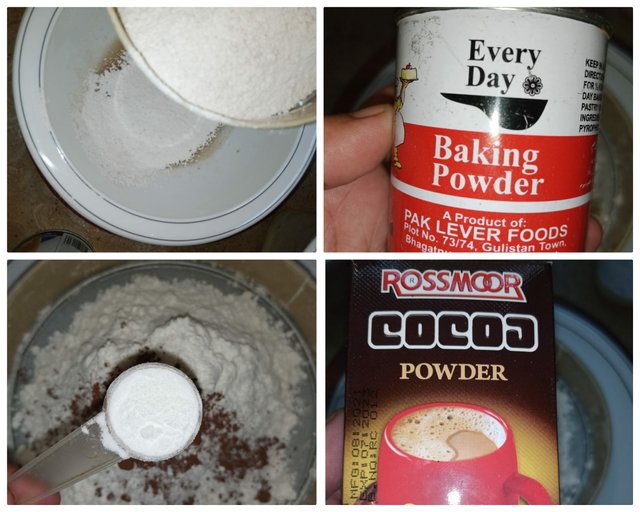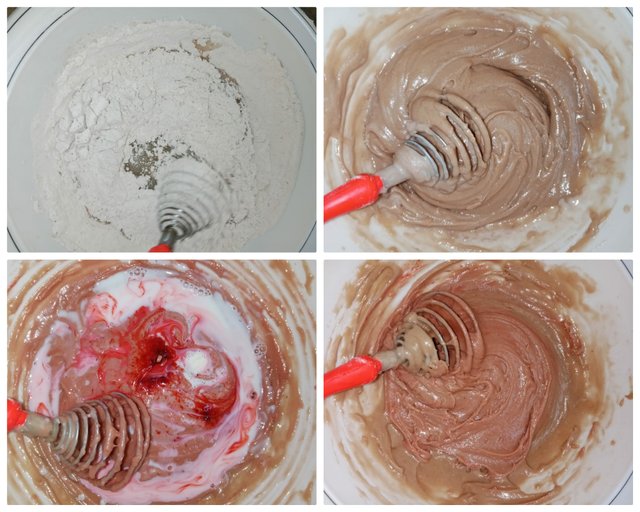 Then take pan and greese it with oil and little flour. Put this mixture in baking pan. Even it.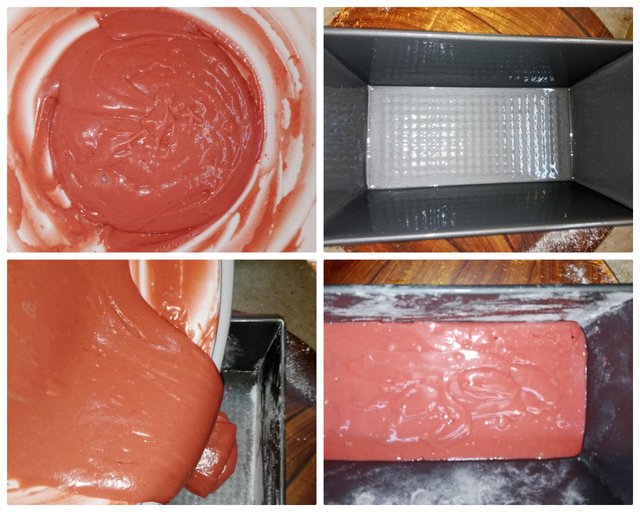 Then preaheat the oven at 170 degree centigrade. And placed this mxture for 30 mintues. I checked it after 30 minutes its done. Let it cool.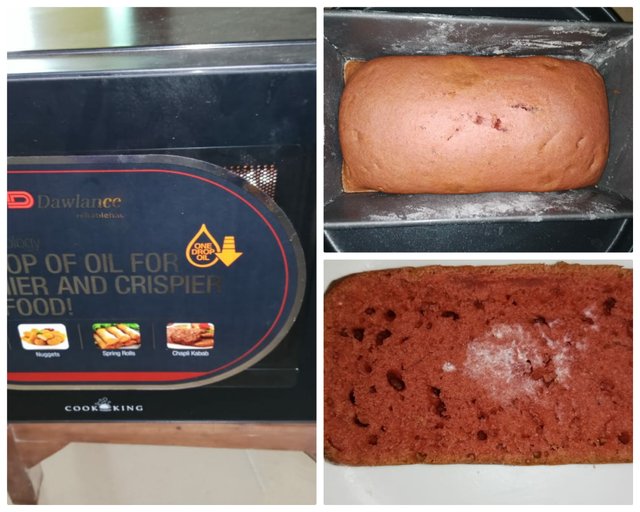 Now, apply sugar syrup on it.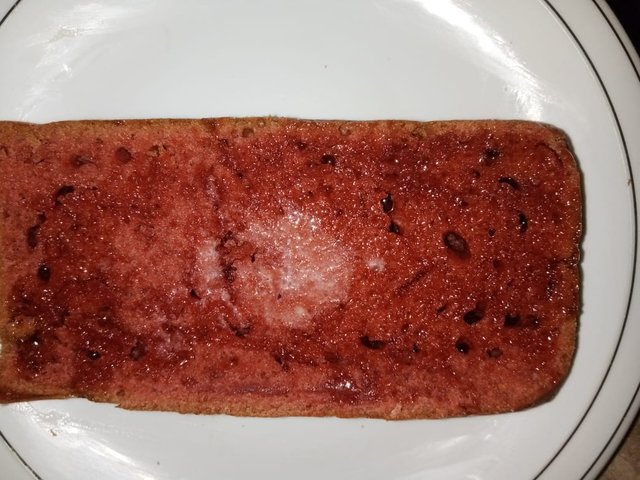 Whipping Cream
I am making flour whipping creamy, its easy and tasty.
| Ingredients | Quantity |
| --- | --- |
| Milk | 1 cup |
| Grounded sugar | 3/4 cup |
| Vanilla essence | 1/2 tsp |
| All purpose flour | 3 and 1/2 tsp |
| Butter | 2 tsp |
How to make
Take a pan added all ingredients except butter and mixed very well so that there is no lumps.
Put this pan on flame cooked it till it thicken. Now let it cool and placed in referigerator for 30 minutes. Take it out.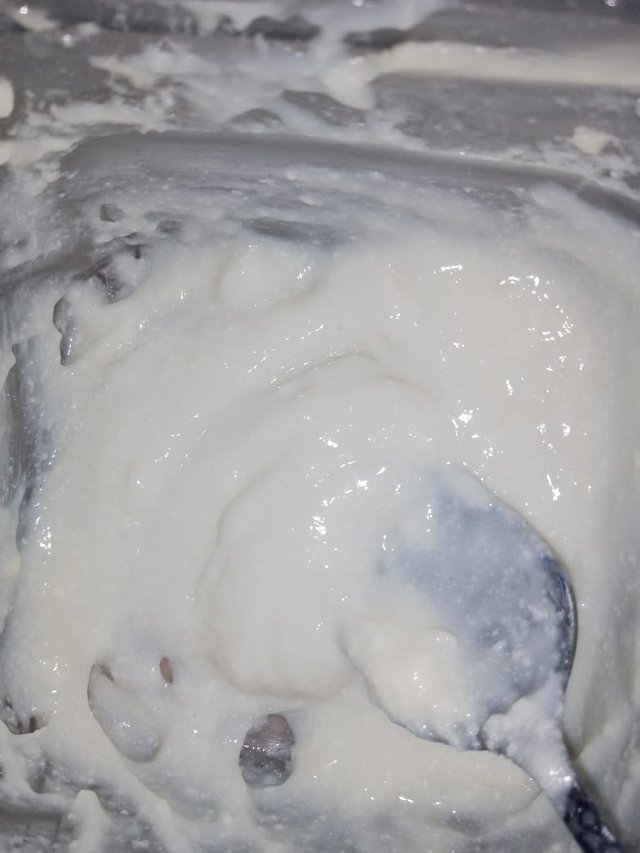 Now take a pan added butter in it and whipped it very well. Now , added flour cream slowly and whipped it slowly for two minutes. Its ready.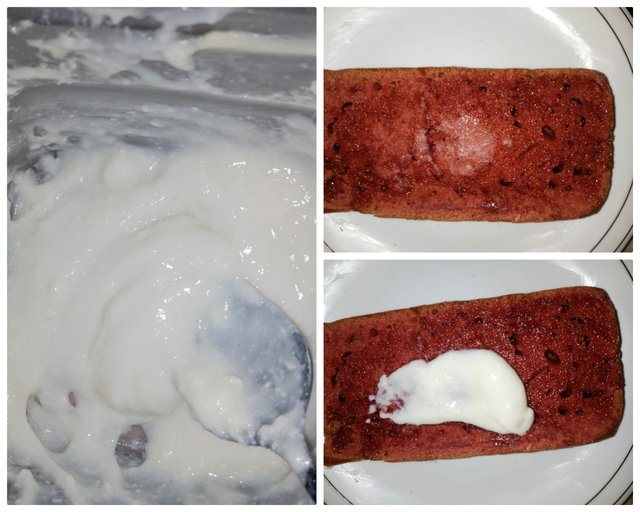 Apply it on the cake and decorated it like this.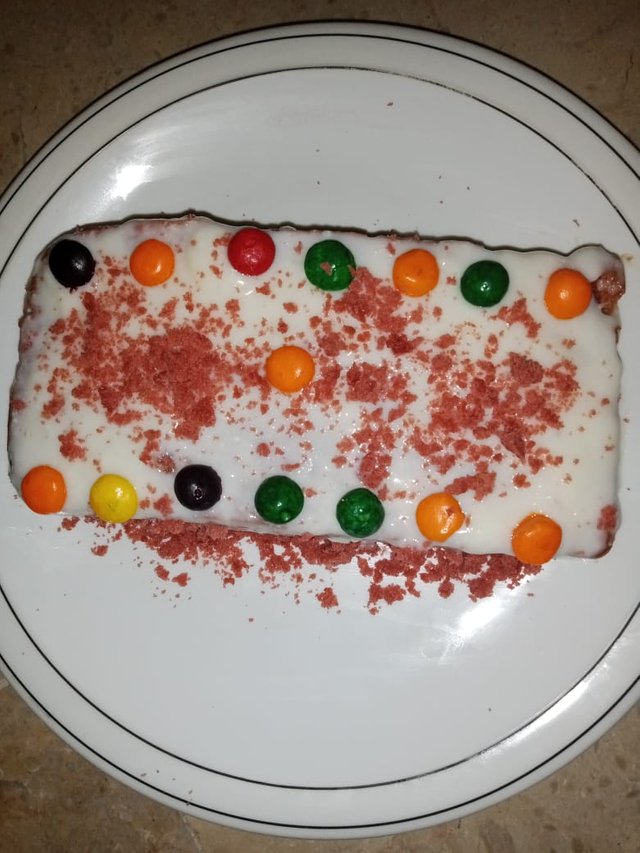 Anniversary Celebration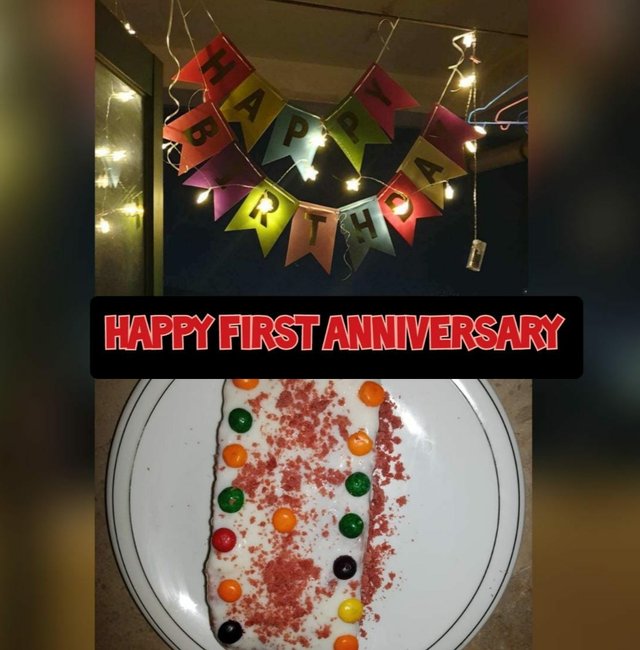 Then I done my home decoration and I was very happy to celebrate @steemitfoods aniversary. I celebrate it with my family and then served this delicious cake to my family. I am thankful to @steemitfoods and @alikoc07 for organizing this contest.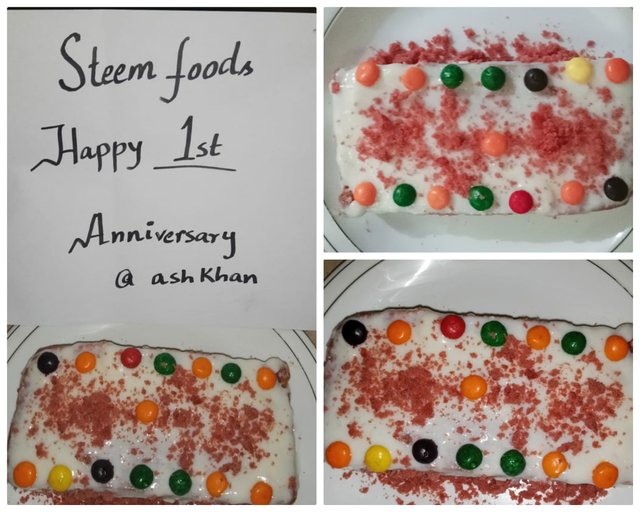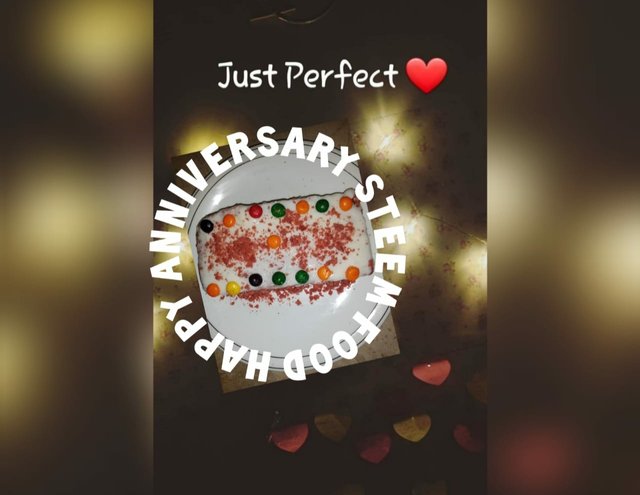 ~ I hope you like it. Thank you for your precious time.May God Bless You. ~
Regards:
Cc,