Here we rode on this attraction 🎡
Hello :)
Here we rode on this attraction.
I chose the one that was safer, but when we had already rode, I realized that I had chosen the most dangerous attraction that is here. There are no sudden movements of the swing, but the swing rises very high and rotates. I was scared and at the same time so pleasant from the exhaust of adrenaline) lol
These swings are called "chains". All swings hang on long chains and swing upwards. You float on a patch over the entire moon park.
You can feel the wind so well here)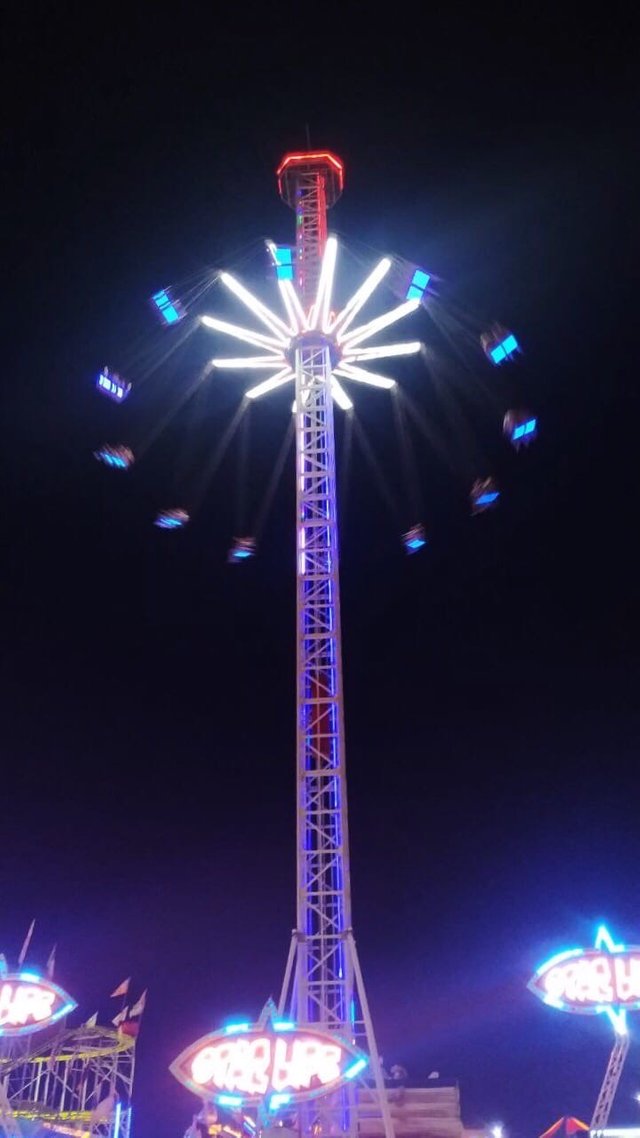 On other rides it is also scary, due to the fact that the swings are spinning there quickly or in general you are digested upside down. But on other swings you are not as high as on these "chains."
This is how the system looks from below)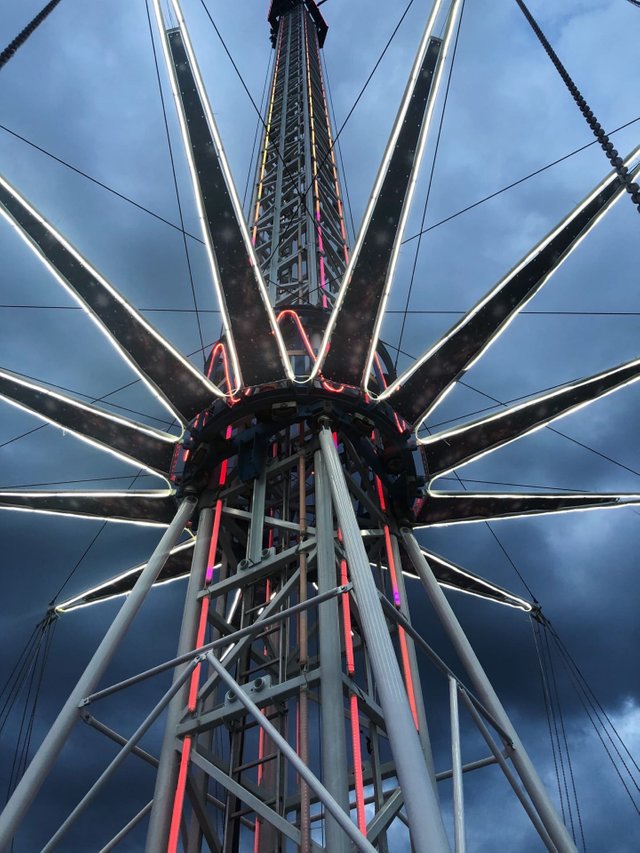 Here we have already started. They took our tickets and checked our seat belts.
The house of fear was captured in the frame. A beautiful building, like a castle.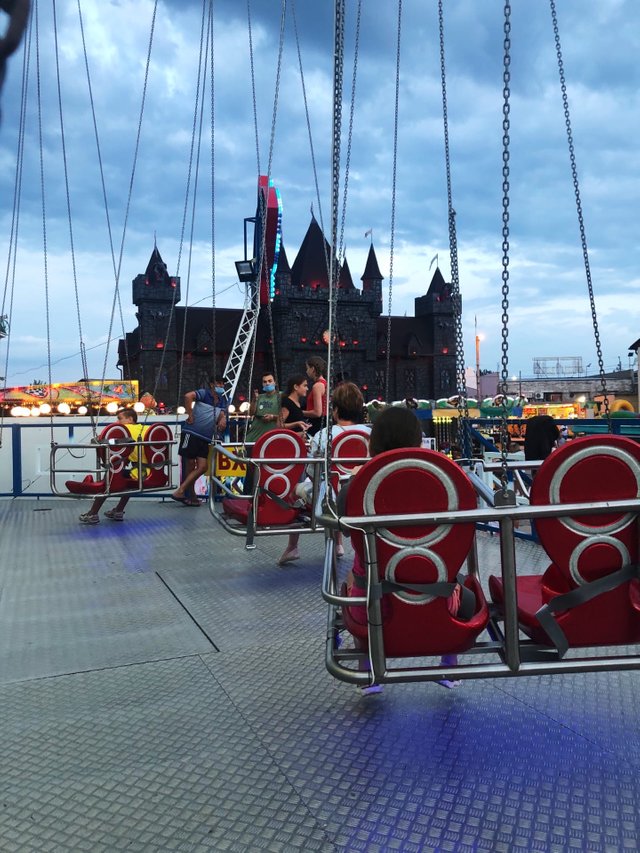 Here the Ferris wheel got into the frame, on which we liked to ride the most.
I like to ride a Ferris wheel. All the beauty of the city can be seen from above.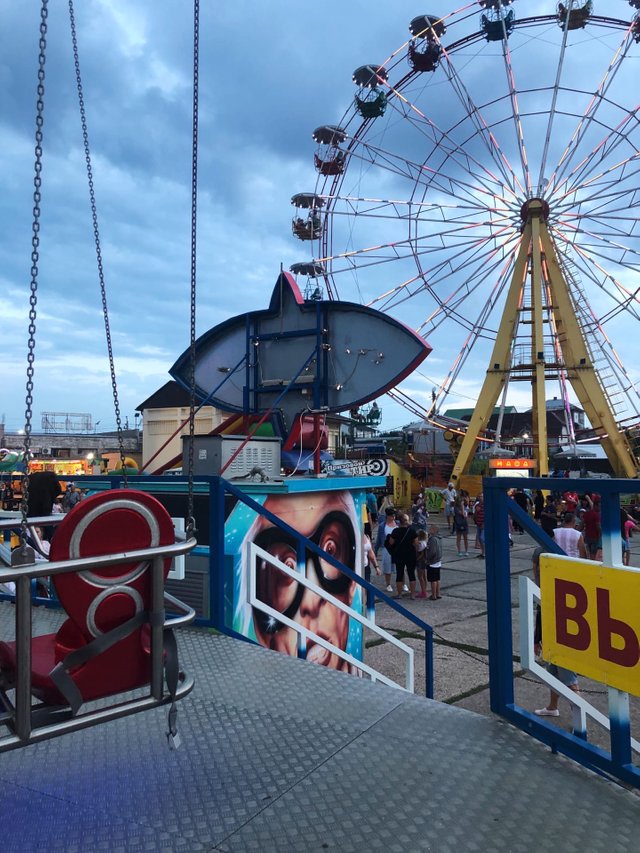 This is how high the calles rise. They spin when they rise and when they go down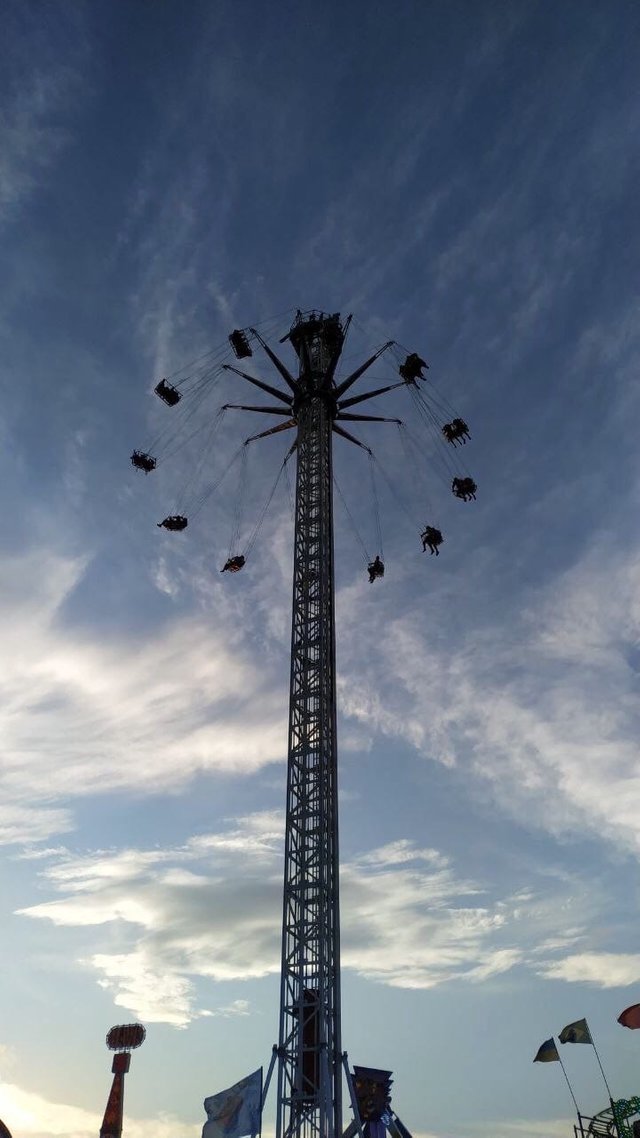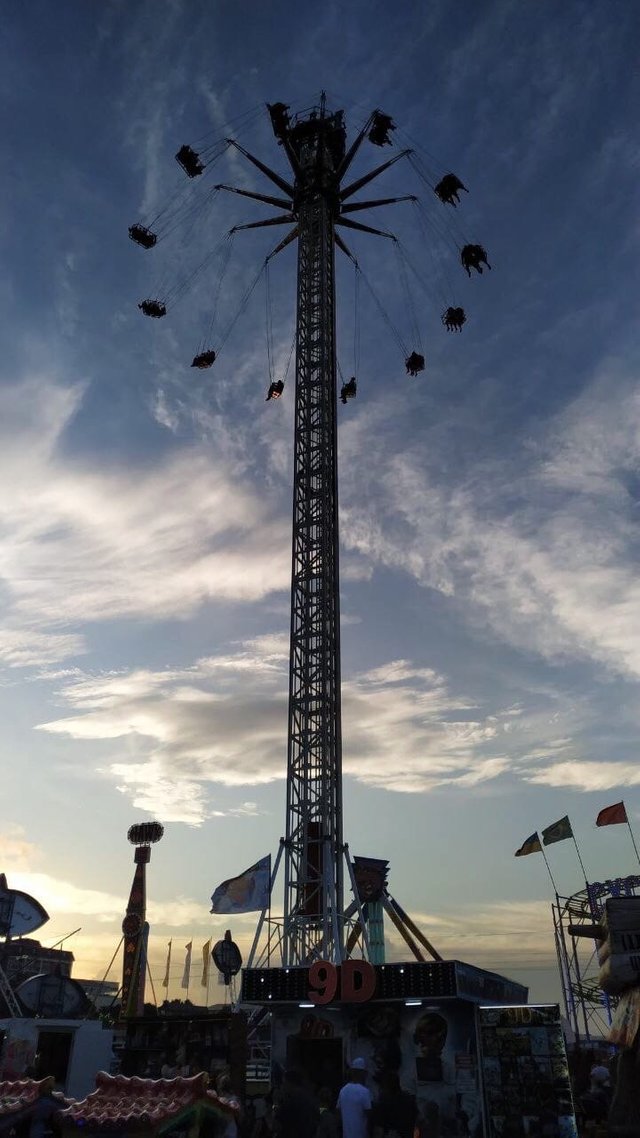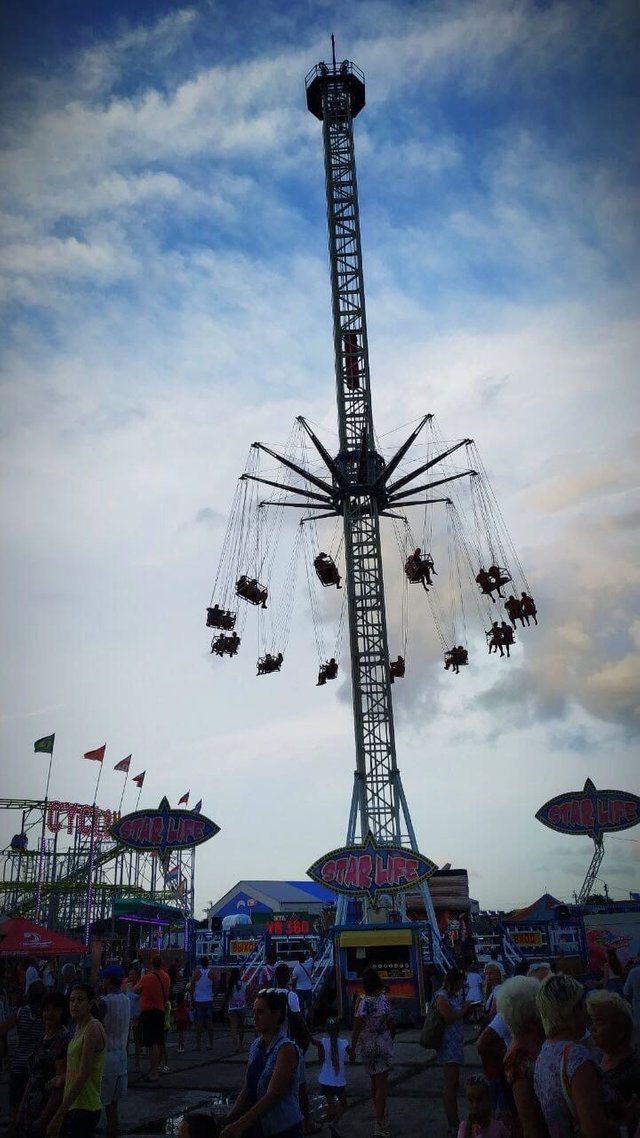 We had fun at the amusement park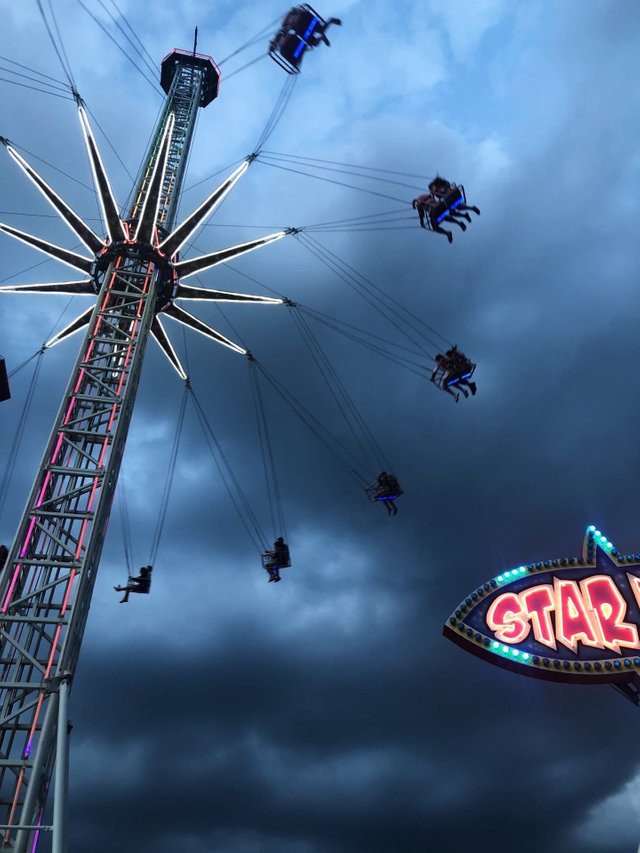 My Instagram account - dashulya_yakubenko 
My profile on Vkontakte - Dashulya Yakubenko 
My Facebook Profile - Дарья Якубенко