Happy birthday to me
I wish myself a Happy birthday

On a day right before the month of May

Luckily it's on a Thursday,

During a makeshift lockdown holiday.

To the lord God I pray,

For not making me another of death's own prey

Even with as much as I stray

from his way

And giving me the grace of seeing this wonderful day,

To the devil's dismay.

I wish myself a Happy birthday

For the given grace to go become better than my yesterday,

For the chance to meet new people from all over The world, even the USA.

So even though my day of true success is yet to be here,

I will dance to my reggae, and scream hurray,

Because God has given me another chance to tell myself HAPPY BIRTHDAY.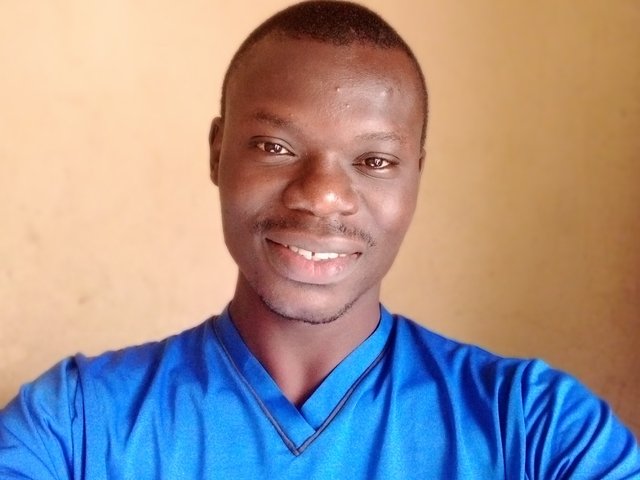 simply udezee
---
Few Words From The Celebrant
Today I am elated and joyful to be a year older and I am grateful to be alive amidst the issue of covid-19 that looms all over the globe as birthdays are usually ceremonial in nature.
Most celebrants from my own experience usually indulge explicitly in birthday photoshoots and throw huge or medium parties. Anyways even before the lockdown took effect, all my birthday celebrations prior to this one are usually confined to the action of well wishes via text messages or phone calls and a bit of delicious delicacy prepared by my mom or sister.
I don't usually celebrate my birthday in style because this particular approach consumes a considerable amount of money and time especially If you are not a stable and steady income earner; at the end of the day, one will definitely spend more money than the budgeted amount.
No matter the style attributed in celebrating any birthday. I still prefer the lowkey method. Today, I celebrated my birthday with a simple meal prepared by my mom and topped it up with some chilled soft drinks.
Also, I capped the celebration with something special. I did this by hosting a mini giveaway to those on my whatsapp timeline and to my friends in neoxian city discord server.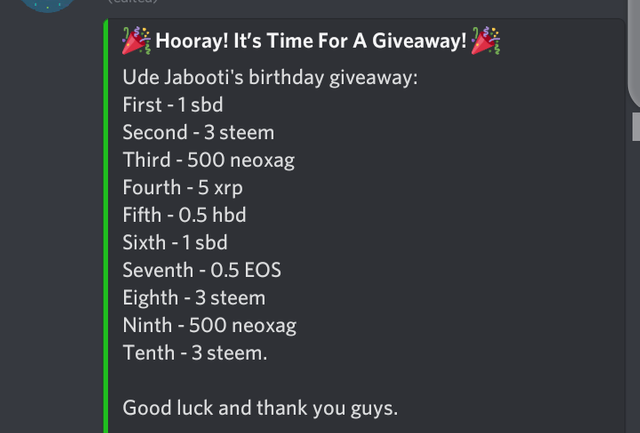 snippet of the prizes that was given out today by me
Likewise, I want to use this opportunity to thank Almighty God and everyone who spared some time in their hands to send me wonderful birthday wishes and also sent me gifts. Thank you all. You guys are incredible.