HACKEN.AI - ALL-IN-ONE CYBERSECURITY PACKAGE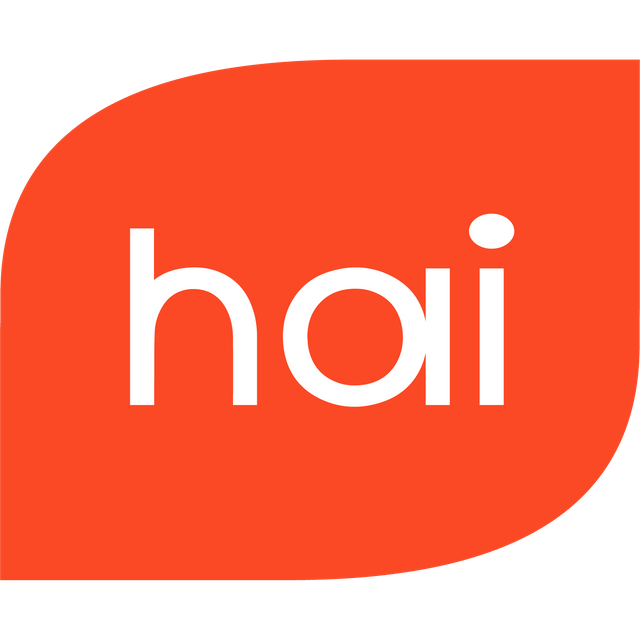 HackenAI is a blockchain and cyber security product by HACKEN. Before we talk about HackenAI, let's talk about HACKEN.
---
WHAT IS HACKEN?
---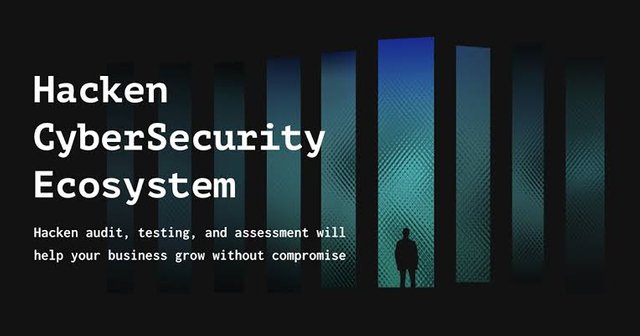 ---
Hacken is a cybersecurity ecosystem founded by cybersecurity experts in August 2017. It's a budding ecosystem with a thriving community of ethical hackers. Since it's inception it has been providing protection from cyber risks and attacks to it's clients. The community of ethical hackers has been a thriving one due to the education provided by Hacken.
---
Hacken is a top shot in the blockchain security industry. It has an experienced team with a combined experience of 50 years. It has partnerships with the top blockchain industry leaders such as CoinMarketCap, Bitfury and Etherscan. These partnerships are made so as to promote the cybersecurity and transparency- core values- of the blockchain and IT industry.
Hacken has numerous working business to business (B2B) products. They include :
HACKENPROOF
Hackenproof is a bug bounty platform where ethical hackers from all over the world find vulnerabilities in products of clients and report these transparently.
---
SECURITY ASSESSMENT AND INCIDENT RESPONSE
These are a range of professional security services offered by Hacken to provide all round cybersecurity protection to clients.

BLOCKCHAIN SECURITY CONSULTATION
Hacken has performed over 150 security audits for clients from 2017-2019. These audits are made to ensure the cybersecurity of clients are tight and invulnerable. The audits involve smart contract audits,DApp security reviews and blockchain protocol reviews .

CRYPTO CURRENCY EXCHANGE RANKS - CER
CER is the first digital assets auditor that arranges and publishes data to cryptocurrency exchanges.

CYBERSCHOOL AND WHITE HAT COMMUNITY DEVELOPMENT
Cyber school is a training course by Hacken made for juniors/rookies in cybersecurity to become intermediate cybersecurity specialists.
The white hat community is a global cybersecurity forum called HACKIT which gathers leading companies and prominent names from the industry.
So, Hacken is a solid cybersecurity outfit with numerous working business products and projects
---
HACKENAI
---
HackenAI is another ingenious product by Hacken created as a reward to pay back the Hacken community for their support and trust over the years. It is a combination of all the garnered experience,partnerships, cybersecurity expertise and tokenonics into one platform.
---
Now, the cyberspace requires preventive approaches to avoid being vulnerable to attacks. Just the same way we take preventive approaches to protect our health from attacks. This is one of the problems HackenAI aims to solve. Again, the rise of digital assets over the years has presented the pressing need for protection. Over the years, banks and governments were responsible for the protection of assets. These days it is not enough, users can not trust their assets with them as technology becomes more decentralized and users have to take personal control and responsibility of their data so as to prevent loss of their assets.
---
HackenAI also comes at an ideal time where digital users see the pressing need to get cybersecurity assistance to prevent them from cybersecurity threats. This creates an increased demand for products that cater to this need. Such as products that provide cybersecurity education to enlighten users on cyber threats and products that protect users from breaches and attacks as well.
HackenAI is a cybersecurity product that incentivizes users to learn good cybersecurity habits. It educates users on cybersecurity and in a fun way too. It also takes ownership of a user's cybersecurity by monitoring threats and attacks and timely alerting users on such threats while suggesting ways to mitigate risks of exploitation.
HackenAI is designed in a user-friendly way. The UI/UX is designed with the user in mind to enable simplicity. It comes with practical cybersecurity application modules for users who are new to cybersecurity.
---
HackenAI is an all on one cybersecurity package with numerous features which will make it a top cybersecurity business product.
Some of these features are outlined below :
CYBERBOOTCAMP
---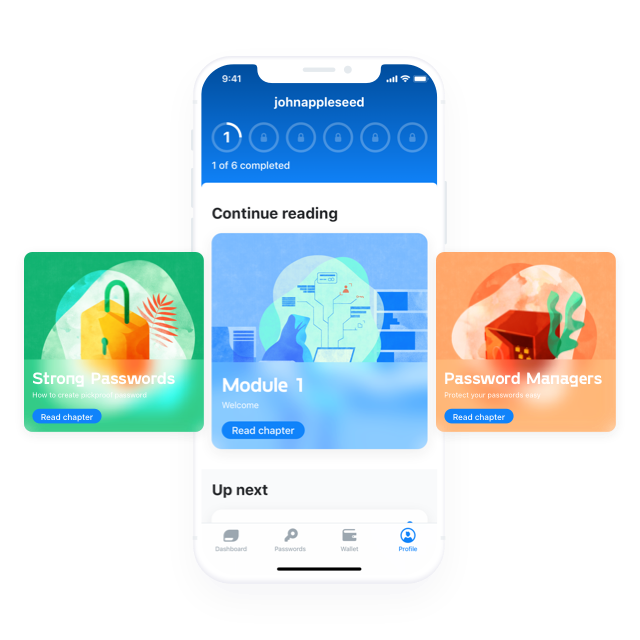 ---
CyberBootCamp just as the name implies is an educative learning path on cybersecurity. There would be constantly updated resource and educational material. It is designed in such a way that the user will learn the basics of cybersecurity in the simplest way possible. The CyberBootCamp will consist of 6 modules which contain theoretical lessons, practices and a final test. After successfully completing the CyberBootCamp, users are incentivized and rewarded with HAI tokens and they also receive a cybersecurity expert status.
PASSWORD MANAGER
---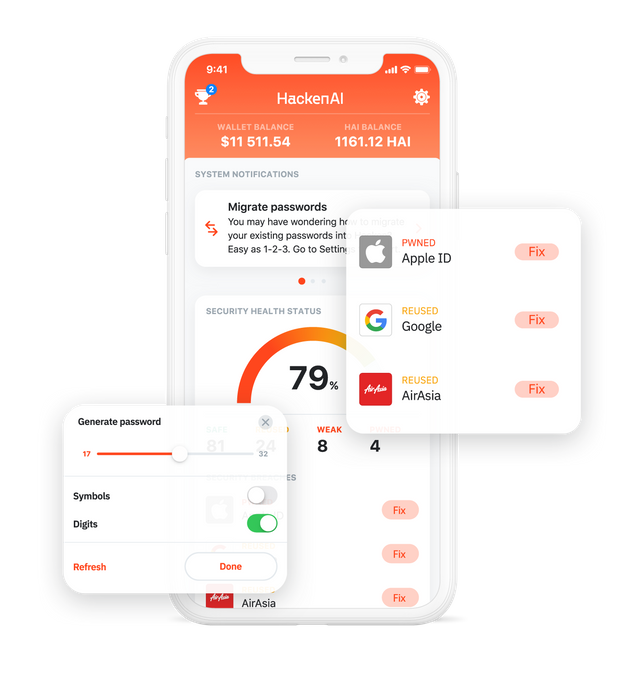 ---
Most data breaches over the years have occurred mostly due to password storage problems. These breaches have cost trillions of dollars in damages anually. If passwords storage were more efficient, the rate of password theft would drastically reduce and less data breaches would occur.
These password security issues mostly stem from lack of attention from users vis-a-vis cybersecurity practices. They do not understand the risks and implications of being hacked. HackenAI password manager would be a solution to this problem.The password manager securely stores users' passwords and critical confidential data
The password manager is secured with cutting edge encryption and additional two factor authentication.
TWO FACTOR AUTHENTICATION (OTP GENERATION)
---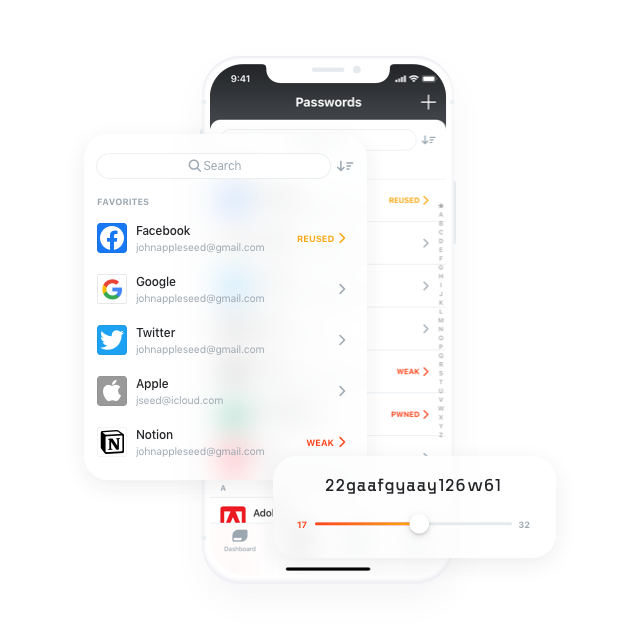 ---
HackenAI two factor authentication enables users add online accounts to the application to generate one time passwords. It works just as the Google authenticator to securely generate authentication codes for the users' accounts.
COMPROMISED ACCOUNT MONITORING
---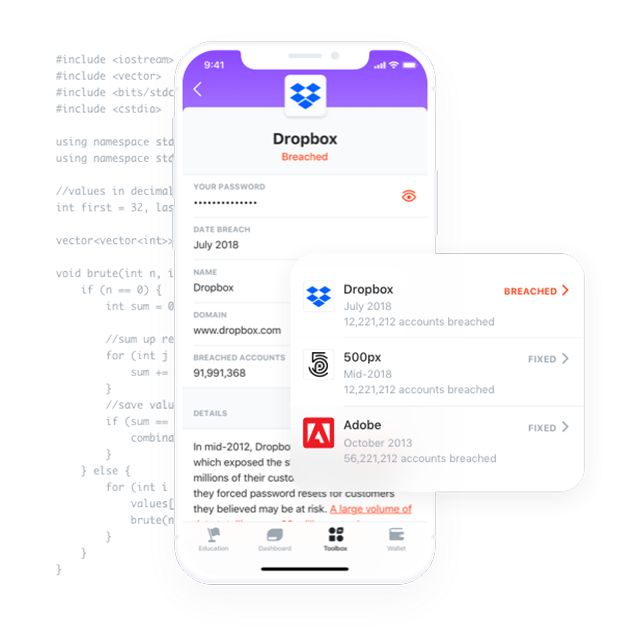 ---
HackenAI enables continous monitoring of accounts that have been compromised. This enables efficient tracking of compromised accounts data. The data is checked by the date of compromise and date of password change. When checking, if the date the password was changed is unknown, the data is considered to be compromised and the user is alerted about it.
SECURE STORAGE
HackenAI has secure storage functionalities. Users' data such as notes, screenshots, private keys and other important data are saved securely as passwords.
VPN SERVICE
HackenAI would have a secure premium VPN service for paid subscribers. It will provide a secure encrypted pathway to transmit data. Additionally, the VPN would also be enabled so as to protect users from unnecessary advertisements and snoopers.
NON CUSTODIAL CRYPTO WALLET
---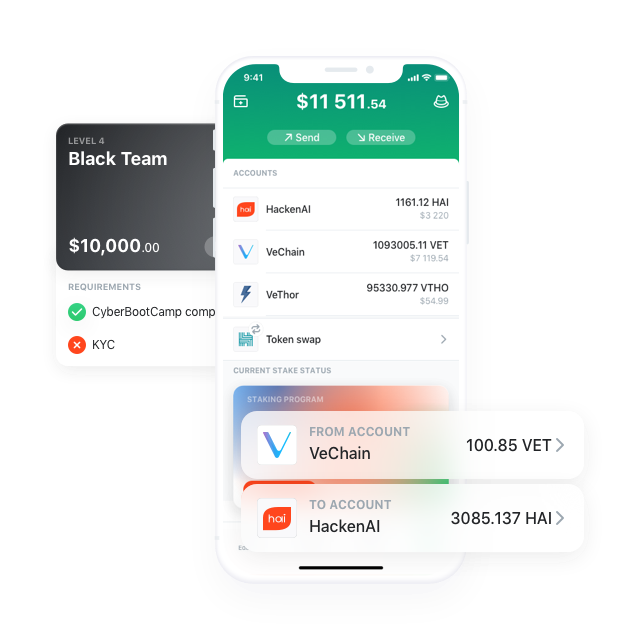 ---
This will be a multi-network crypto wallet capable of supporting a wide number of cryptocurrencies on different blockchains.
DIGITAL ASSETS VIEWER
HackenAI would have a digital assets tracker that would enable users connect all their exchange accounts and input all assets data so as to track and monitor performance of their crypto assets and perform numerous trading activities without having to use different exchanges.
CRYPTO EXCHANGE RANKINGS(CER)
The crypto exchange rankings module is a feature in HackenAI that enables users check up to date credible information on all crypto exchanges.
---
HAI
---
HAI would be the utility token used to power activities performed on the HackenAI platform. The ecosystem currency. It is a VIP180 token minted on the VeChainThor Blockchain. Payments for services on the HackenAI platform would be done with the HAI token.
WAYS TO GET HAI.
Educational mining (Passing CyberBootCamp)
Earn at Hackenproof bug bounty platform
Swap HKN tokens
Referral bonus scheme
Buy at an exchange
---
To get more information on HackenAI.
Visit :
---
Bitcointalk Username : Etepo74
Telegram Username: @ubongj
Bitcointalk URL : URL
Bitcointalk POA for Hacken : POA LINK