Life is Like a Box of Chocolates!
'Life is Like a Box of Chocolates!'
This well known quote spoken by Forrest Gump is the theme for this post. His full quote reads, "My Mamma always said, 'Life is like a box of chocolates. You never know what you're going to get.'
Well, only if you are given a brand of chocolates you're unfamiliar with because I'm married to a chocoholic and he knows EXACTLY what is in his favourite box of chocolates. I'd even go as far as saying he could probably pick out each individual chocolate blind folded and tell you which flavour it was. (lol)
The ex-chocolate box you see here has been recycled and I'd like to show you the process I took whilst turning it into a useful and serviceable container.
When I set out to decorate an empty box of chocolates, I felt just like Forrest Gump. I had no idea how it would turn out. …….and that is always a challenge. All I knew, was that whatever I produced it would certainly be different and I think you will agree with me that it is unique.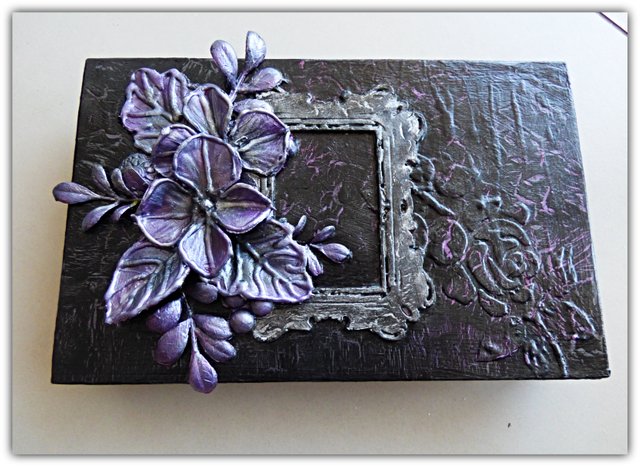 As with my recycled bottle, (in a former post) I gave my chocolate box two coats of gesso so that anything I added to it after that would adhere well to it.
If you'd like to view that DIY blog, Click Here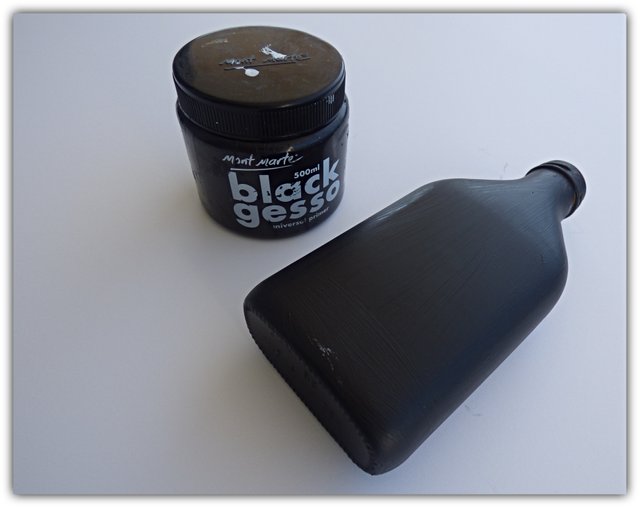 I stuck on some embellishments after applying some textured paste through a floral stencil. I used my glue gun to draw outlines on some artificial flowers and leaves to give them strength and texture.
I found a mini chipboard photo frame and arranged the small bouquet to the left of that. Then everything got another coat of black gesso. You can see a few unpainted domes prior to being painted.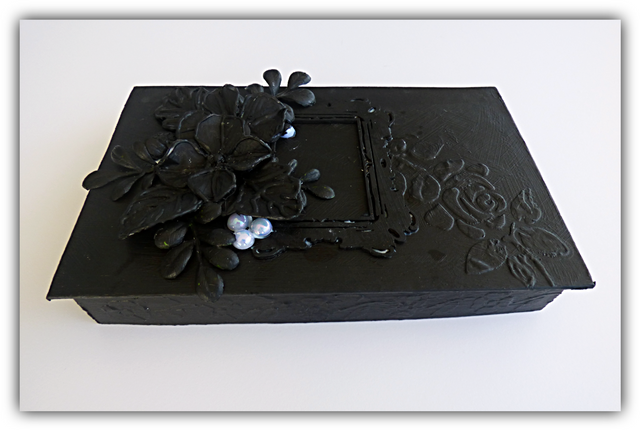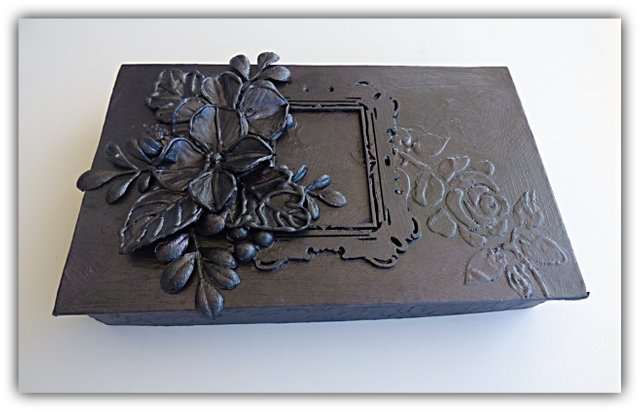 I chose a purple paint as I didn't want it to be overly bright.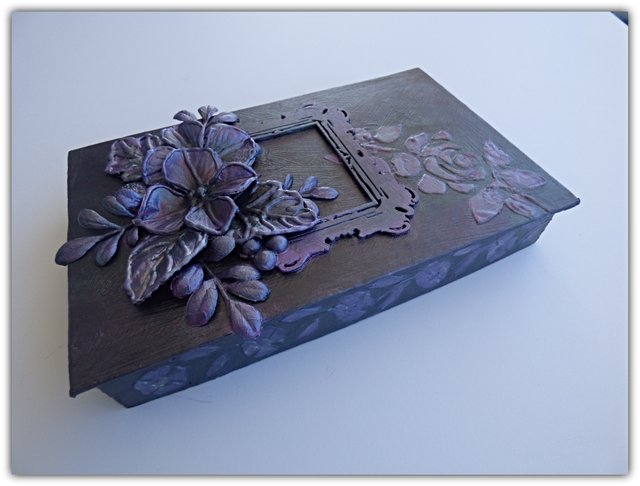 It was still a bit dark, so I applied silver paint to provide highlights and depth.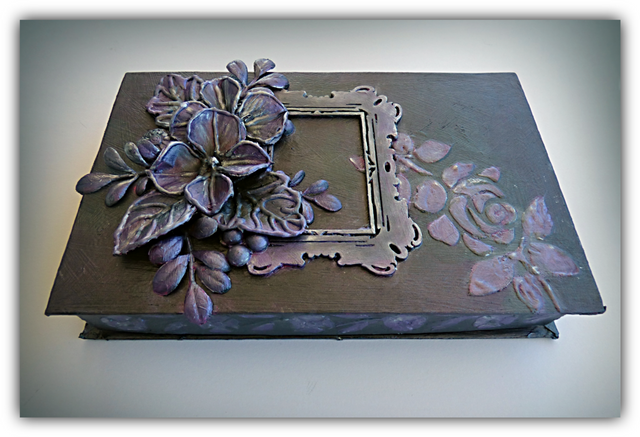 Here is a close up of the decoration on the top of the lid. Why don't you give it a go? It's a great excuse to go out and buy a delicious box of chocolates...…..and you wouldn't want to paint it with chocolates still inside would you?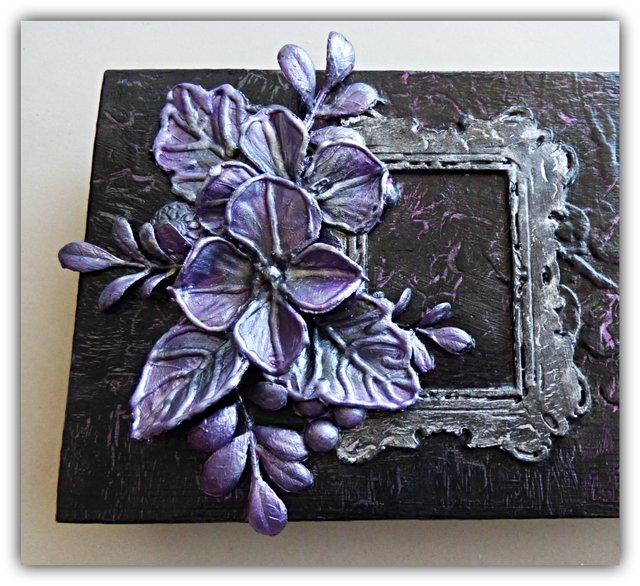 THANK YOU FOR VIEWING. HAVE A GREAT DAY.