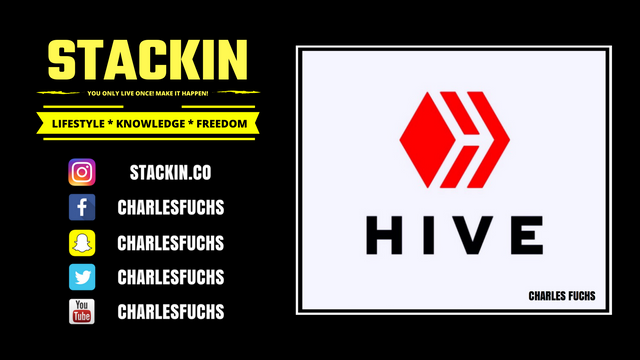 Well it finally happened, after a few weeks trying to negotiate with Justin Sun's Hostile take over of the Steem Blockchain with no comprise in sight... a HARDFORK was born. 🍴
Regardless who is right or wrong in this situation. It doesn't matter anymore. People will be able to choose to participate with Steem or Hive... better yet, both Blockchains now. 💁‍♂️
If you don't know what's been going on... You can read more about the HIVE Blockchain Announcement Here...
In my opinion, if people want the "Hive Blockchain" to become successful, huge behavior changes must be made later down the road.
If the witnesses and whales behave the same way like they did on the Steem Blockchain for years (circle jerkin', supporting only their friends etc... etc... the community will leave like the way they did Steem throughout the years. 🤷‍♂️
However thats a different story we can deal with down the road...
In the meantime, get ready for the HARDFORK and the rise of a new Blockchain called HIVE!!
What are your thoughts? Are you in... or are you out? My game plan is to use both blockchains... and let the best one win!!
Keep on STACKIN! 😎
~ Charles Fuchs
For those who's interested in following my "Content" and "Daily" Posts... you can just follow me @stackin to get my updates.
You Can Follow Me Here:
➡️ UpTrennd: https://uptrennd.stackin.co
➡️ Facebook: https://facebook.stackin.co
➡️ Twitter: https://twitter.stackin.co
➡️ Instagram: https://instagram.stackin.co
➡️ Steem: https://steem.stackin.co
---
PI NETWORK: Pi is a new digital currency you can mine on your mobile phone for free without draining the battery or using data. Use The Referral Code: ( stackin ) to be on my personal team.
---
Crypto.com: Get The World's First ELITE Cryptocurrency MCO Debit Card and we both get $50! NOTE: You must stake 50 MCO to get the $50 + 2% cashback on all purchases. Must use Ref code: ( mqanqykcym )
---