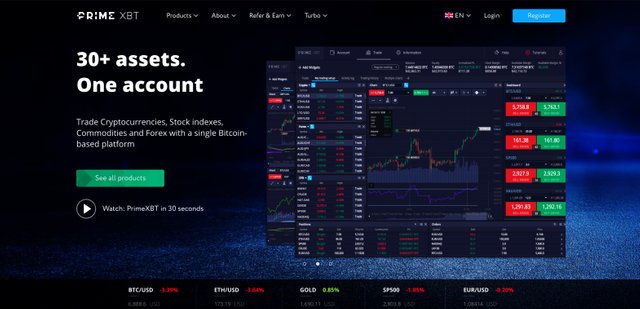 If you haven't heard the news as of yet, Oil Futures dropped to a whopping -$40 per barrel in the markets today. Yes, that isn't a typo, its a minus forty bucks!
With the Economy all going straight down the shitter in the recent weeks with the pandemic, Unemployment, Stocks, etc... etc... the Future does not look so good.
We are straight going into a recession and a high possibility of a depression that can last for years. I'm no way negative, just starting real facts and numbers.
However, with all the bad news, I'm still very optimistic! In the next couple of months or years, people will be able to buy tons of these assets on the cheap.
The best thing one can do right now is just to prepare themselves for the worse.
How does one prepare themselves?
Pretty simple, with everything going to shit... many people must use this time to start saving cash and start learning new skills such as trading, investing, real estate, or anything that one can see that will have huge value when we do recover from this turmoil years from now.
I'm planning to start investing into some of these assets on the HUGE DIPS and on things that believe will have huge gainzzzz in 2021 such as oil, precious metals and cryptos.
I have no plan to do anything as of now because the volatility is pretty insane and I can see more massive losses in 2020.
If you are interested in trading these assets like oil, gold, silver and cryptocurrencies... I've been trading on PRIME XBT. So far, so good!
The cool thing is that one can create an account for FREE with no KYC at all.
So if you are planning to get some major Gainz in these assets in 2021, I would recommend to Open a PRIME XBT Account For Free Right Here.
Keep on STACKIN! 😎
~ Charles Fuchs
For those who's interested in following my "Content" and "Daily" Posts... you can just follow me @stackin to get my updates.
You Can Follow Me Here:
➡️ UpTrennd: https://uptrennd.stackin.co
➡️ Facebook: https://facebook.stackin.co
➡️ Twitter: https://twitter.stackin.co
➡️ Instagram: https://instagram.stackin.co
➡️ Hive: https://hive.stackin.co
---
PI NETWORK: Pi is a new digital currency you can mine on your mobile phone for free without draining the battery or using data. Use The Referral Code: ( stackin ) to be on my personal team.
---
WEBULL: A stock trading mobile app that offers a commission-free trading platform. Get 2 Free Stocks (Value $12 - $1400 Each) for just opening a Free Account!
---
Crypto.com: Get The World's First ELITE Cryptocurrency MCO Debit Card and we both get $50! NOTE: You must stake 50 MCO to get the $50 + 2% cashback on all purchases. Must use Ref code: ( mqanqykcym )
---