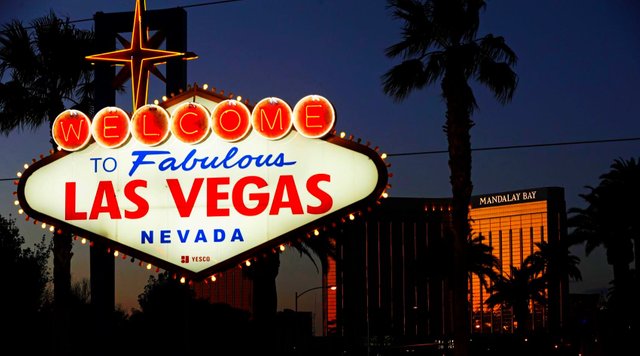 Some crazy news just came out in the last few hours... they decided to close down the whole state of Nevada which included Las Vegas for a MONTH! 🤷‍♂️
This isn't just all about the casinos... almost everything that is a nonessential businesses will also close.... Holy Shit! 🙇
Ni Haircuts, No gyms, No Movies, No fun shit at all... probably only food stores will remain open. 🤦
This is freaking crazy, you know how many people are going to be out of work? Mostly Everyone!
Information is coming out that most people won't be coming back due to the future slowdown. OUCH! Unemployment in Vegas probably shot up to 30% in one day!
I'm thinking that we are about to head into one of the biggest depressions in the last 100 years.
In my opinion, it won't start right away with all the "Money" printing worldwide (propping up the fake stock market) but will start sometime next year in late 2021 and beyond.
This crisis isn't including the... 1 Trillion Dollar Consumer debt! What about the 4 trillion Corporate debt? What about over priced housing market? What about 1.5 trillion Student loan? What about the 1 trillion dollar auto loan debt? What about the 100 Trillion "unfunded liabilities like pensions and social security.
Get prepared guys, it's going to be a very tuff decade for all of us in the next few years. 📆
I'm not here to scare people, just getting the info out to the masses. Be sure to stay positive and do the best that you can!
Keep on STACKIN! 😎
~ Charles Fuchs
For those who's interested in following my "Content" and "Daily" Posts... you can just follow me @stackin to get my updates.
You Can Follow Me Here:
➡️ UpTrennd: https://uptrennd.stackin.co
➡️ Facebook: https://facebook.stackin.co
➡️ Twitter: https://twitter.stackin.co
➡️ Instagram: https://instagram.stackin.co
➡️ Steem: https://steem.stackin.co
---
PI NETWORK: Pi is a new digital currency you can mine on your mobile phone for free without draining the battery or using data. Use The Referral Code: ( stackin ) to be on my personal team.
---
Crypto.com: Get The World's First ELITE Cryptocurrency MCO Debit Card and we both get $50! NOTE: You must stake 50 MCO to get the $50 + 2% cashback on all purchases. Must use Ref code: ( mqanqykcym )
---