❇️ BITCOIN: THE FOMO IS BACK BABY!! $9000! 🚀 🌝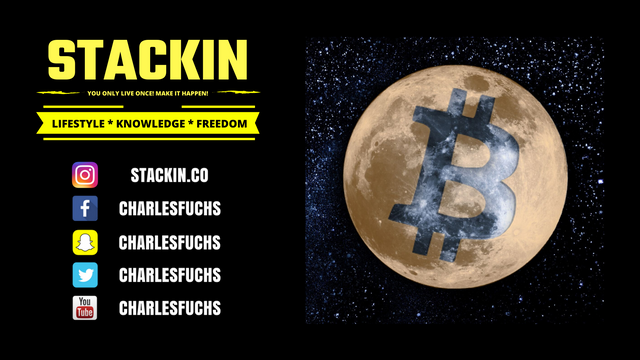 What a day for Bitcoin and Cryptocurrencies around the world! Just within 45 days, we have seen massive gains for Bitcoin up 120%!! 📊
Like I stated many times before (For 3 years HAHA), I believe the "Major" Bitcoin and Cryptocurrencies "Bull Run" will happen in 2021! 📈
I'm not a financial advisor but my opinion in the short term (1-3 Months) is very bullish for Bitcoin. We can see targets of 10k,11k, or even 12k before the "final crash" going into next year.
In a few months, I can see Bitcoin retracing 50%-80% from whatever highs it hits in the short term. 12k back to 2k-6k Bitcoin is what I'm looking at. 👀
Why would I say that? It's basic psychology. 💁‍♂️
With the state of the economy and the "fakedemic" that we are experiencing right now... we will see lots of continued bad news (debt, bankruptcies, foreclosures, unemployment, falling revenue of all businesses etc...) in the next 3-12 months causing more fear and panic in the world.
AKA Huge Deflation then into Inflation!
With that being said... YES, I'm very "Bullish" for Bitcoin but be sure to buy start buying all the "Big" dips this year ($1k-$6k).
Should you buy now? Who knows?
It depends on your current situation but it will not matter what price you buy Bitcoin right now because if you have a 5-10 year plan... you are going to be ok. 📆
What do you guys think? 🤷‍♂️
Am I just a moron and Bitcoin will go to $100K in 2020 like all the "Moon Boys" been saying for the last 3 years. 😅
Only time will tell and Keep on STACKIN! 😎
~ Charles Fuchs
For those who's interested in following my "Content" and "Daily" Posts... you can just follow me @stackin to get my updates.
You Can Follow Me Here:
➡️ UpTrennd: https://uptrennd.stackin.co
➡️ Facebook: https://facebook.stackin.co
➡️ Twitter: https://twitter.stackin.co
➡️ Instagram: https://instagram.stackin.co
➡️ Hive: https://hive.stackin.co
---
PI NETWORK: Pi is a new digital currency you can mine on your mobile phone for free without draining the battery or using data. Use The Referral Code: ( stackin ) to be on my personal team.
---
WEBULL: A stock trading mobile app that offers a commission-free trading platform. Get 2 Free Stocks (Value $12 - $1400 Each) for just opening a Free Account!
---
Crypto.com: Get The World's First ELITE Cryptocurrency MCO Debit Card and we both get $50! NOTE: You must stake 50 MCO to get the $50 + 2% cashback on all purchases. Must use Ref code: ( mqanqykcym )
---