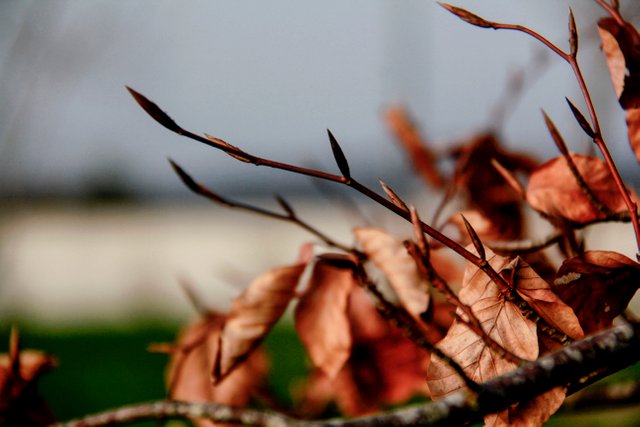 Cuando es invierno algunos árboles pierden todas sus hojas, otros se conservan verdes durante toda la estación y otros, se visten de un tono ocre y al soplar el viento, poco a poco caen, cubriéndolo todo con ellas.
[En]When it is winter, some trees lose all their leaves, others remain green throughout the season and others are dressed in a shade of ochre and when the wind blows, they gradually fall, covering everything with them.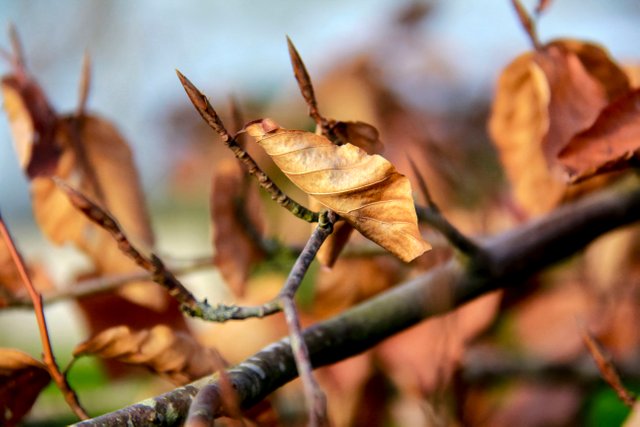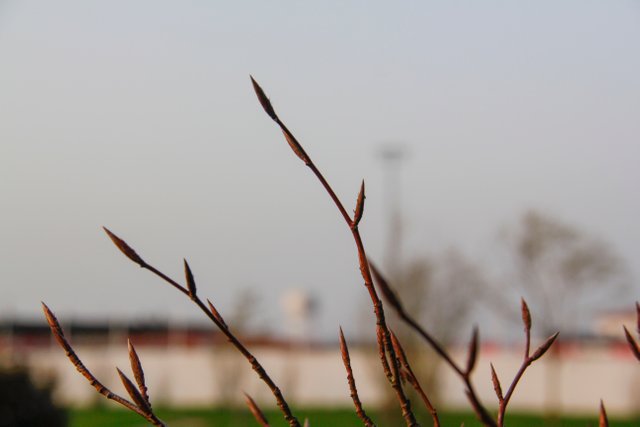 Las imágenes de ellas, ya sean verdes o marchitas, son sencillamente preciosas, he aprendido que en los pequeños detalles podemos crear nuevas perspectivas, y mostrar aquello que a nuestros ojos son imperceptibles.
[En]The images of them, whether green or withered, are simply beautiful. I have learned that in small details we can create new perspectives, and show what is imperceptible to our eyes.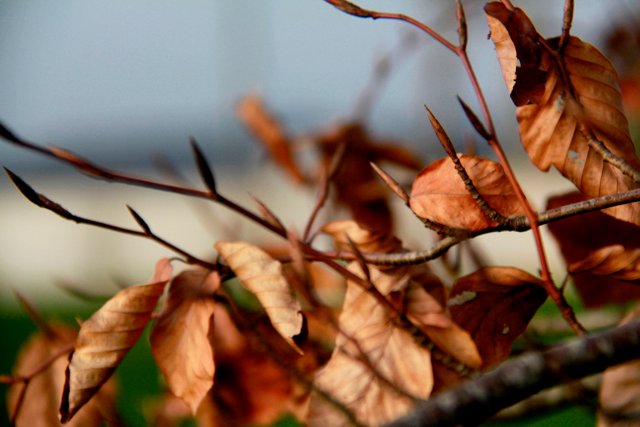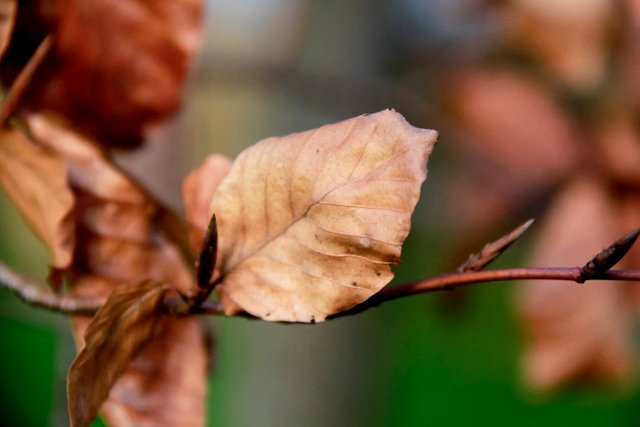 Las fotografías muestran, cómo aún marchitas estas hojas se encuentran aferradas a su árbol y que a su vez crecen pequeños retoños que sustituirán aquellas que poco a poco caerán hasta dejarlo sin vestimenta.
[En]The photographs show how these withered leaves are still clinging to their tree and that small shoots grow to replace those that will gradually fall off and leave the tree unclothed.
Taken by me with a Camera Canon EOS Rebel T2i. © All Rights Reserved
Coimbra, Portugal.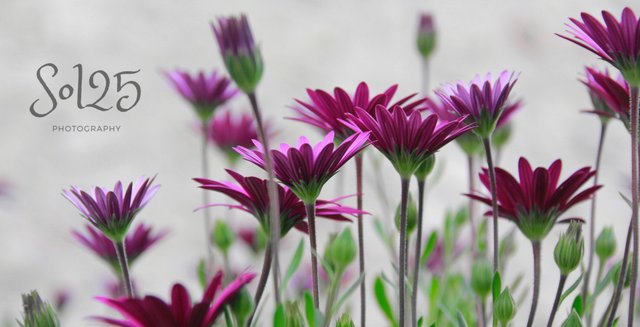 All photographs are my property, I like to share them as well as my experiences.