I had made healthy puntius fish curry recipe
People eat this types of little fish as the patient's food. This little fish control high blood pressure . It helps to keep heart . This fishes protect us our liver . This fishes are source of protein .This protein helps to heal wounds.. Besides this fishes are source of calcium . If we can eat this fish , we can keep to good our face . This fishes increase our face brightness . This fishes increase our memory power and eyesight . Anyone want to reduce his weight , you can eat this fish . In a word this fish protect us against different kinds of disease . This little fish contain vitamin A. This fish prevents us against night blindness disease . In a word the importance of little fish is endless for our good heath.
Ingredients
Puntius fish
Sweet pumpkin branch's
Potatoes
Water (like needed)
Green chilli 8 pieces
Tumeric Powder
Garlic paste
Red chilli powder
Cumin powder
Onion paste
Salt.
Mustard oil
Garam Masala paste
At first I had cleaned Puntius fish .After that I had washed fish with water . After sometimes I had cut fish . Finally I had taken preparation for making this recipe . I mix tumeric and salt in puntius fish .
When Mustard is hot in Pan, I leave Mixing Pontius fish in the pan. Thus I will fry Puntius fish . I had removed sweet pumpkin branch's shells. I had boiled potatoes and pumpkin sweet brannchs with water like needed . I boil curry . On the whole I take down the whole curry . After that I blend some materials with hot oil.Such as Onion ,Garlic ,Tumeric Powder ,Red chilli powder, Cumin powder Onion paste, Garam masala powder etc.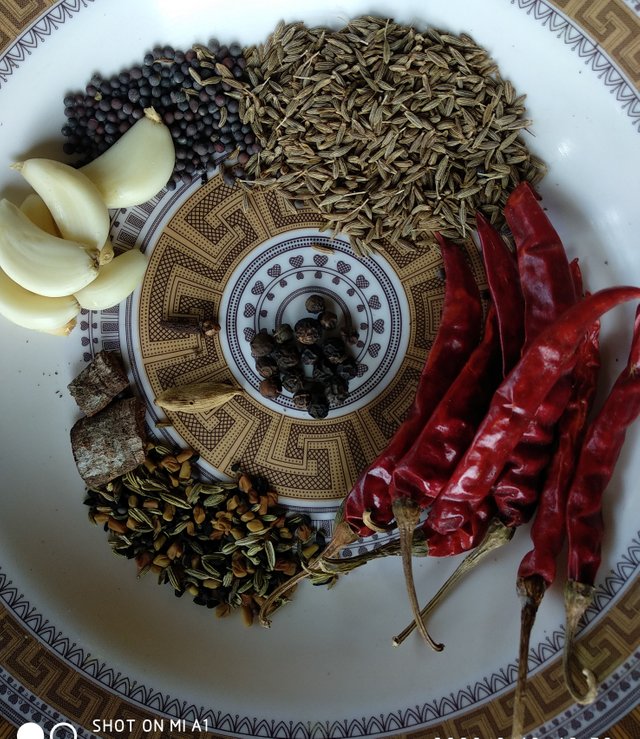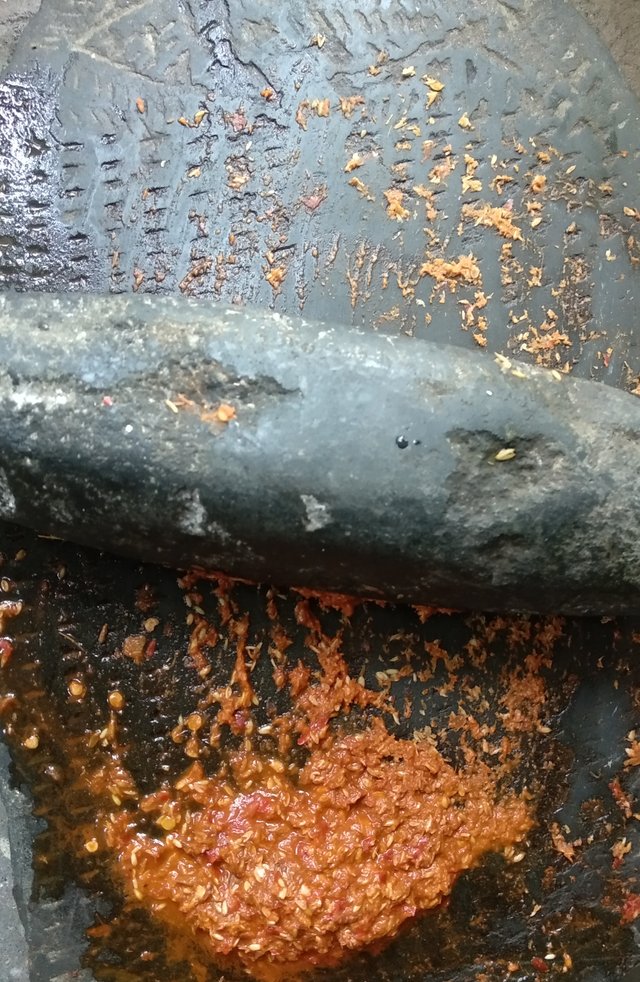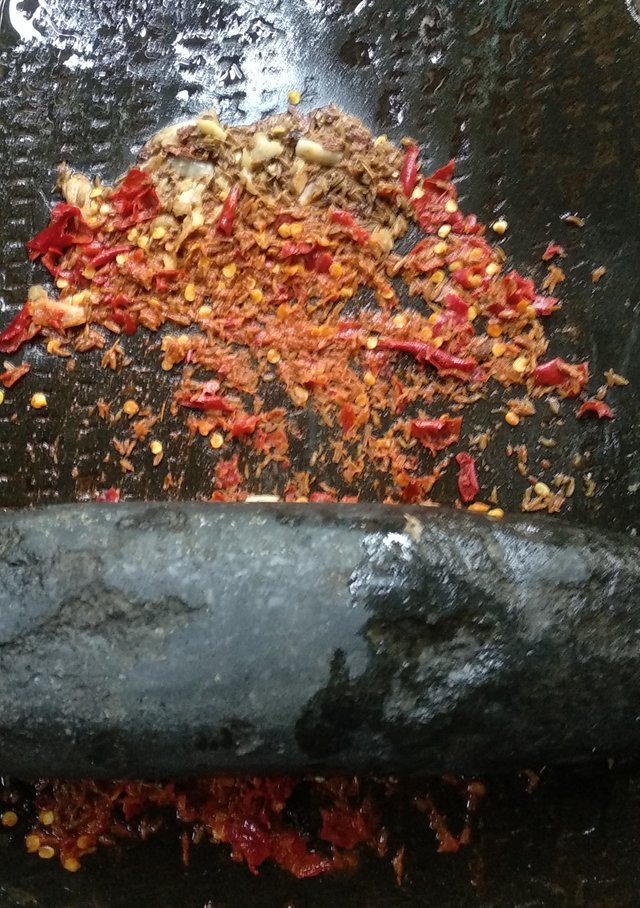 Finally I leave mingle hot oil in the pan. I bloom full curry . In such way I made Puntius fish curry . After cooking My family had eaten this recipe . Really It was delicious food. You can try this recipe .Infact it is homemade and easy recipe
Phone camera : Mi A1
Capture by @simaroy
Regards @simaroy