My Last 3 Course Meal
Delectability, lusciousness, decadence, deliciousness, and tastiness... these to me are synonymous with "last meals". After all, the last meal is a person's final chance to enjoy real food.
Thier Last Meals
These three famous people of a long time ago and what they ate on their last meal.
Abraham Lincoln

Back in 1865, President of the United States, Abraham Lincoln, had a last meal before heading to the theatre where he was fatally attacked. Lincoln had it good before he died, though. He indulged in a big ol' presidential lunch of mock turtle soup, roast Virginia fowl with chestnut stuffing, baked yams, and cauliflower with cheese.




Elvis Presley

In August of 1977, the king and rock and roll woke up in the night with indigestion. He headed into the bathroom to relieved himself but, instead, died of a fatal heart attack right on the toilet. That night, though, Presley had a last meal — and it was pretty decadent. It included four scoops of ice cream as well as chocolate cookies. This is a man who enjoyed bacon, peanut butter, and banana sandwiches, for goodness sakes!




Julia Childs

As it turns out, Julia Child ate a bowl of French onion soup. In fact, the multi-talented woman was credited with bringing French food to the American masses. So it's no surprise she ate French onion before she died in the hospital due in 2004 from kidney failure. She was 91 at the time of her passing.
Source: SoYummy.com
---
My Last Meal
SASHIMI, of course!
Sashimi refers to savoring an ingredient on its own (more that just seafood).
Sashimi is a classic Japanese dish of raw fish, sliced into bite-sized pieces eaten with a condiment such as soy sauce and wasabi horseradish.
The umami of seafood is the best in the freshest fish for sashimi.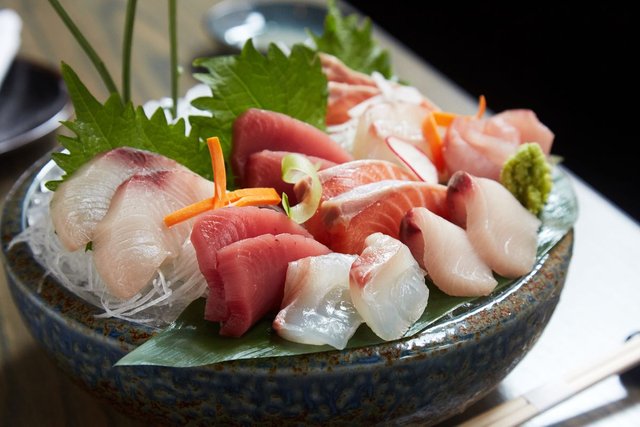 Wokuni Sashimi
My favorites are Tuna, White Tuna, Salmon, Striped Bass, Yellow Tail, and Mackarel.


For the second course,
Give me a SMOKED BEEK BRISKET!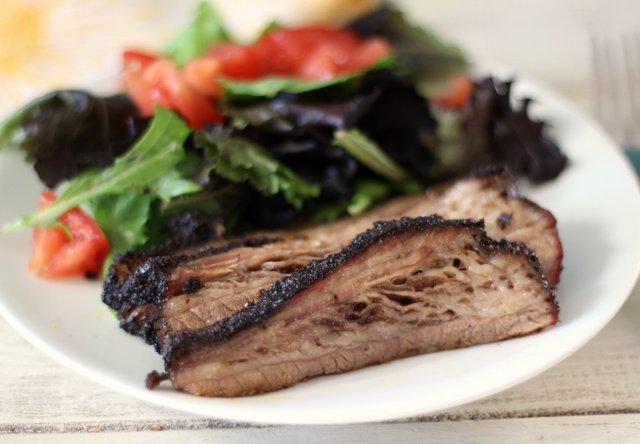 Smoked Beef Brisket
It will be done to perfection, just the way it should be!
Beef brisket, ribs and pork shoulder are the royal family big three when it comes to classic barbeque dishes. Beef Brisket is certainly the king of them all.
Properly prepared and smoked beef brisket tastes amazing. You do not need to add much seasoning to improve on the already fantastic flavor... freshly cracked black pepper, high-quality medium-grain sea salt and some garlic powder! Then... smoke it for hours!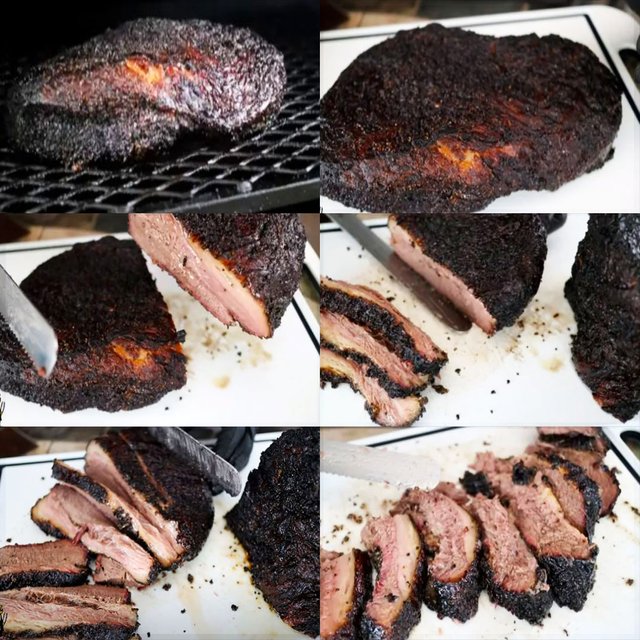 TheDwangfathasBBQ
It is simple, very tender, and perfect!
And then,
I'll have a Three Layer DARK CHOCOLATE CAKE in Dark Chocolate Ganache, please!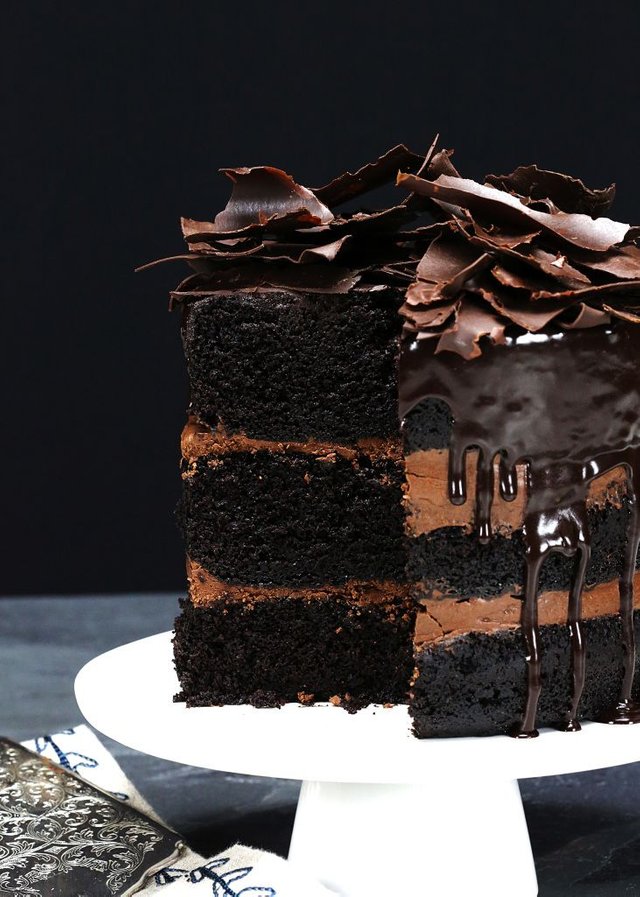 Chocolate Cake
I will have the most amazing chocolate cake....chocolatey perfection, with dark chocolate ganache. This cake is moist and has the perfect crumb. It is INSANELY delicious!
And we're not sure about you, but to me, the Sashimi, Smoked Beef Brisket, and the Dark Chocolate Cake in Chocolate Ganache sound better than a burger and coffee.
😍#ilikeitalot!😍
---
Best Regards,
---
All photos, gif, and video were taken by me with my iPhone6.
Thank you for stopping by to view this article.
I post an article daily, and I hope to see you again soon!
Hugs and Kisses 🥰🌺🤙!!!!
This original article of @silversaver888 was first published here.