Cookie recipe - Chocolate chip cookies with almond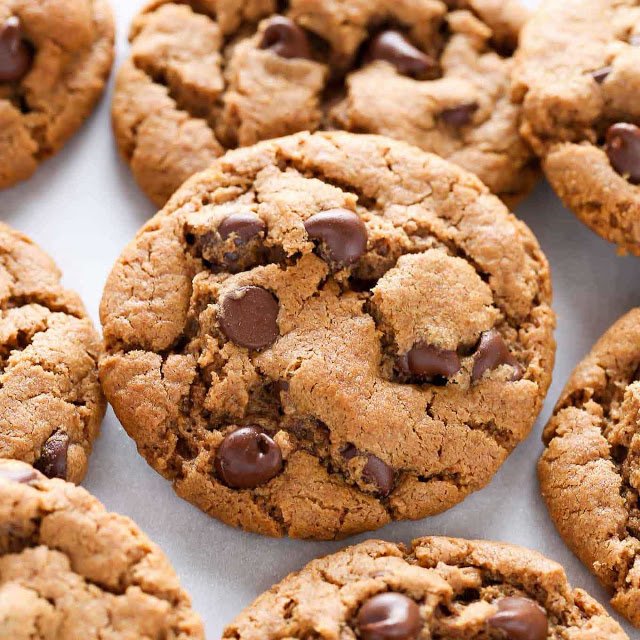 Hello readers,
Today I'm going to share with you a cookie recipe, one of my readers from New Zealand requested for the same. So my dear friend here is the recipe of "Chocolate chip cookie with Almond". Hope you all like it. Please share your comments and view.
Serving 36 cookies
Equipment:
Measuring spoon

Measuring cups

Kitchen Aid mixer

Baking sheet
Ingredients:
Salted butter (softened) - 1 cup

White granulated sugar- 1 cup

Light brown sugar -1 cup

Pure vanilla extract -1 tea spoon

Large egg- 2

All purpose flour -3 cups

Baking soda -1 tea spoon

Baking powder- 1/2 tea spoon

Sea salt -1 tea spoon

Chocolate chips - 2 cups

Crushed almonds - 1 cup
Preparation:
Preheat oven to 375 degree Fahrenheit. Line a baking pan with parchment paper and set aside.

Take a separate bowl, mix flour, baking soda, salt, baking powder set aside.

Take other bowl and mix butter and sugars until they became creamy.

Beat in eggs and vanilla until fluffy.

Mix dry ingredients until they all are combined very well.

Add chocolate chips and mix well.

Place 2 table spoon (or cookie scoop) dough (depending on how large you like your cookies) and place them evenly your prepared cookie sheets.

Spread crushed almonds top of the cookie.

Bake in preheated oven for approximately 8 to 10 minutes.Take them out when they turn brown.

Let the cookies in baking pan for 2 minutes before removing.

Now it's ready to eat. Enjoy your cookies.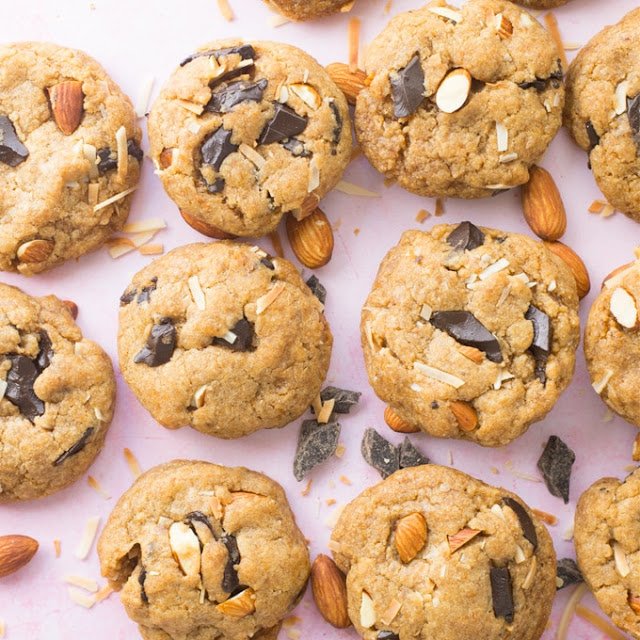 N.B. This article was also published on my personal blog : https://sduttaskitchen.blogspot.com/

** Source of images used in this article : web