Travelogue S27 - Tirthan Final - The valley of waterfalls, lakes & quaint homestays.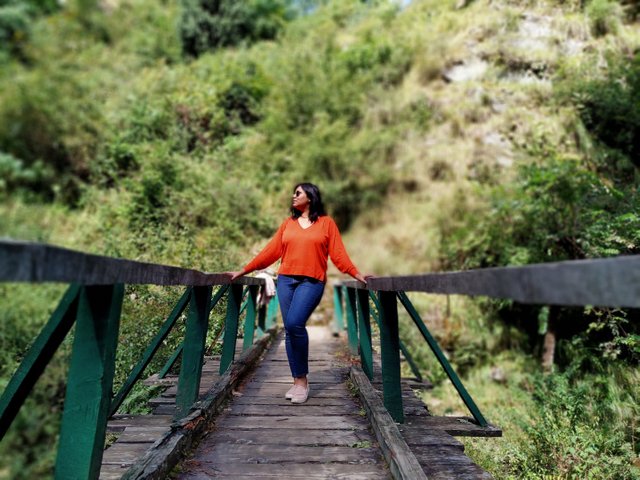 Tirthan Valley is known for its waterfalls, both known and hidden ones. Waterfalls are not always perineal. They sometimes happen for a certain duration during the year and then go dry until it restarts same season next year. In my experience, waterfalls in India become popular and find themselves on tourist maps if two conditions are met. First they must be perineal, which is operative throughout the year. Secondly they must have enough space and infrastructure to support tourism based commercial activity.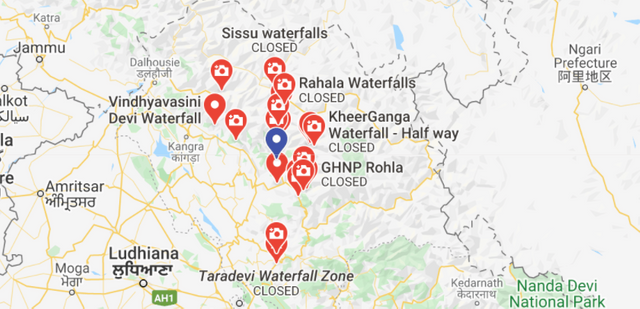 This part of Himalayas is strewn with waterfalls.If you are an offbeat traveller in the mountains of India. Its always a good idea to ask locals, if they know of any waterfalls that not mentioned in the tourist maps. Chances are they will lead you to a little known falls in the jungles which may or may not be seasonal. I have had this experience many times in different locations across India. However ask a rustic local, you know the kind who go into the forest and are into farming. Do NOT ask any polished locals involved in the tourism business. They are likely to dissuade you against a trip that they can't make money off.
During our stay in Tirthan we managed to checkout a few of them.We were staying in a place called Goshaini. The first waterfall fits into the hidden category.
While its not exactly unknown in local circles, its not known to tourists,the locals don't really make an effort to inform people either. The waterfall is located in the forest. Thus its not very conducive to sell trinkets and set up food stalls.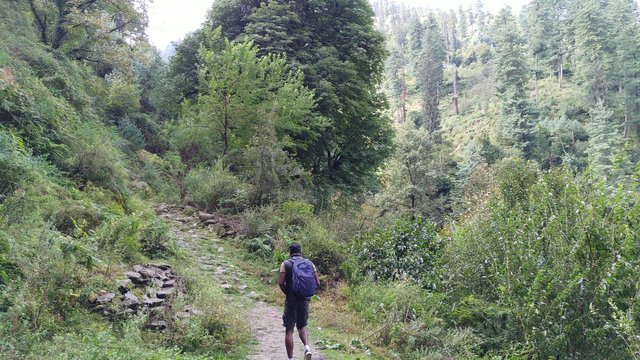 That's him leading the way into the jungle.
Only hardcore offbeat travellers like trekkers end up going there. So it's mostly empty. If you wanna go there it's best to go to "Goshaini" and ask local people for some waterfalls in the jungles nearby. They will likely guide you to more popular touristy ones. Show them the pics if needed. They will get it :)
We got a local guide with the help of the homestay chap. We set out with a local guide who took us into this place. One has to park the vehicle and it involves a bit of trek in the forest.
It helps to be in some sort of good shape if you plan to go on trips like this. The trek was uphill. It can be tiring but the excitement was palpitate.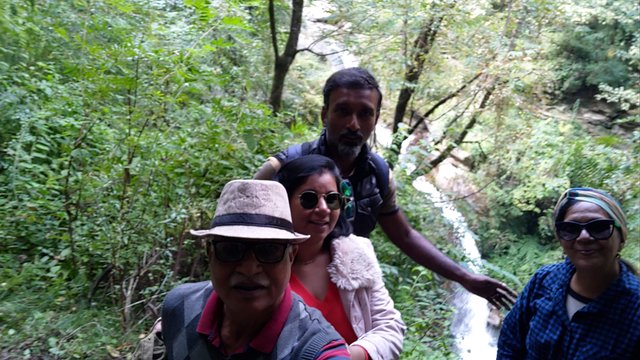 You can see the waterfall across the hill.
I was a bit disappointed initially when the guy showed us the waterfall from far. It was like looking at a water fall from across the hill. However Sajan promised to take me down to the where the water was and soon i was happy again ;)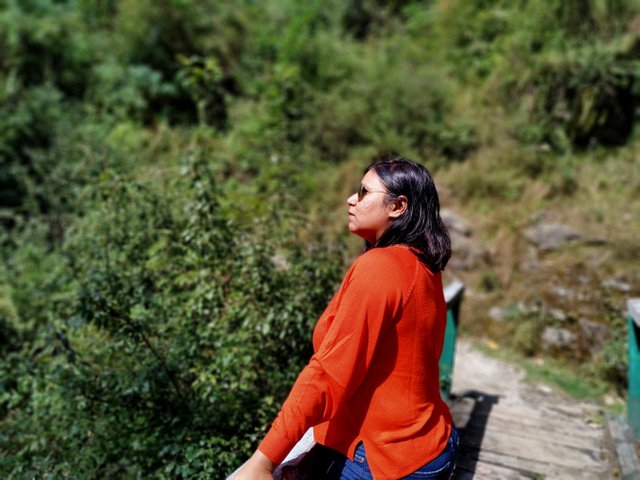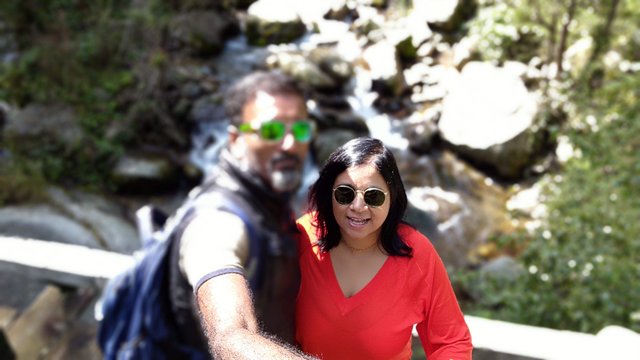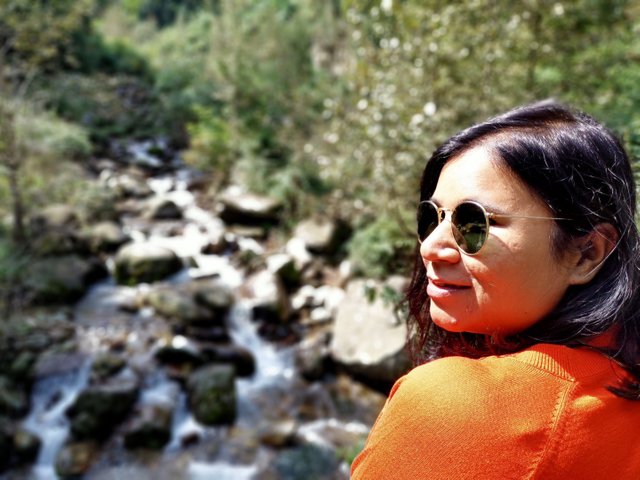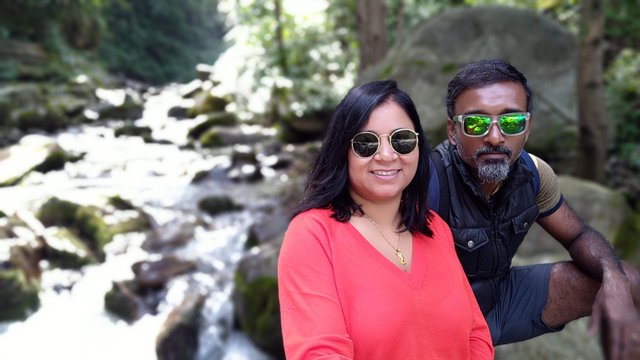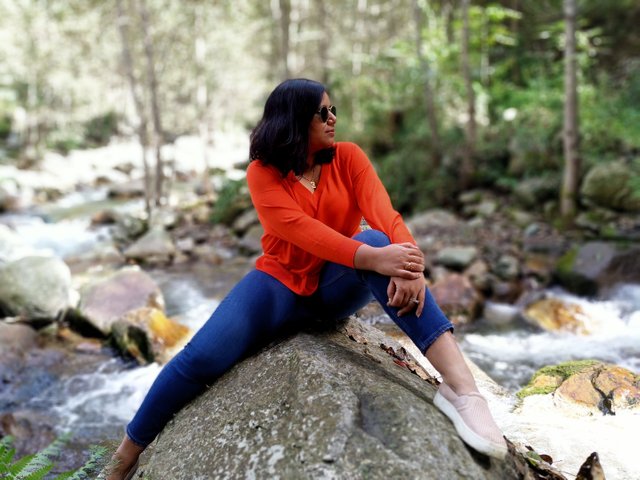 We took a slight detour and went down the hill. It was slippery but all of us made it down. We spent a good couple of hours there :)
Chhoie Waterfalls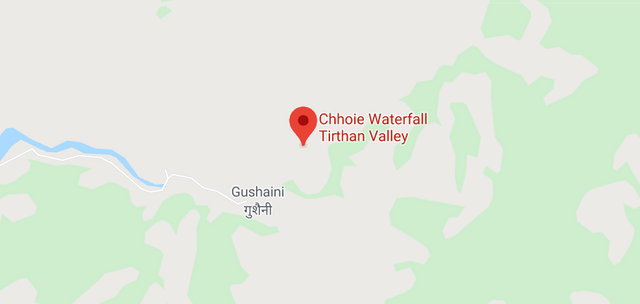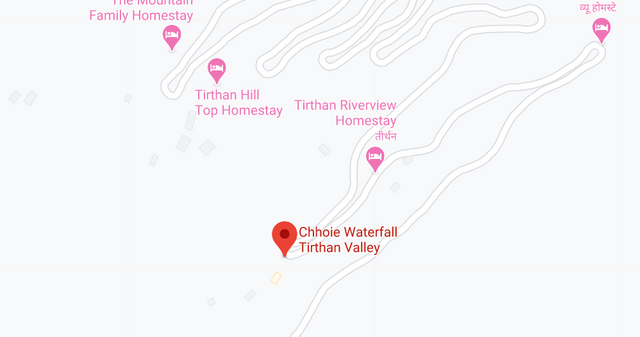 Next up we went to the more touristy and popular Chhoie Waterfalls. As expected it has proper pathways made with ropes for support. People can go and take a dip in the waterfall if they wish too. The water is 'cool' as opposed to 'cold'. It feels different. There is no entry fee for this place. You can just walk in.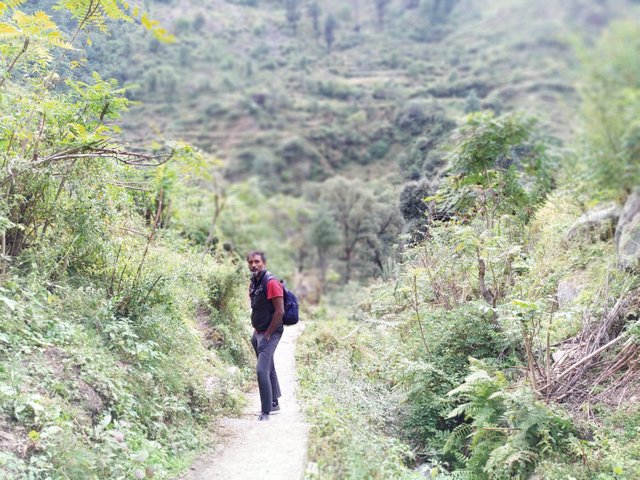 Its a bit of a trek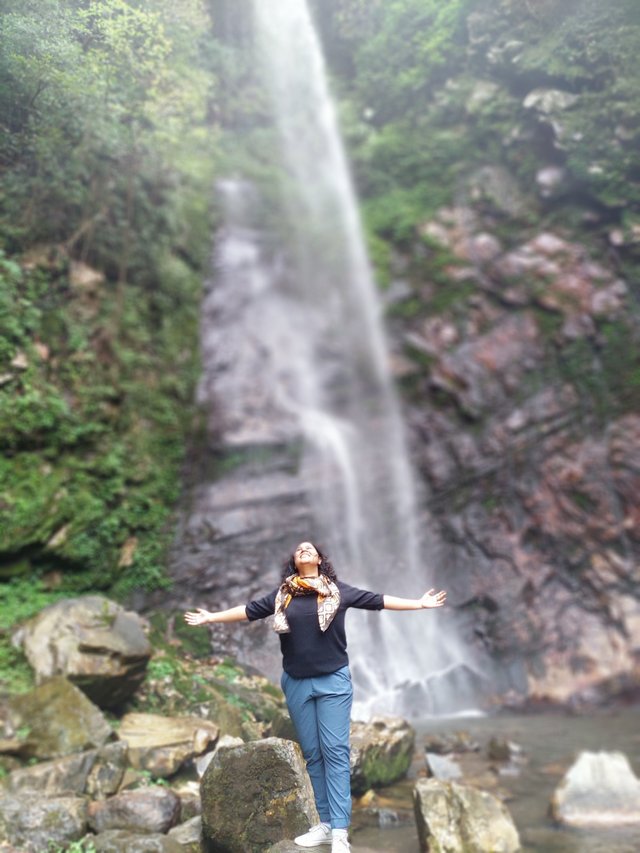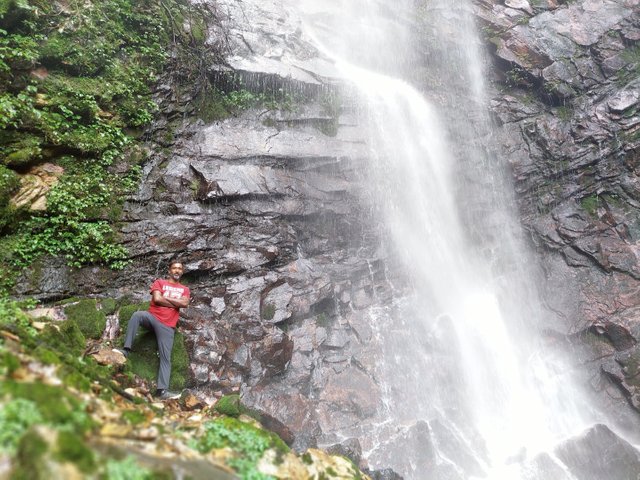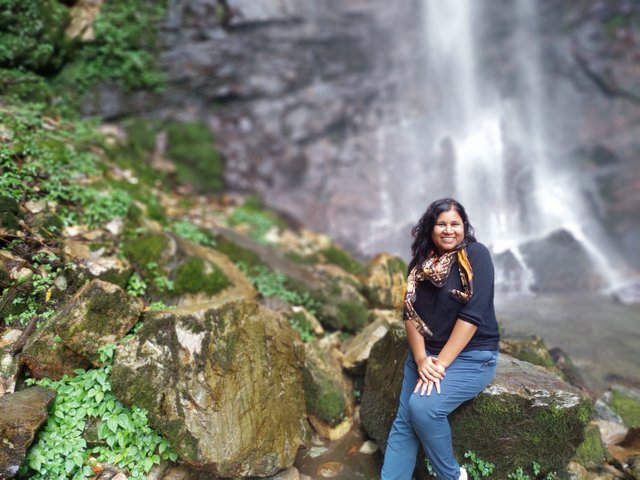 One again you have to park your vehicle and trek for 30-40 mins. Its a medium level trek. Your fitness will be tested. Hence it will be a good idea to carry water, snacks and be in trekking gear.The waterfall like many in India is considered a holy place hence it would not be a good idea to carry alcohol or contrabands to this place.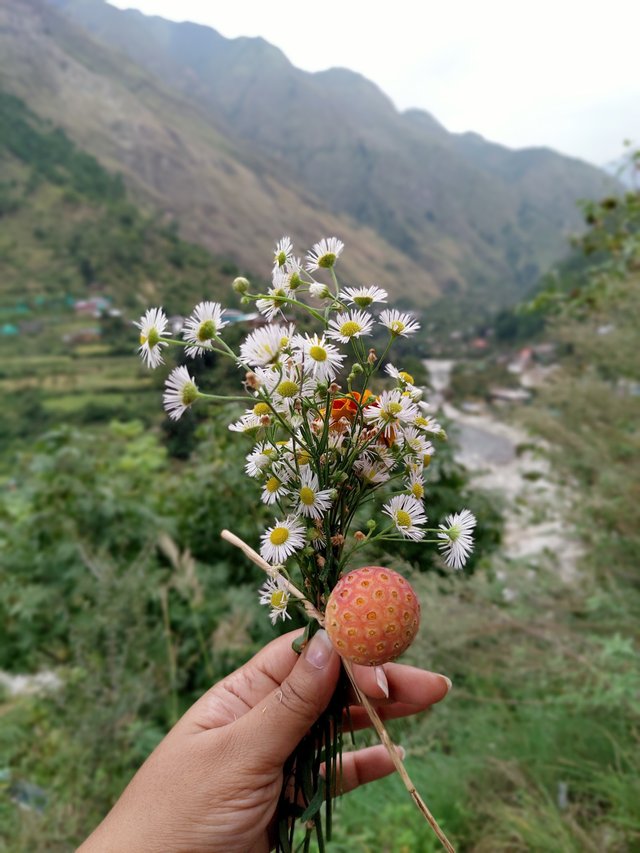 He got me a wild bouquet :)
The waterfall is located quite deep in the jungle, even though it may not feel that way owing to influx of tourists. The length of the trek should give you an idea as to how deep it goes into the forest . Needless to mention if one looks up, the view is stunning. The water-falls from a great height.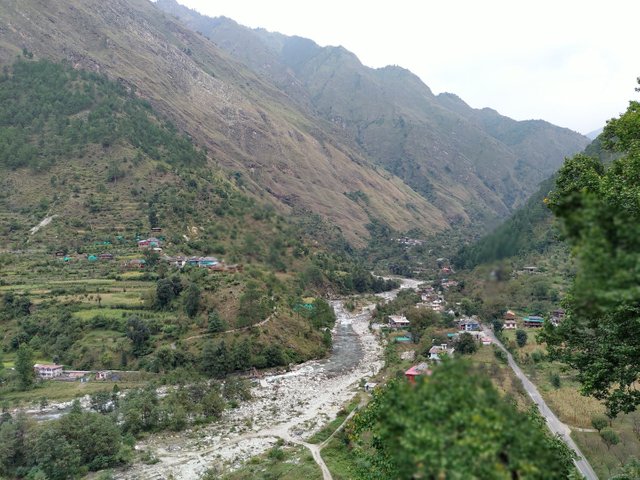 The view from top as we trek is stunning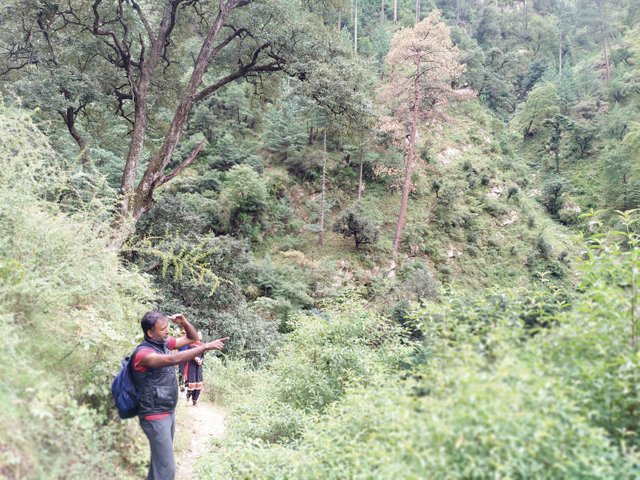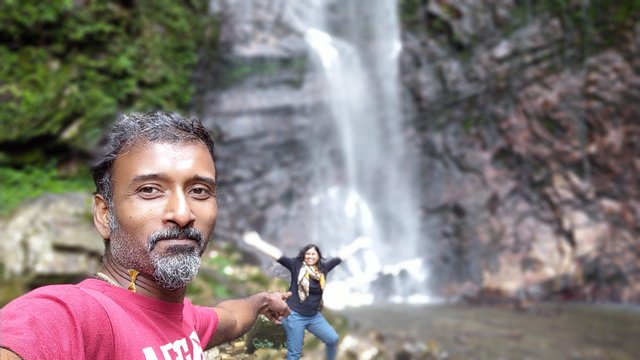 Some crazy woman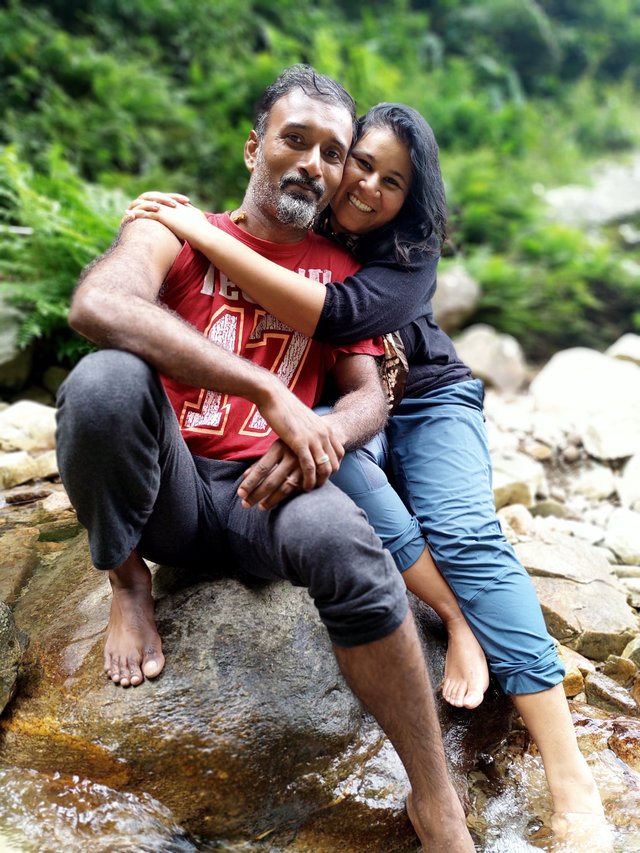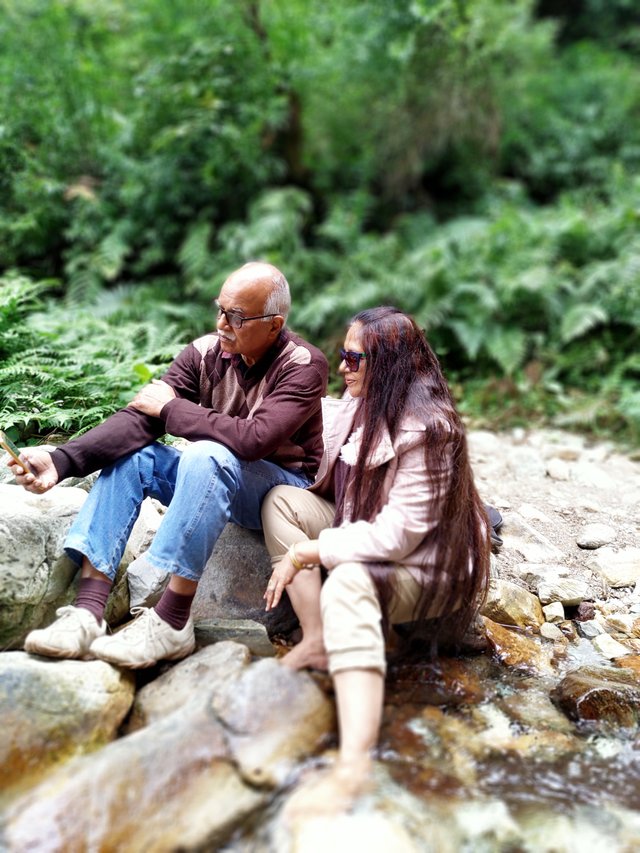 Dad and Mom
One can also spend time in the waterfall complex a few hundred meters downstream. There are rocks in the middle of the river. If you have happy feet and manage to get to those rocks you can chill on them for a couple of hours. Just looking at the deep green silent jungle all around you as the water drops from a height gave me the chills.
Do note - The place is part of the GHNP Eco-zone. Littering is considered a punishable offence in this zone.
Serolsar Lake
This is another very attractive place to go. You will need to drive down to Jalori Pass. The drive is extremely scenic. We stopped on the way many times to click pics.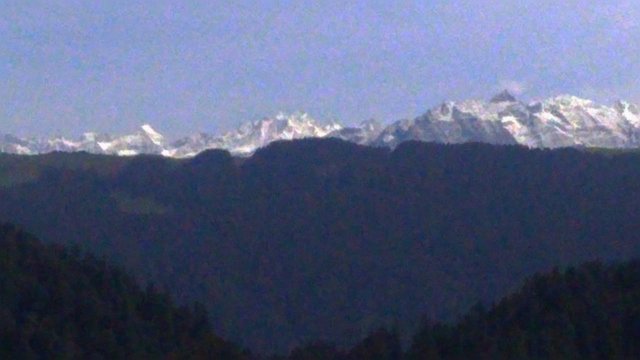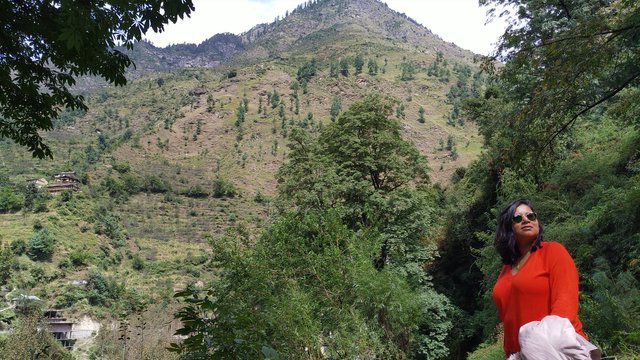 Finally at Jalori pass one has to park their vehicles. You can have your snacks and tea before setting off for the trek to the lake. There is no entry fee for the lake. Its free.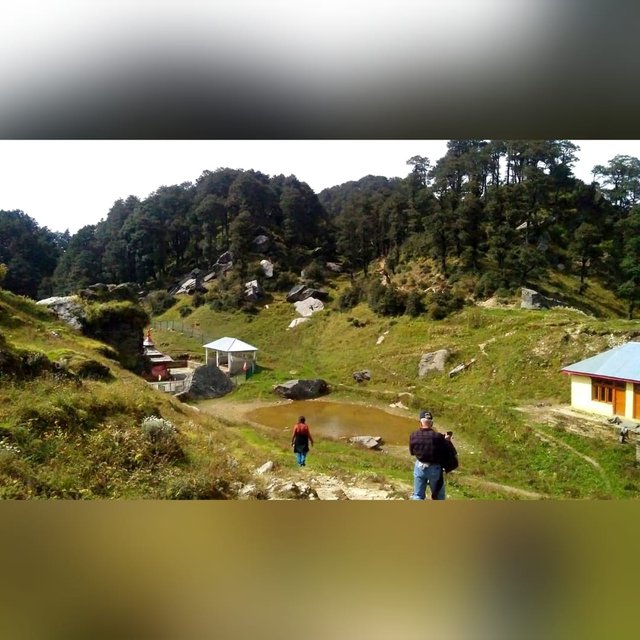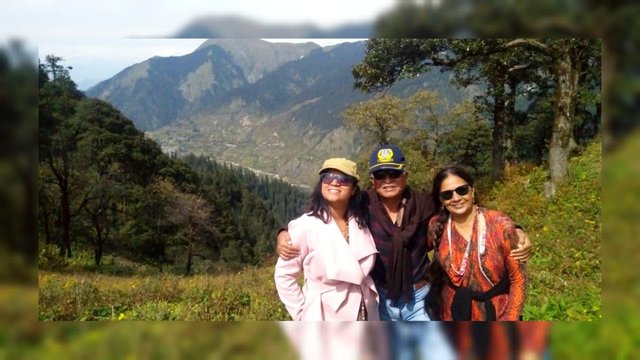 While the trek is only around 5-6 kilometres, expect to trek for at least 2 hours through mountainous terrain. The view and the various lookout points on the way are stunning. The route is rustic. While there are some tea stalls on the way, for most part the trek is through a jungle. Thus no benches or water or medical help. So its advisable to be dressed appropriately with all the gear. Do carry water and first aid kit.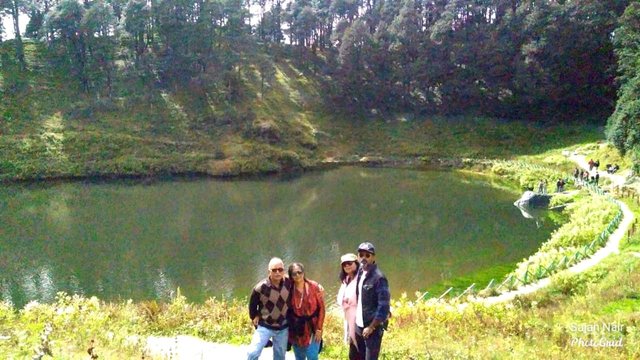 Once we reached the lake it was stunning .The water is so clear you can see the bottom of the lake. We spent some time there. You can also trek further up. The area looks more like Scotland with the green expanse of meadows on on all the hills near and around that lake. The view in one word is stunning.
Needless to mention after our trip back from the trek were hardly in a position to go anywhere else. At the lake they have a small resting zone with some shops. You can rest here for some tea, soft drinks and maggi or sandwiches.Again this is a holy place. No alcohol or contrabands.
We did stop by on the way for a lesser known waterfall called Jibhi Falls. But we were so tired by the time we got back that we did not even take many pics. We came back to our hotel for some much needed rest.
Krishan Homestay
While we had a great 3 day stay in Tirthan valley, the post would be incomplete without mentioning the hotel. The homestay is called Krishan Homestay. Its managed by a guy of the name Krishan. They have two sons who help in the running the place. They both are warm cordial and well behaved. They will help you with everything from your home cooked meals and snacks, local transportation and guides and even helping you score some of that special world famous Manali Hashish.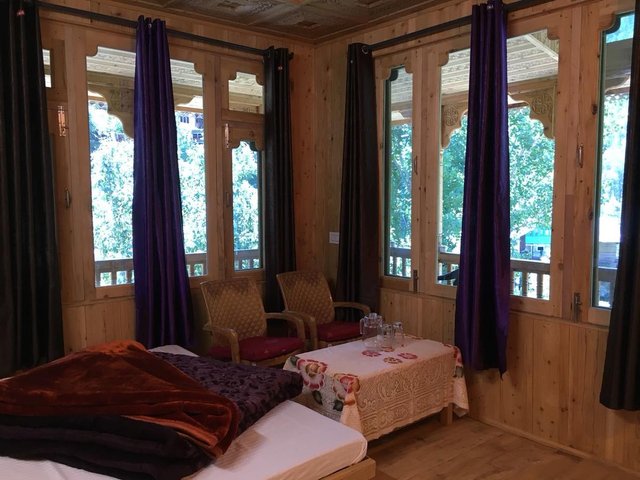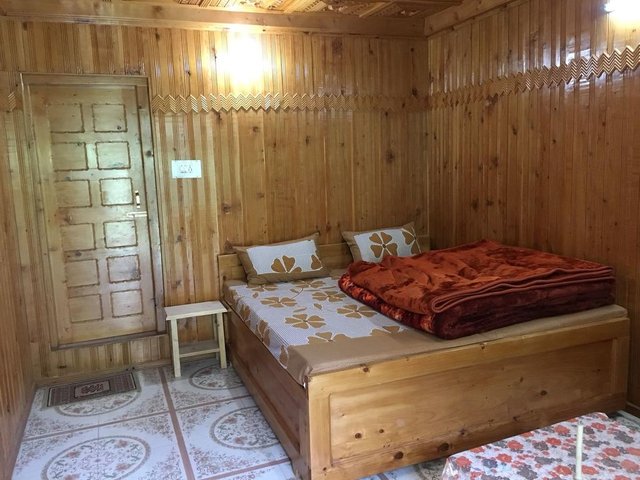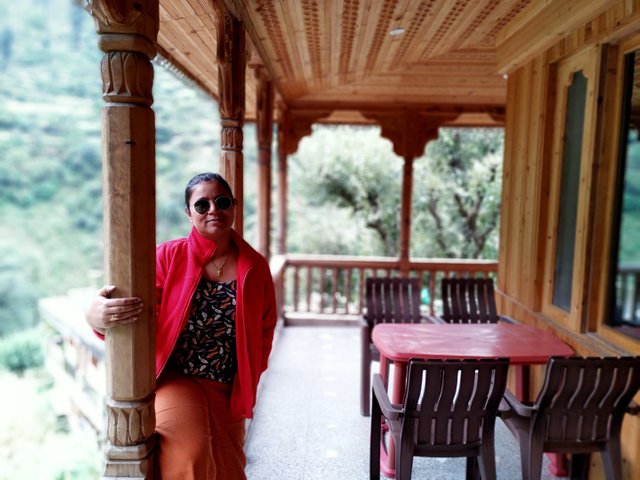 The rooms were nice with wooden flooring with a stunning view of the mountains wo wake up. The food was yum! The foyer outside our rooms The rate are quite reasonable. Less than USD $ 20 per day. Food and transport additional.If you wish to book rooms there you can click HERE
We come to end of our Tirthan trip.Hope you enjoyed reading about the post as much as we did in Tirthan. If you wish to know anything about the place. Do feel free to reach out via comments. I will be more than happy to share.
If you like our content do follow @sajannair
Cher!