Finally some Freaking Toilet Paper for My Family :)
When you have three females in your Family... well let's just say things like toiletries are very important :)
And toilet paper has been running pretty scarce in our household.
So here's the scoop : My oldest daughter called me on the road ( I was delivering groceries) and said that on the internet there was notification of a supply of toilet paper at the local Walmart.
So me being me I did not hesitant and scurried on over there. It wasn't Charmin but a generic brand .
Up to this point, toilet paper is toilet paper right. And we'll take anything we can get. So I got to Walmart brushing small beads of sweat from under my hat from rushing so hard , and I went to the back of the store to see way more than a few dozen of these generic brands left. So I grabbed a few !
BELOW... My youngest one with the recent acquired stash. Ought to last maybe a week or possibly two if we're lucky.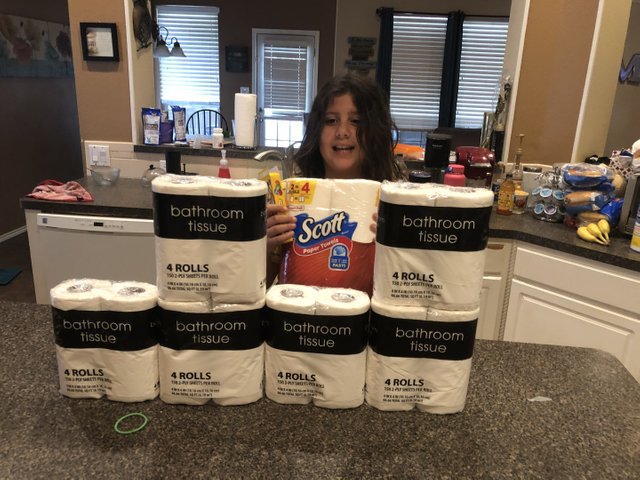 BELOW...This is just not any stash, it's the high end stuff...$.68 per 4 Roll ;)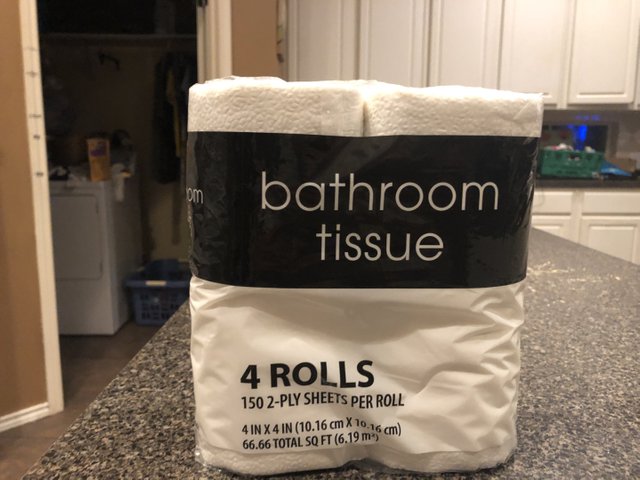 I am hoping people will calm down on the hoarding of toilet paper. It's getting ridiculous. I could have gotten dozens more of this generic brand, but then others would be on a shortage like we have been. So I bypassed the hoarding.
Anyway, I just hope my fellow Steenians are not having shortage problems on things like this and also food and water.
We all need to work together to make sure this is minimized and that people get what they need !!
God Bless,
Robert Andrew