Figuring Out What to Do with My Backyard ??
Corona Virus has been the main thing on all peoples' minds. With that comes self isolation, which my family and I have been practicing pretty much through the whole day ( since the past weekend)
This has giving me a chance to go outside and take a look at our backyard and take an "inventory" of what needs to be done with it.
---
Below is a concrete slab that up until about 4 months ago was used for a nice covered cabana. Storms tore it down so we completely got rid of it. I have my disc golf catcher but I really need to get a new covered cabana to go over it. It's really nice to sit out there with one.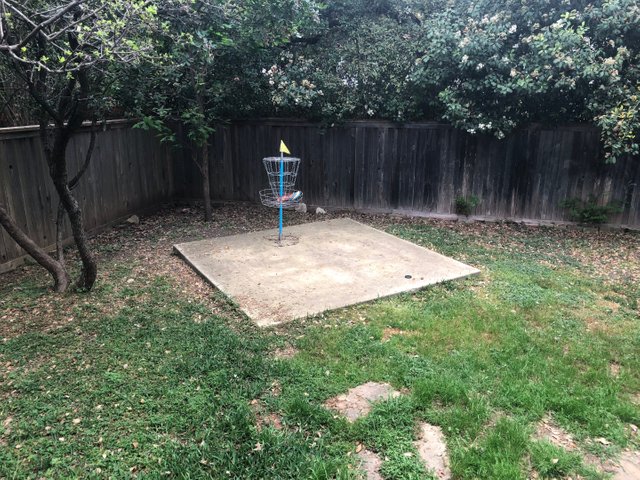 ---
Below That's an old antique wagon. Later in the spring I want to put some flowers in it to lighten things up.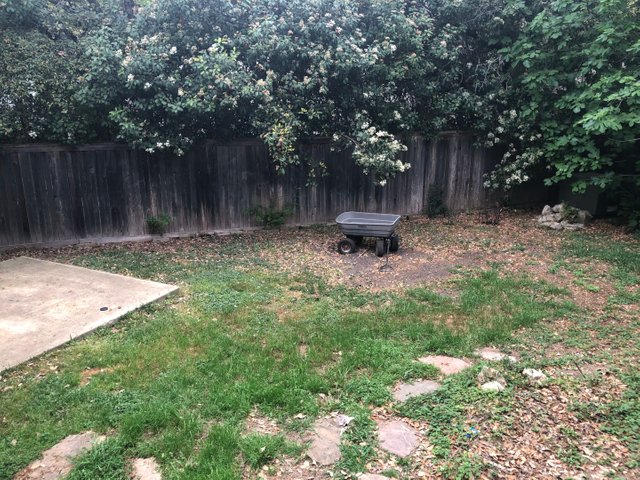 ---
Below the plan I have for that corner of the yard is to put an outside table and chair under those branches. A great place to sit and sip on some beer in a nice shaded place :)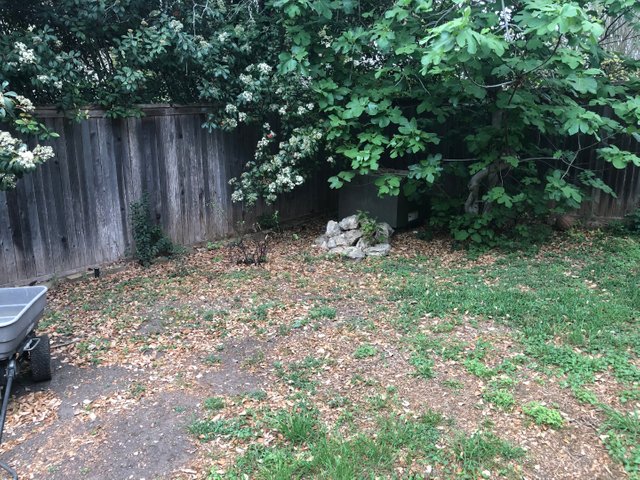 ---
Up against the wall of the house Below I would like to plant some small trees that would grow to medium height. Not sure what kind to get but will research it.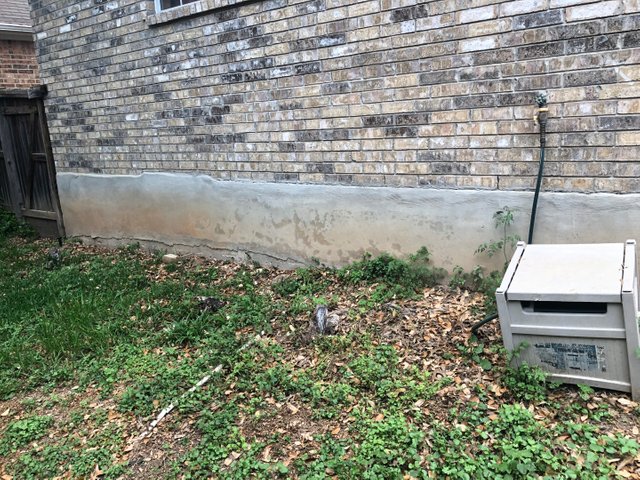 ---
Our back porch Below needs to be totally replaced. Because of cost it will be the last thing I worry about ( it's really not as bad as this pic looks) . There is lots of potential here to make something special so I will take my time on this project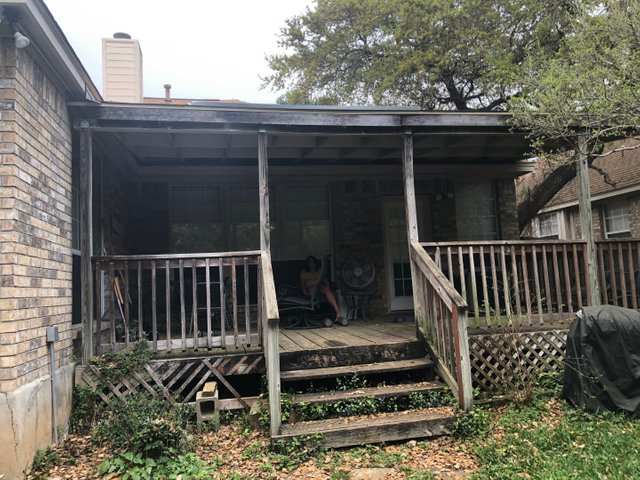 ---
Conclusion...
It takes money to revamp even a small portion of a house and the yard. Hopefully if the price of Steem/Hive increases some of these projects can become a reality.