Roads, Rocks And Potatoes
There's not a lot of mountains in my area of P.E.I. and I have to keep an eye peeled to see anything resembling one.
The road running by my house has a few hills but not really mountainous.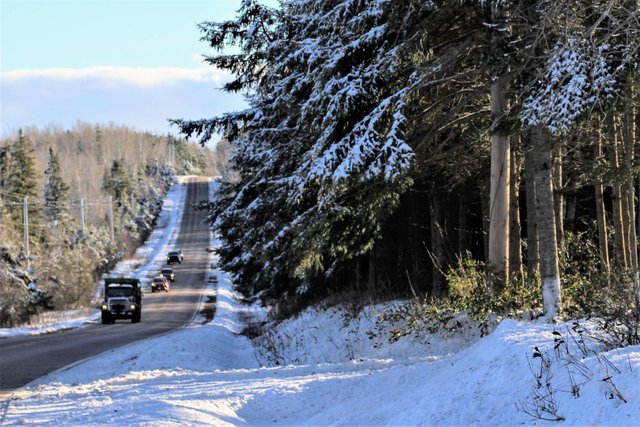 Another mountainous road in springtime where a farmer was taking a truckload of potatoes from storage.
Hubby and I were driving home in a vehicle behind him. Every time the truck went over a bump potatoes would fly off the back and hit the pavement. We had to keep back so the flying potatoes wouldn't hit the car.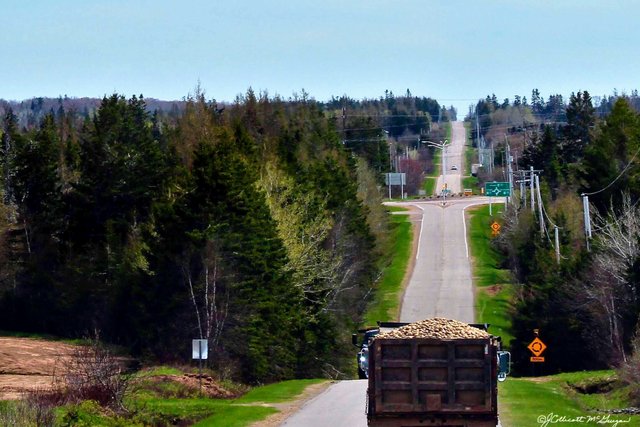 If I had a container with me and dared to step out on the road, I could have collected enough potatoes (some already mashed) to do for a good long time. :)
A mountain of rocks in wintertime with the water turning to ice as it freezes.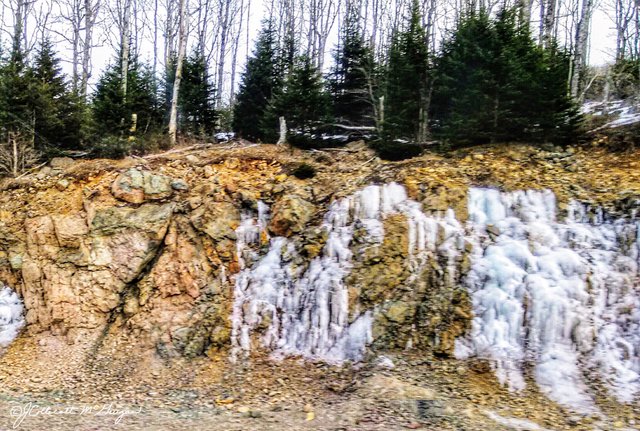 Ice Teeth forming from the flowing water.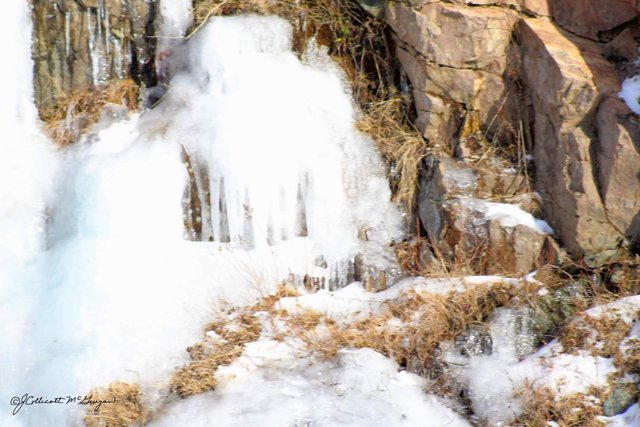 A mountain of rock in summer.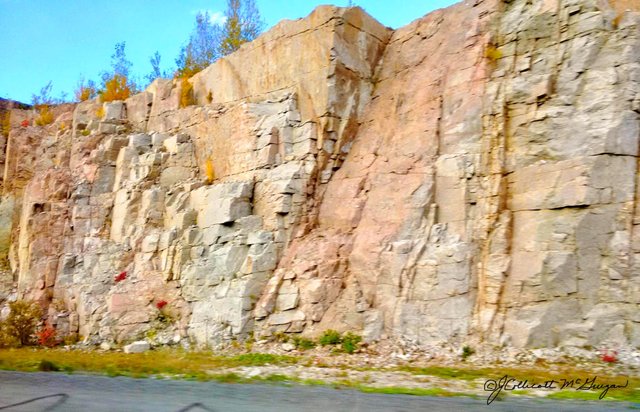 Another rock mountain and rear- view photo.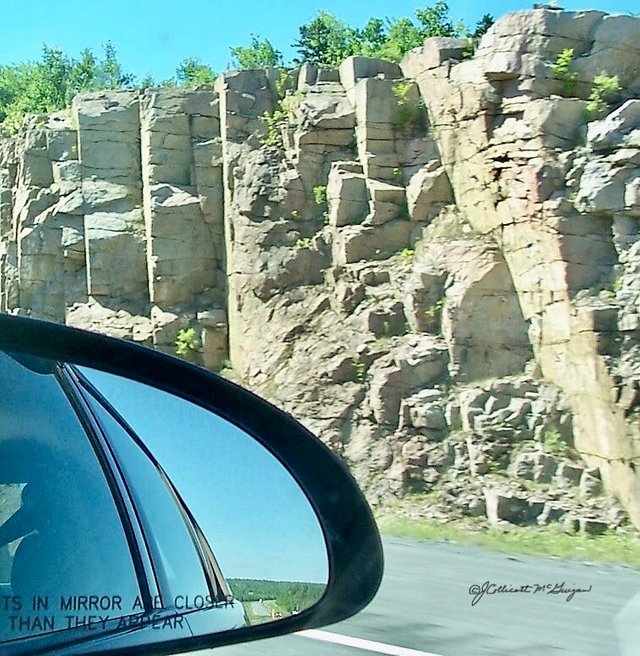 My entry for the #mountainmonday challenge hosted by @shasta
All photos and text by @redheadpei
---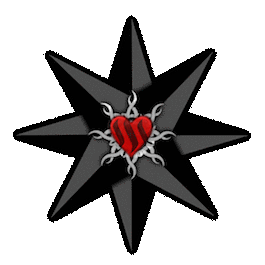 #thealliance



hive-114105
Animated Banner Created By @zord189