Drawing. Evangelion Unit 01
---
Neon Genesis Evangelion is considered by many to be an anime masterpiece.
Good morning dear community, today I bring you another drawing, this time entering the world of anime, those animated series from the land of the rising sun Japan, these are characterized by their detailed artistic works, quality soundtracks and stories that catch, many of these productions have good acceptance to the public, but few manage to become a cult series. I'm talking about Neon Genesis Evangelion, it has all those characteristics that makes it a masterpiece, although by its degree of complexity it becomes misunderstood, it is full of religious symbolism, making a good combination between drama, action and psychological issues. Summarizing the theme of the series, and according to my experience as a fanatic, in the year 2015 of the present era, the earth is attacked by a series of creatures, which cause disasters worldwide, the UN creates a corporation Nerv, which is responsible for making a series of huge bio-mechanical robots or EVAs to face these creatures that want to destroy humanity.
Neon Genesis Evangelion considerada por muchos como una obra maestra del anime.
Buen día querida comunidad, hoy les traigo otro dibujo, esta vez adentrándonos en el mundo del anime, esas series de animación provenientes de la tierra del sol naciente Japón, estas se caracterizan por sus detallados trabajos artísticos, bandas sonoras de calidad e historias que atrapan, muchas de esas producciones tienen buena aceptación ante el público, pero pocas logran llegar a ser una serie de culto. Estoy hablando de Neon Genesis Evangelion, posee todas esas características que la convierte en una obra maestra, aunque por su grado de complejidad llega a ser incomprendida, está llena de simbolismos religiosos, haciendo una buena combinación entre el drama, acción y temas psicológicos. Resumiendo la temática de la serie, y según mi experiencia como fanática, en el año 2015 de la presente era, la tierra es atacada por una serie de criaturas, que causan desastres a nivel mundial, la ONU crea una corporación Nerv, que se encarga de realizar una serie de inmensos robots bio-mecanicos o EVAs para hacerle frente a esas criaturas que quieren destruir la humanidad.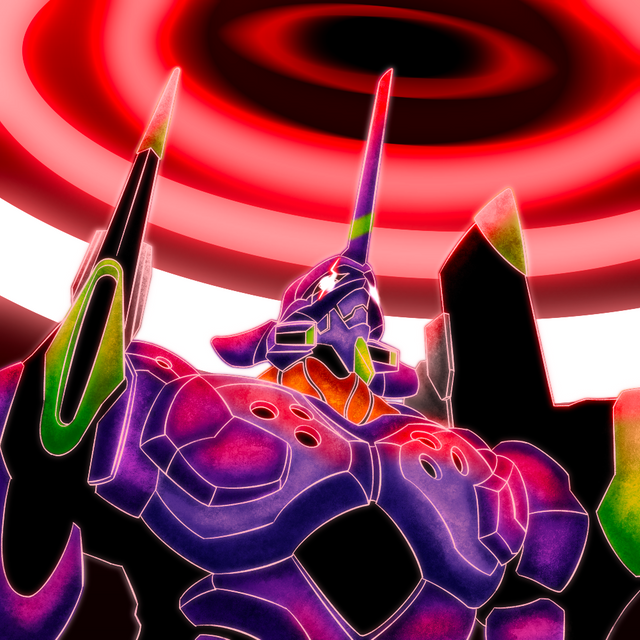 Evangelion for me, has become one of those series that you have to see if you are going to get into the world of anime. This drawing is part of the EVA unit 01, unit 01 is the main bio-robot in the series, it has an aggressive design and bright colors, which makes it a threatening weapon, this drawing is made in perspective, with a view to the sky, where you can see a series of concentric rings, representing the door of Guf or place where all the souls are accumulated, taking inspiration to one of the critical moments of the series, where humanity will be completely extinguished. I highly recommend you to watch this anime, you won't regret it, did you like the cartoon? Next, I share with you the development of Eva-01. Without further ado, let's get started.
Evangelion para mí, se ha convertido en una de esas series que tienes que ver si te vas a iniciar en el mundo del anime. Este dibujo consta en la realización del EVA unidad 01, la unidad 01 es el principal bio-robot en la serie, posee un diseño agresivo y colores llamativos, que la convierte en un arma amenazante, este dibujo esta realizado en perspectiva, con vista hacia el cielo, donde se puede observar una serie de aros concéntricos, tratándose de la representación de la puerta de Guf o lugar donde se acumulan todas las almas, tomando inspiración a uno de los momentos críticos de la serie, donde la humanidad será extinguida por completo. Les recomiendo ampliamente ver este anime, no se arrepentirán, ¿les gusto el dibujo? A continuación, les comparto el desarrollo del EVA-01. Sin más que decir empecemos.
---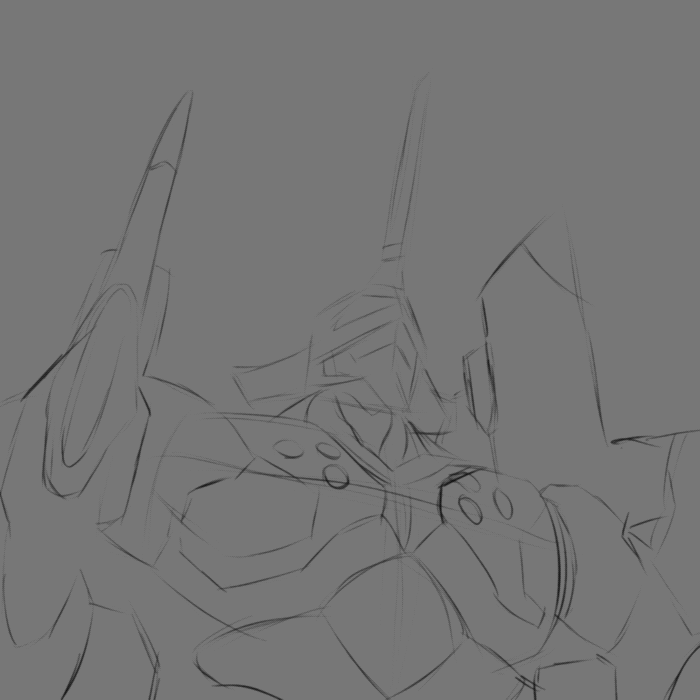 Process / Proceso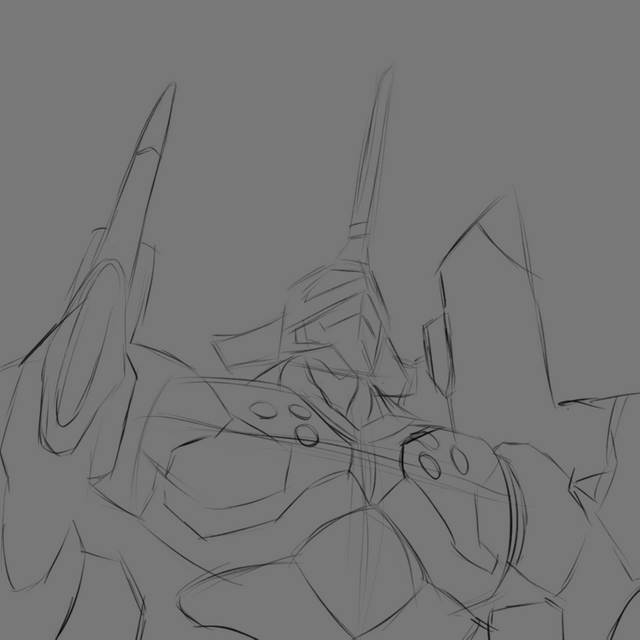 ---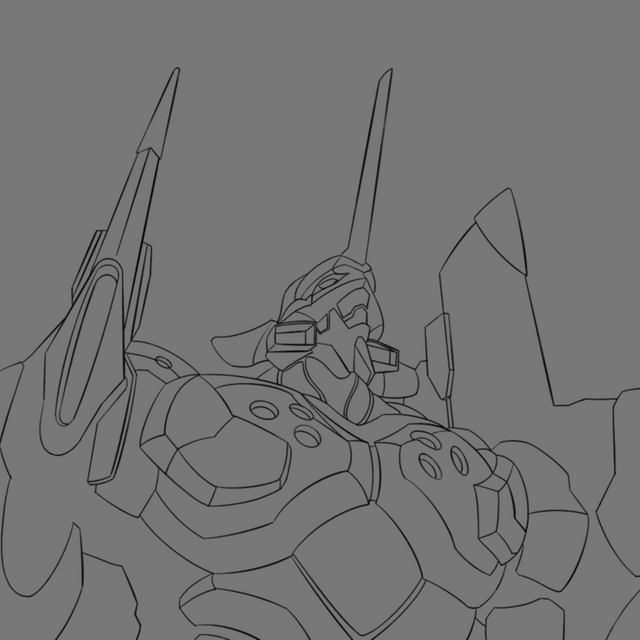 ---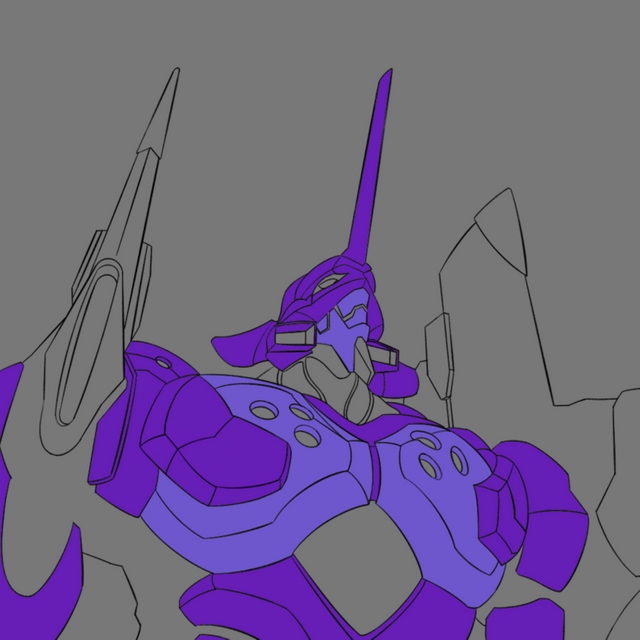 ---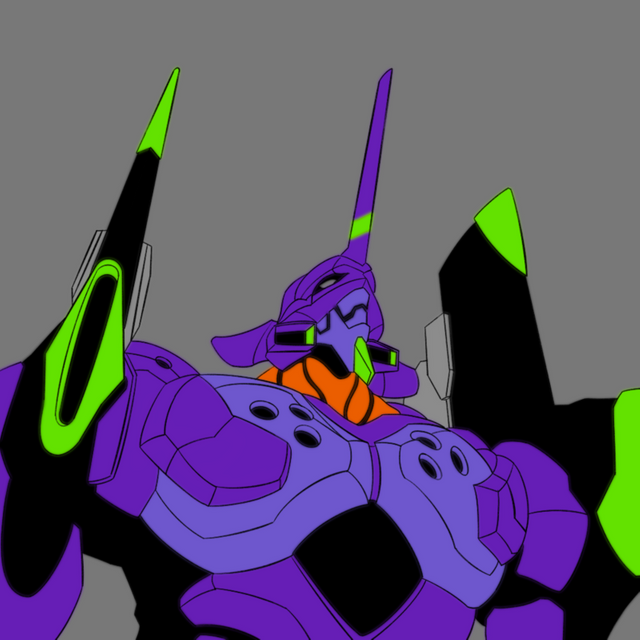 ---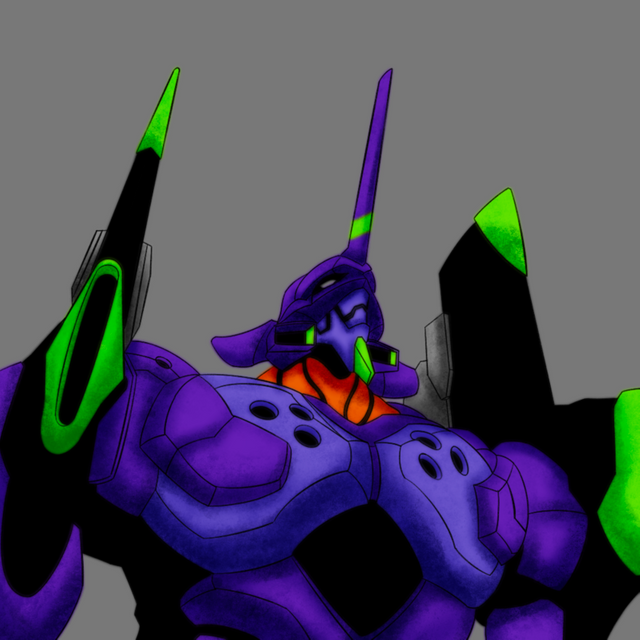 ---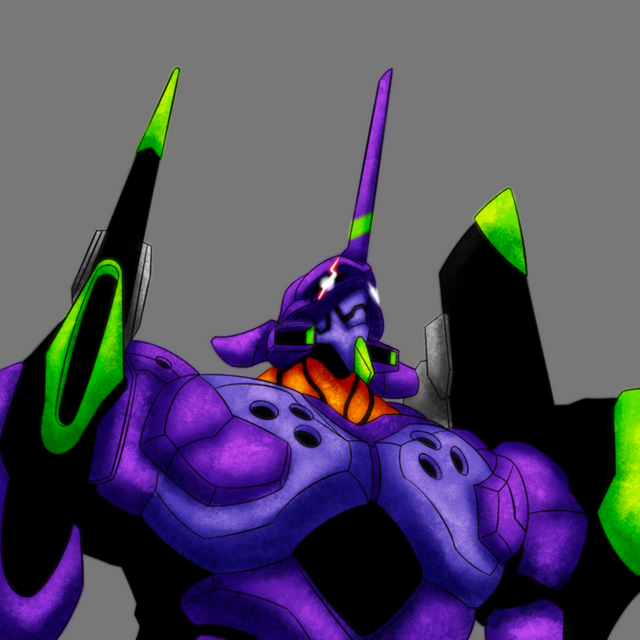 ---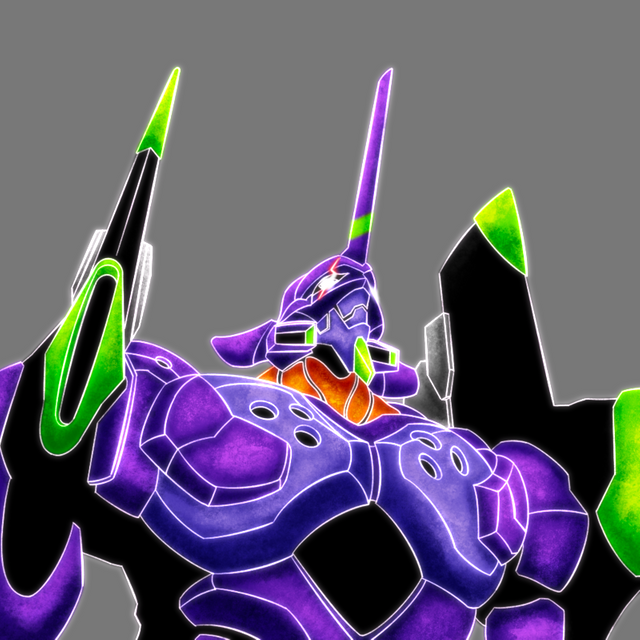 ---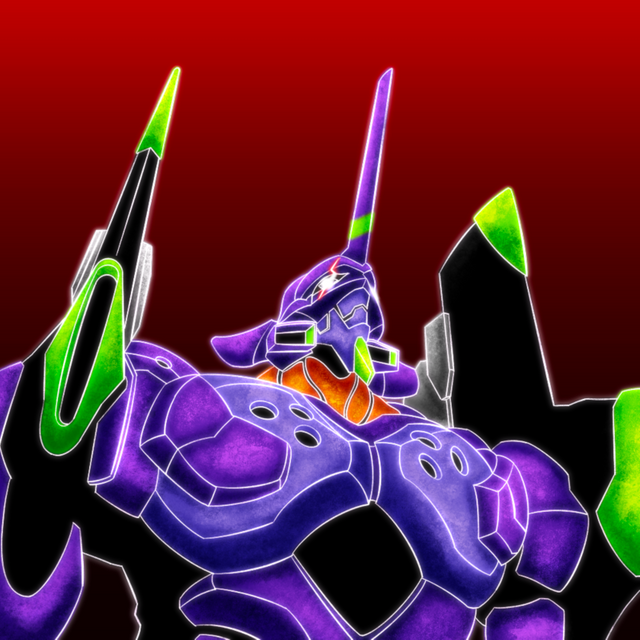 ---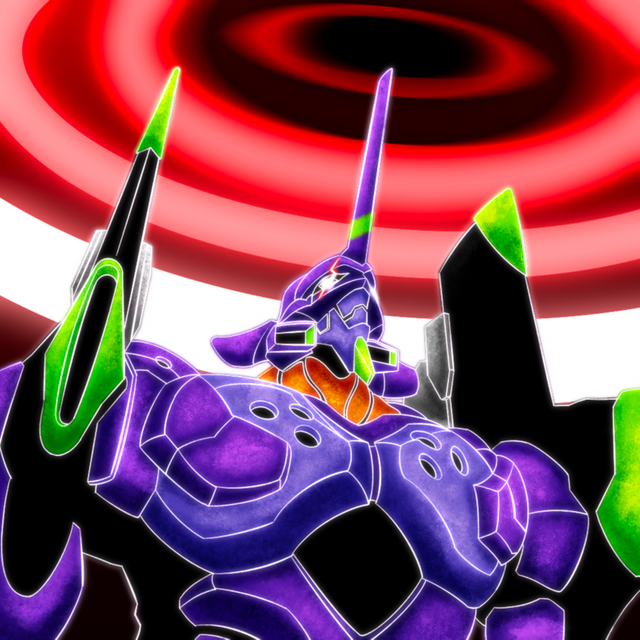 ---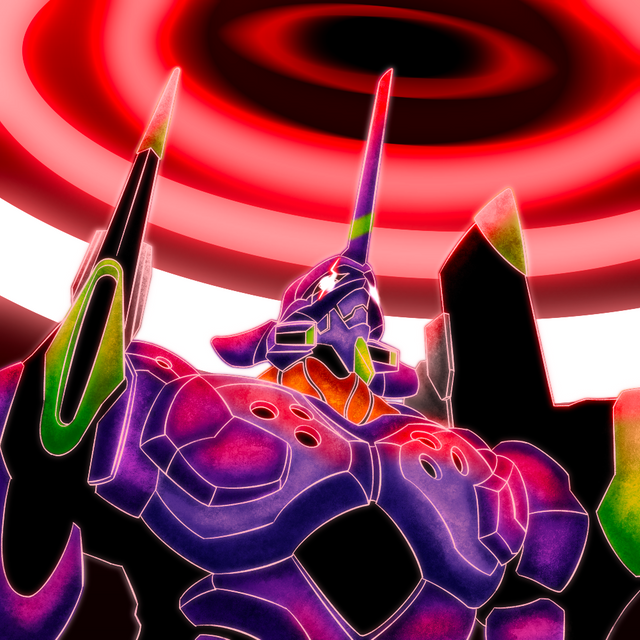 Layer Technique Breakdown
---
Materials / Materiales
The tools I used for the drawing were the following:
Android tablet.
Capacitive pen (Stylus).
Ibis Paint X program.
Brushes: Pencil, Airbrush, Fuzzy, Marker.
Las herramientas que use para el dibujo fueron las siguientes:

Tableta Android.
Lápiz Capacitivo (Stylus).
Programa Ibis Paint X.
Pinceles: Lapiz, Aerografo, Difumino, Rotulador.
Thanks for reading and getting here, see you in the next post.
Gracias por leer y llegar hasta aqui, nos vemos en el siguiente post.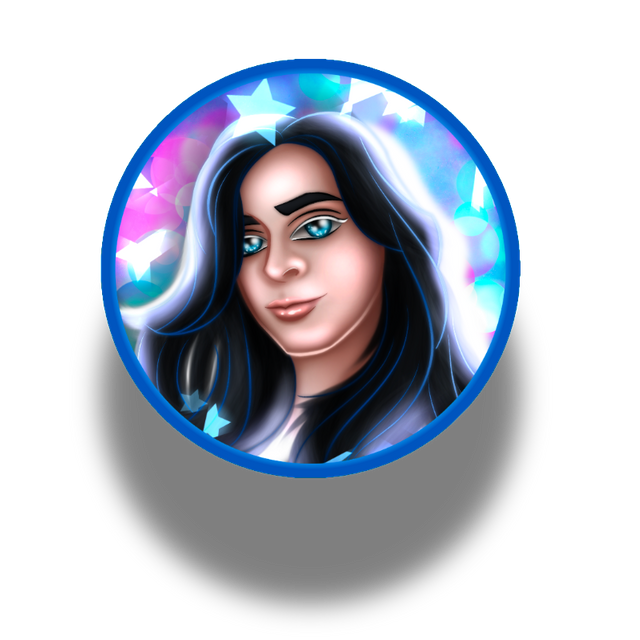 Discipline is the power of all professionalism.
La disciplina es el poder de todo profesionalismo.
---