STEEM looking like it is setting up to run
Charts signalling a rally may be on the way for STEEM
There is a lot of drama going on with STEEM, but the charts still indicate a rally may be on the way.
After getting near the top of the trading range, prices are holding up there, indicating that the next surge may be through and over the trading range resistance levels...
Check it out: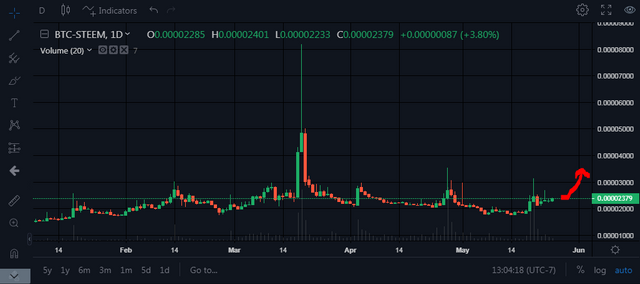 (Source: https://bittrex.com/Market/Index?MarketName=BTC-STEEM)
There are some wallets that are still down, so we aren't seeing a true trading picture for all of the STEEM participants, but as it stands right now, the price looks like it wants to go higher.
Keep in mind that this is in BTC terms, not necessarily USD terms, though hopefully both.
Stay informed my friends.
-Doc