STEEM looking like it is in the beginning stages of a big move up!
It looks like STEEM may be about to make a nice move up
Looking at the charts, it looks like STEEM is finally ready to make a move.
It finally broke the upper end of the resistance channel it has mostly been stuck in for months now.
At least in terms of BTC.
Check it out: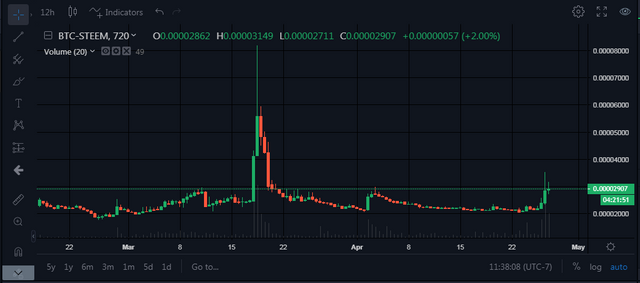 (Source: https://bittrex.com/Market/Index?MarketName=BTC-STEEM)
Now that resistance level likely becomes support.
It's currently trading around $.23, which is a nice little move from the $.15 range it had been stuck in previously.
Where do you think we go next?
Stay informed my friends.
-Doc