Mosaic Jelly
Hey friends, Today we will be making jelly with my beautiful cousin, and it is delicious, let's see how this wonder is prepared
Ingredients
Powdered colored jellies
Unflavored gelatin
water
200 ml of condensed milk
200 ml of evaporated milk
200 ml of milk
1 teaspoon of vanilla
I started preparing my colored jellies. The red and the yellow, for each package I added 600 ml of water.
The first thing we will do is boil all the water in a pot.
Then we add this water in a few containers for the gelatin and once this we proceed to add the content.
When we add the content we need to stir it well and quickly to take advantage of the hot water and that the powder dissolves completely because we do not want lumps in our gelatin.
We will let the gelatin cool at room temperature to pass it to the mold, it is important that before passing it we spray it with a little vegetable oil, this is to avoid sticking when it is completely ready.
We will refrigerate until it sets completely, with this ready, the fun comes, we will cut the gelatin into squares.
Now it is time to prepare our base jelly so that the beautiful mosaic can be seen.
We are going to use 1/2 cup of hot water to dissolve the flavorless gelatin, stir well until it is completely dissolved and reserve to make our next mixture.
In another container add 200 ml of evaporating milk, 200 ml of condensed milk and 200 ml of whole milk and 1 teaspoon of vanilla and stir well.
I apologize that I forgot to record all these steps while I was doing it because I was talking on a video call at the time.
By the way, we use all these milks because this will bring more creaminess to our base and it will have a quite nice flavor.
Once we have this mixture we add the gelatin without flavor that we had dissolving and stir well enough.
Now we are going to add all our gelatin cubes to a bowl, and mix them so that the different colors are visible and pour our mixture with the milk.
Let this cool in the refrigerator until it sets.
See the result, wonderful.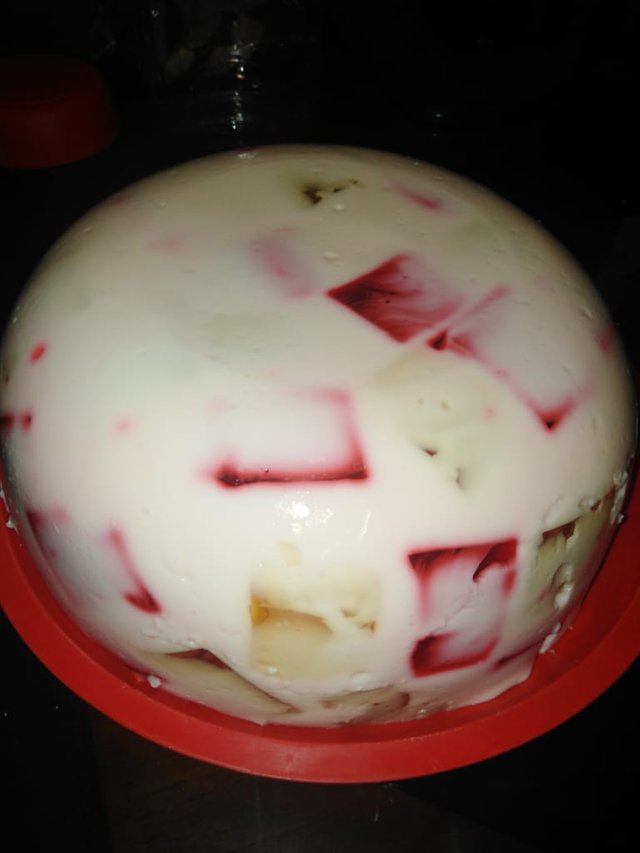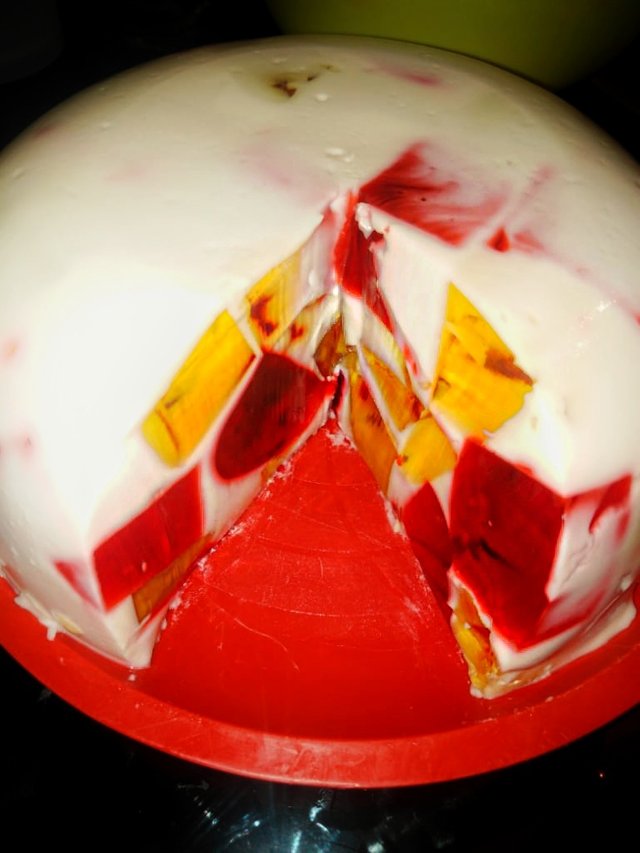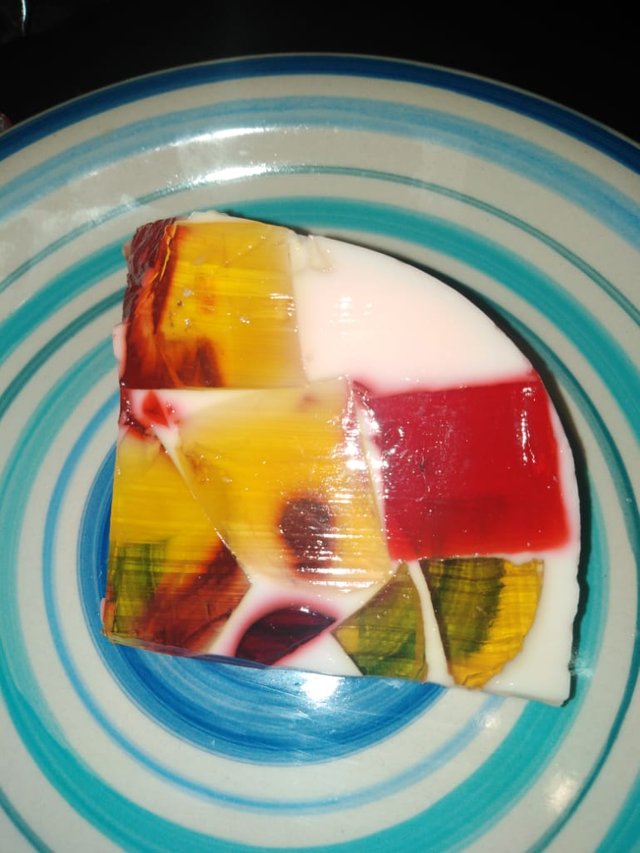 All the images in this post were made by me, I am the author.
Attention: This is a repost since it was first published on the Hive platform.