Mi mascota "Candy" - My pet "Candy"
Hola a toda la comunidad, debido a mi trabajo y su horario algo largo, 11 horas de lunes a sábado, compartía muy poco con mi hermano y mi mascota, sobretodo con Candy mi perrita mestiza, que todas las noches, me esperaba con alegría, pero yo llegaba tan cansada que ignoraba su saludo, o la hacía a un lado por no tener ánimo oara jugar con ella.
Hello to all the community, because of my work and its somewhat long hours, 11 hours from Monday to Saturday, I shared very little with my brother and my pet, especially with Candy my little mestizo dog, who every night, waited for me with joy, but I arrived so tired that I ignored her greeting, or put her aside for not having the courage to play with her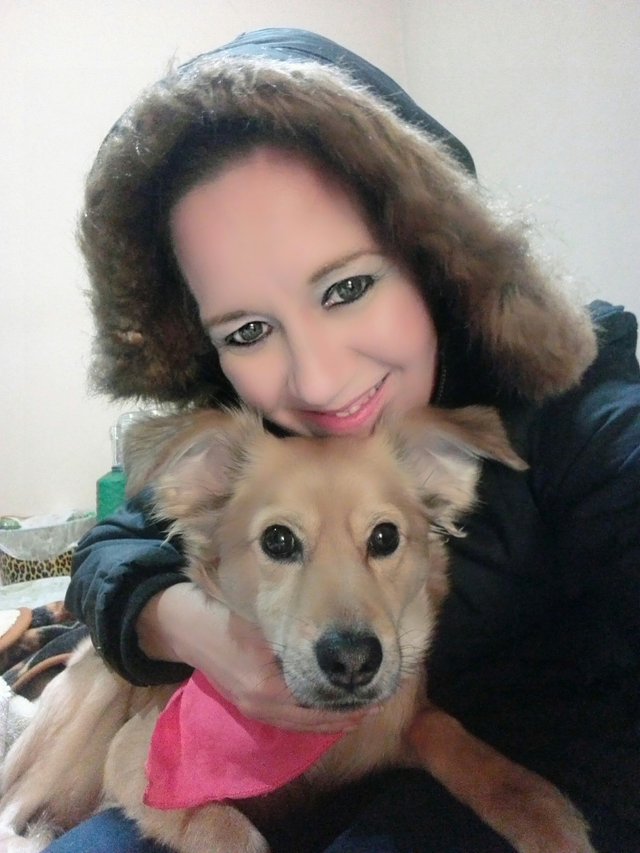 Esta cuarentena me ha mantenido encerrada en casa y mi relación con Candy es mas estrecha, me acompaña en la cama cuando escribo mis publicaciones, en la cocina, incluso hay noches que se queda durmiendo conmigo.
This quarantine has kept me locked up at home and my relationship with Candy is closer, she accompanies me in bed when I write my publications, in the kitchen, there are even nights that she sleeps with me.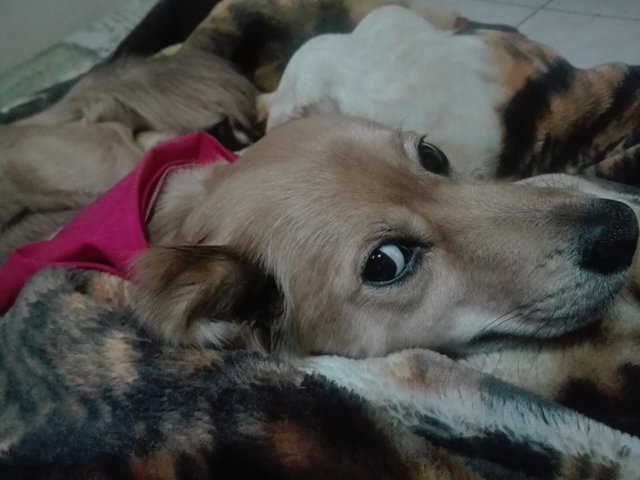 La siento más alegre, la abrazo y es muy reconfortante su mirada, como diciendo, no estas sola yo estoy aquí me acompaña.
I feel her more happy, I embrace her and her look is very comforting, as if to say, you are not alone, I am here with you.

He leido por las redes sociales que hay personas abandonando sus mascotas por el miedo al contagio, no existe evidencia de que sea cierto, yo no tendría corazón para hacerlo, yo dejé mi perrito en Venezuela, él está con mis hijos, y Candy se ha convertido en mi gran conpañera.
I have read on social networks that there are people abandoning their pets for fear of contagion, there is no evidence that this is true, I would not have the heart to do it, I left my dog in Venezuela, he is with my children, and Candy has become my great companion.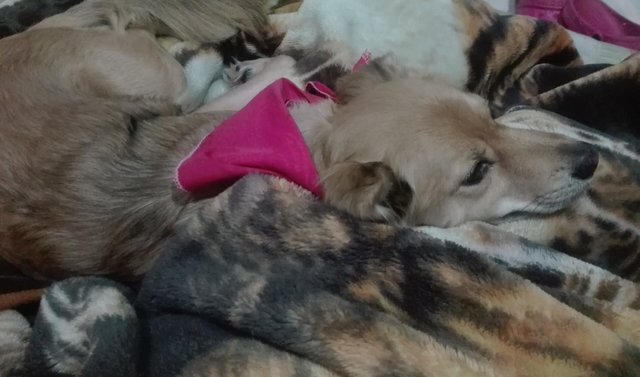 Hace sus travesuras como cualquier perro para llamar la atención, es muy querida en mi edificio, y su instinto protector es muy fuerte, en verdad hemos reforzado los lazos de cariño y compañia, como una muestra de mi amistad hacia, ella aquí les comparto estas imágenes.
She makes her mischief like any dog to get attention, she is very loved in my building, and her protective instinct is very strong, in truth we have strengthened the bonds of love and companionship, as a sign of my friendship towards, she here I share these images.

Espero que pare el maltrato animal, y tomemos conciencia de lo que estamos haciendo. La naturaleza esta hablando y el costo que estamos pagando para que el planeta respire es muy alto, pero sino entendemos el mensaje estamos muertos así respiremos.
I hope the animal abuse stops, and we become aware of what we are doing. Nature is talking and the cost we are paying for the planet to breathe is very high, but if we don't understand the message we are dead so let's breathe.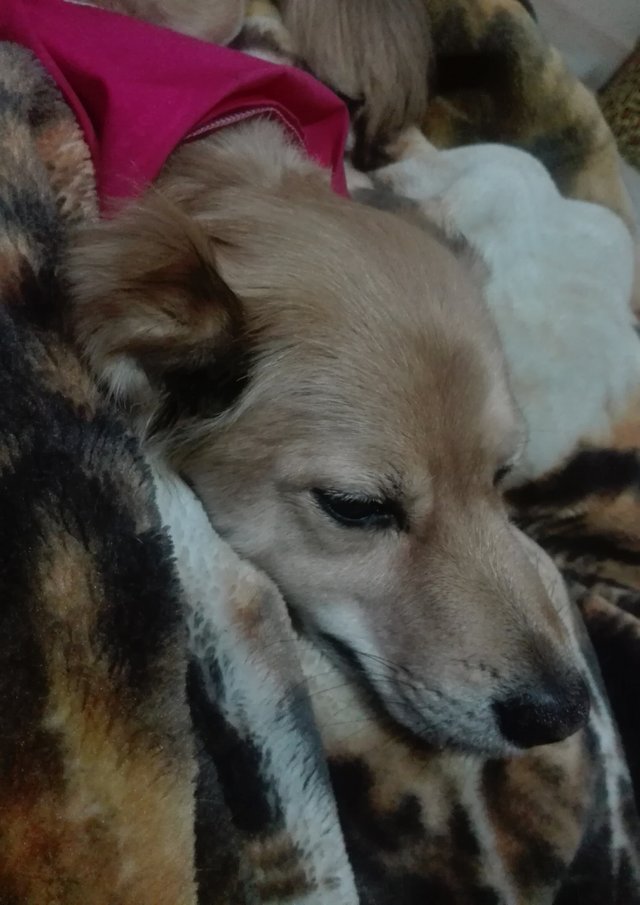 "El mayor depredador del planeta somos nosotros los seres humanos"
"The biggest predator on the planet is us human beings".
By @helengutier2

NOS VEMOS EN LA CIMA
QUÉDATE EN CASA

Fotos Originales
Cámara: Huawei Y6 II