| ¿ Hola amigos míos como están ? | Hello my friends how are you? |
| --- | --- |
[ESP] Esta vez les traigo un recuerdo, de hace un tiempo y de un intento de tomar fotos que resultó sólo en unas pocas porque tardamos mucho en el viaje.
[ENG] This time I bring you a souvenir, from a while ago and from an attempt to take photos that resulted in only a few because we took a long time on the trip.
---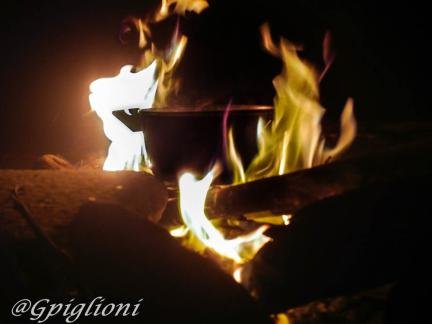 ---
Resumiré la historia bastante porque no tengo fotos disponibles para seguir el recuento con imagenes, pero fue un dia bastante bueno y una noche espectacular.
I will summarize the story quite a bit because I have no photos available to follow the count with images, but it was a pretty good day and a spectacular night.
Un dia @robinsonlgil me invita a una "acampada" en la playa de Anaré aqui en venezuela junto a @AlfaroFranudy, además de otra amiga de "robin", pero en fin ese día conocería a alfaro y a la amiga así que nos lanzamos a la aventura.
One day @robinsonlgil invites me to a "camping" on the beach of Anaré here in venezuela with @AlfaroFranudy, as well as another friend of "robin", but anyway that day I would meet alfaro also her friend so we launched into the adventure.
Realmente la travesía fue larga porque tuvimos que esperar autobús, metro, autobús y autobús. solo para poder llegar al sitio, habíamos salido a eso de las 10 am y al llegar eran casi las 5 o 6 pm, pero teníamos que buscar rápido donde asentarnos, para así poder continuar con cualquier cosa, al llegar a la playa, Robinson que era el experimentado quedándose en esa playa ya tenía un sitio en mente, pero por suerte no había nadie usando ese espacio de hecho en toda la noche nadie mas se quedo.
The journey was really long because we had to wait for several transports and use the subway. Just in order to get to the site, we'd left around 10 a.m. and when we arrived it was almost 5 or 6 pm, but we had to look quickly where they settled, so we could continue with anything, when we got to the beach, Robinson , who was the experienced one staying on that beach I already had a site in mind, but luckily no one was using that space in fact all night long no one else stayed.
---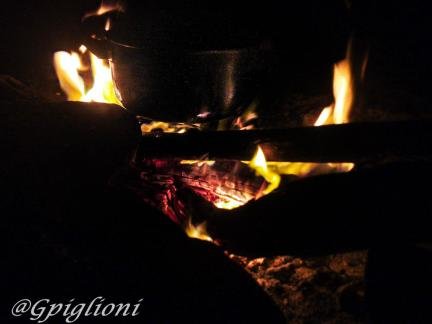 El detalle gracioso de todo el asunto era que, apenas al terminar de limpiar el terreno donde quedarnos y poner las carpas, justo apenas terminamos comenzó a llover, pero a llover realmente duro. Tan duro que un unos cuantos minutos ya había aproximadamente 2 o 3 cm de agua sobre las aceras, la suerte es que las carpas las habíamos colocado bajo varias palmeras que amortiguan la lluvia.
The funny detail of the whole thing was that when we finished cleaning the land where they would be and put the tents, we hardly finished raining, but it really rained hard. So hard that in a few minutes there was already about 2 or 3 cm of water on the sidewalks, luckily our camp was excellently located under the rain-damping palm trees.
---
Mientras esperábamos comenzamos a bromear ya el hambre estaba pegando desde hacía unas horas, lo gracioso del asunto era que no habíamos logrado recolectar nada de " algo de madera" y para cerrar el ciclo la persona que se tenía que encargar de traer el budare para hacer las arepas se le olvido.
While we were waiting we began to joke and we had been hungry for a few hours because we had decided to eat when we arrived, the funny thing was that we had not managed to collect any "something of wood" and to close the cycle the person who had to carry to bring the "I will make the arepas" but he forgot.
---
---
Para resumir este cuento, tardamos mucho tiempo intentando prender la fogata para cocinar y creo que el descargue de toda la noche fue eso prenderlo para comer y hablar para conocernos. Al lograr encenderlo establemente fue una locura de introspección y alegría al comer.
In short, we spent a long time trying to light the fire to cook and I think that spending time lighting the fire gave us time to talk and get to know each other. Gaining power stably was insane insight and joy to eat.
---
---
En el camino deje un par de antes y después de las fotos de la fogata, aquí les mostrare el proceso de esas 2. aunque existe una tercera parte que trae un buen cuento que espero poder editar mañana mismo, espero que lo disfruten.
While writing I had placed two images: before and after the photos of the campfire, here we show you the process of those. Although there is a third part that brings a good story that I hope to be able to edit tomorrow, I hope you enjoy it.
---
| Gifs del proceso primera foto | Gifs del proceso Segunda foto |
| --- | --- |
| | |
| Gifs of the first photo process | Gifs of the process Second photo |

Bueno mis despido amigos míos, espero les haya gustado esta pequeña historia y poder ver el proceso diminuto de edicion de las fotografias.
Well my goodbyes my friends, I hope you liked this little story and be able to see the tiny process of editing the photographs.
---
●●●
---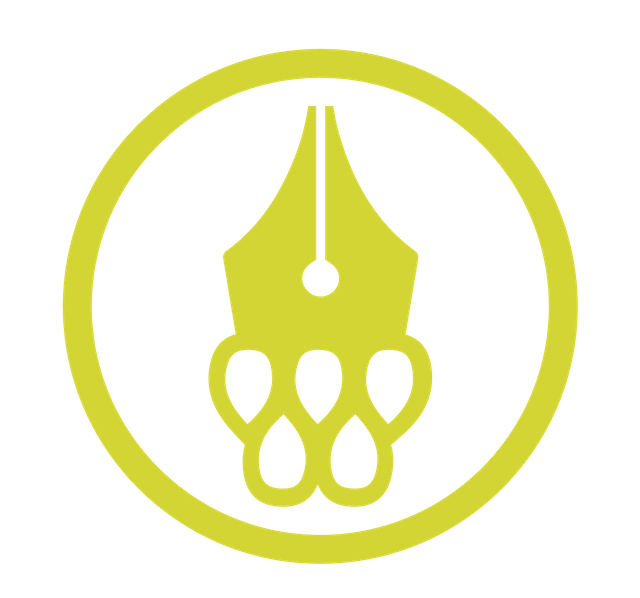 Un Witness es quien mantiene una parte de los servidores/nodos para que Steemit no se caiga y siempre puedas postear, comentar, votar y recibir pagos y recompensas.
@Cervantes
está optando a ser representante de la Comunidad Hispana como Testigo/Witness en Hive.
Si te gusta su contenido, ve y apoya y sigue
@Cervantes
en su
Discord
.

Hasta la próxima historia | Until the next story