My Favorite Movie: Christiane F. - Wir Kinder vom Bahnhof Zoo (1981)
Or why I never touched any of the hard stuff. A slightly different "review".
---
Some days ago steemitblog announced a new writing contest, asking participants for their "favorite movie". For me that may as well be one of the most difficult questions out there, akin to asking an adolescent in the '90s Kate Moss or Stephanie Seymour? If you catch me off guard I may give a mood depending answer but most of the time, asking for my favorite movie will result in an eyebrow frown, a pensive look, a deep sigh, and probably be followed with a "It depends."
I do consider myself a movie buff and while I may have skipped the last few years of blockbusters, I have continued using letterboxd to discover new movies. I also regularly check the IMDb Top 250 for any changes and then catch up with the movies I haven't seen yet.
So I decided a different approach to this writing contest, also the first one on Steem I participate too. After almost three years of Steeming.
Instead, I dug through movie related posts I have written elsewhere over the years and selected one of the most influential movies on my life: Christiane F. - Wir Kinder com Bahnhof Zoo (1981), and republished it with few edits. A Showcase Sunday one day early?
It's a German movie and while it did get some international recognition, it never became a blockbuster or a burner, but to me it became a significant movie through my youth and even life.
---
It is a movie with a real place in my heart, but more even the book the movie is based on is. I first saw the movie in K12, in 11th grade.
We just had a new teacher for German — in Belgium German is a compulsory language we have to study 2 hours/week for at least 2 years in K12 — and boy was he a rebel. Our "college", as it was named because of its catholic origins, in fact even Jesuit origins, was a top school on the Flemish side of Belgium. We had some of the most respected teachers for secondary schools in the country.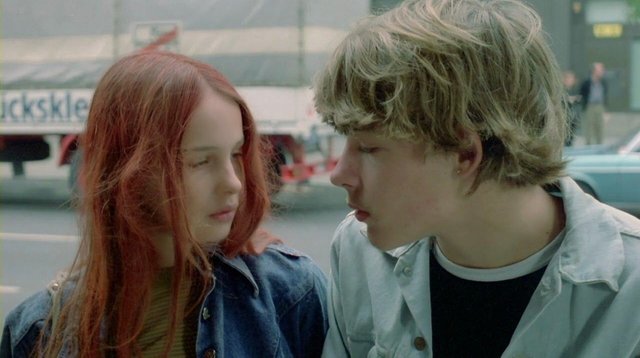 And then, all of a sudden, things started changing.
A new school director, a former Jesuit priest, a new vice director — he was a blast — and all of a sudden all new teachers were young teachers and most seemed utterly out of place in the traditional structure of the school. They were "curriculum rebels" and we got to see a movie about heroin which would never have been allowed previously.
It was painful to watch too because I didn't truly care about languages, even less about German. Which is funny to say nowadays, considering how much I have published online over the years and how little of that was written in my native tongue. If you guessed less than 1% was written in Dutch, you are spot on. My approach to languages was always to just speak them, not study them. And I definitely have published more in German than in Dutch too. But I digress.
Mondays, the third hour of class, and Tuesdays, the 6th hour, were a chore. Something I never looked forward to, the weekly German classes. Don't get me wrong, I didn't struggle with German. Being Flemish speaking you only had to stick a hot potato in your mouth and you spoke pretty much perfect German. Not truly fluently because speaking with a hot potato in your mouth is not that easy but pretty decent German nevertheless. 👌
After some months of German classes, one Monday we had to move for the German class. Move to one of the classes which were also library. Usually that meant only one thing: video time. Over the next three German classes we saw the movie "Christiane F. - Wir Kinder vom Bahnhof Zoo" (We Children from Bahnhof Zoo).
I don't think I had ever been that interested in a German movie. Or in German at all. No, it didn't have anything to do with David Bowie, although his presence in the movie definitely contributed to it. But contributed mostly to me further discovering Bowie later.
Heroin Comes in My Life — Or Maybe Not
I hadn't had my first experience with drugs yet. I hadn't used anything other than alcohol so far in life. I hadn't started clubbing yet, that would only start few months (weeks?) later.
I was a virgin so to say.
No, don't even think about asking, I will plead the fifth to any question that sentence may incite. Even though as European citizens we have no such right.
And all of a sudden a movie about heroin took over my mind. A shocking story, the perfect anti-drug movie. A movie that haunting, and possibly offensive, that I was even not allowed to watch it at home or borrow the book from the library.
The movie definitely left its marks on me. That includes David Bowie, and even an intriguing love for the night life scene in Berlin over the decades. I had found a match. I had found the deepest me and drugs definitely were a part of it.
A haunting heroin story took root in my mind and never left the place anymore.
Regular readers of mine across platforms know that I have mostly enjoyed life. Yes, I've had a nice life and night scene and life — with all that comes with it — is a true pillar of the first stage of my adult life.
I wasn't always a saint. I YOLO'ed long before hipsters had discovered both hip and YOLO.
But one thing I never did. All because of a movie, and later also a book. The book which I always had with me across my travels, my relocations through Europe and often even on travels beyond. I've read it in 3 languages even: German, French, and English.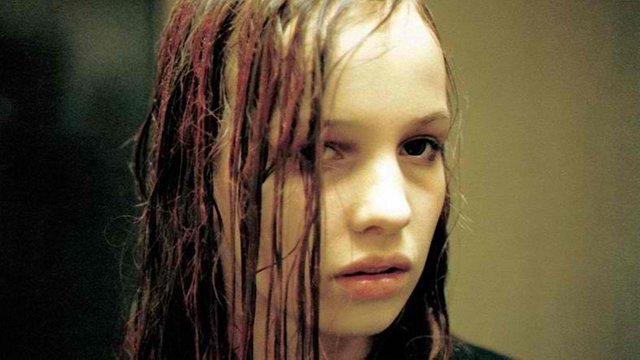 The story of Christiane F, the 13-years old girl who became a heroin junkie, and ended up in prostitution in West-Berlin, became my leitmotiv. Even without knowing about her later life.
The invisible barrier between me and ever touching any of the hard stuff.
Some Things Are Forever, Heroin Is.
Nowadays marijuana is pretty much the only thing I consume and coffee, but mostly caffeine.
But I can't say there is much I haven't done or at least tried. If I've never tried anything which is known to be truly addictive, it all is because of Christiane F. That also includes crack or spice, even though the latter has been legal for way too long until recently.
I didn't live in an era similar to the mid-70s, clubbing had started to mainstream and with a less bad reputation than in the 70s and early 80s. Trips were still common in clubs but Es started to take over. Charlie was for the upper middle class and not yet something often offered by most house dealers. There definitely was still a heroin crisis when I started going out, and soon crack would mainstream, but it had moved to the backalleys of railway stations and wasn't common anymore in clubs at all. Or at concerts.
If I hadn't seen a movie because of a new teacher, a curriculum rebel, I don't know how I would have reacted the first time I was offered any of the hard shit.
All because of Christiane F. — Wir Kinder vom Bahnhof Zoo.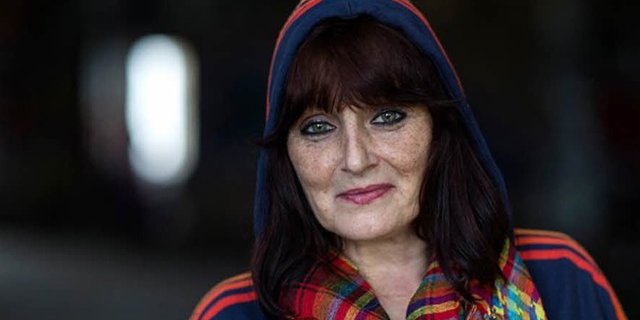 Christiane Felscherinow at 51 - photo afp/Marcel Mettelsiefen via Berliner Zeitung
Christiane Felscherinow will turn 59 this year. She has regularly relapsed after her youth. She has claimed she never wanted to (fully) abandon illicit drugs. She even has been arrested for heroin possession while in the USA.
In 2013 she published an autobiography, "My Zweites Leben" (My Second Life) which is about her life after the movie.
I hope that My Second Life scares people away from taking drugs more than my first book. I'm quite sure it will. It describes how much pain I've had in my life, and [explains] that I will die a very early and painful death.
— *Sourceg
In 2013 she wasn't dependent on heroin anymore, although still a frequent methadone user. Also an occasional cannabis smoker and a regular alcohol drinker.
Christiane F. is a cult movie. Not only did it highlight the until then mostly denied heroin crisis in Berlin — and also the rest of Europe — but with both David Bowie and Brian Eno performing in the movie too, the movie instantly became a hit in the scene.
The shocking, biographical story only adds to its still cult status.
Anybody who has never seen the movie, or read the book, should do so at the first possible opportunity. Trainspotting is a great anti-drugs movie, but also a black comedy. Christiane F. is probably one of the best anti-drugs movies ever.
---
Beyond the shocking tale and personal impact it had on myself, it's also a great movie with a stellar performance from Natja Brunckhorst who was only 15 when she played the role of Christiane F.
It's a must watch.
For everyone and definitely also for parents, and their children when they reach adolescence.