Jack & the beanstalk - easy draw & colour fairy tale how to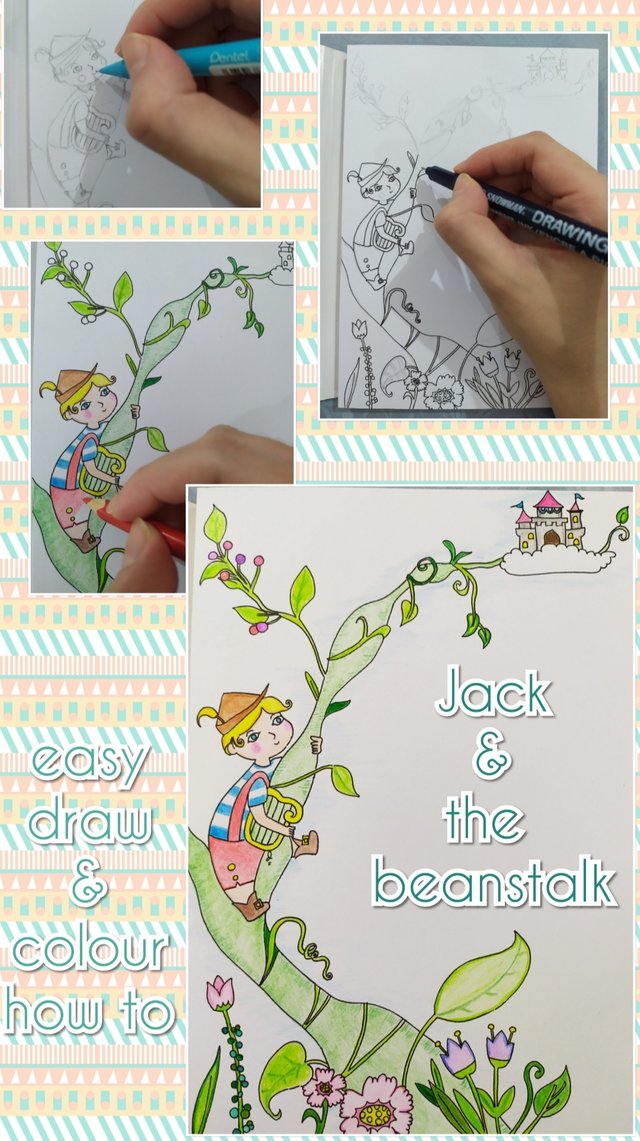 Hello, friends!
I just finished one of the fairy tale i like, Jack and the beanstalk. I was excited and fun in doing it, and i would like to share how i made it.
Material & things needed:
A5 sketch book (i tried my new sketch book from a local brand, kiky)
a 2B mechanic pencil
an eraser
a 0.2 drawing pen
36 colour pencils (deli colorun)
some colour pencils (luna watercolour pencil)
How to draw & colour it:
Draw the beanstalk and also some plants and flowers below. Then draw jack, i started from the body, hands with a harp, legs and shoes. Complete with his head with a hat. Then complete the bean stalk and also the castle among the cloud in the sky.

After finished i bold it with the drawing pen, then erase the pencil sketch. Last, i colour it with the colour pencil. To make gradation for beanstalk i used 5 kind of green colours, which included one from luna watercolour pencil.


Hope you enjoy this article.
Happy drawing & colouring!