Dinner Meal Package under 5 USD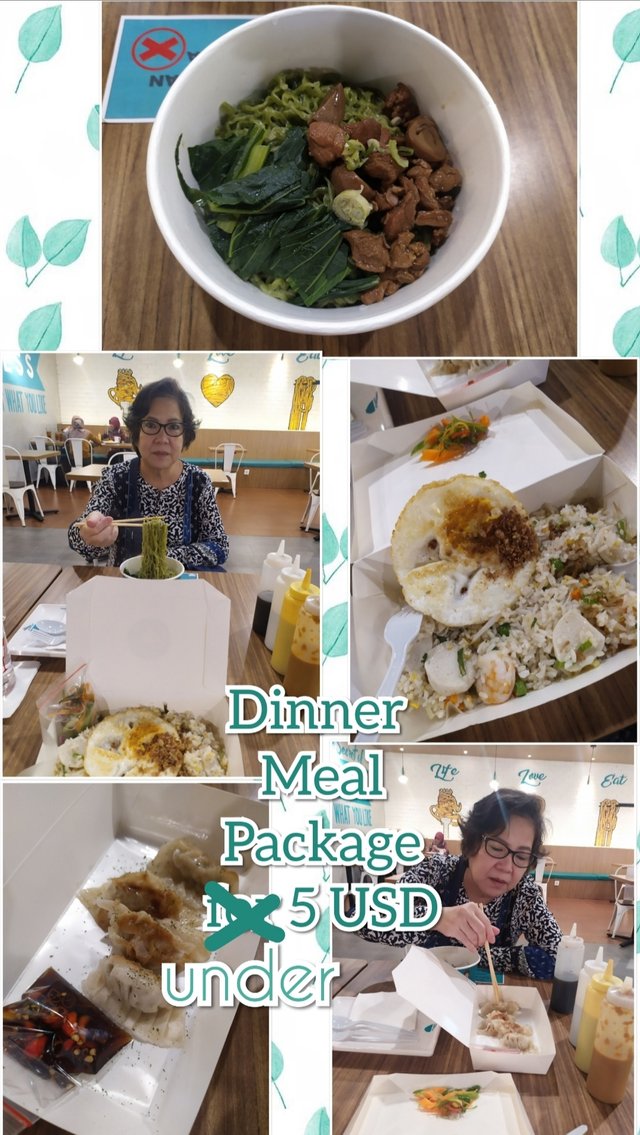 Hello, friends especially foodies!
Today i would like to share our last night dinner experience. We came there at almost 6 pm to one of our fave restaurant on 6th floor Blok M Plaza, South Jakarta.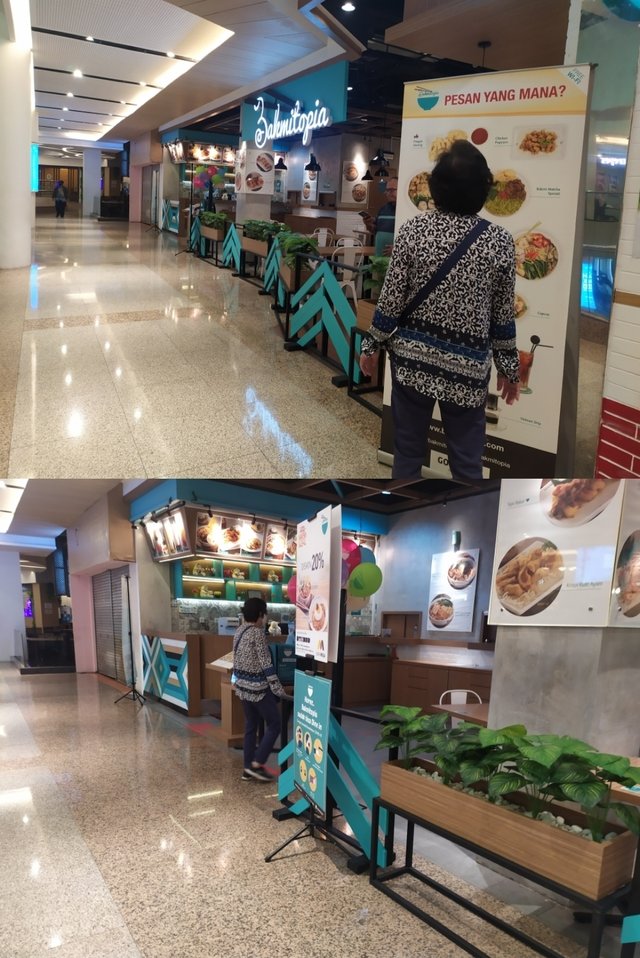 When we came there not many customers had been there, but some came while we had our dinner later.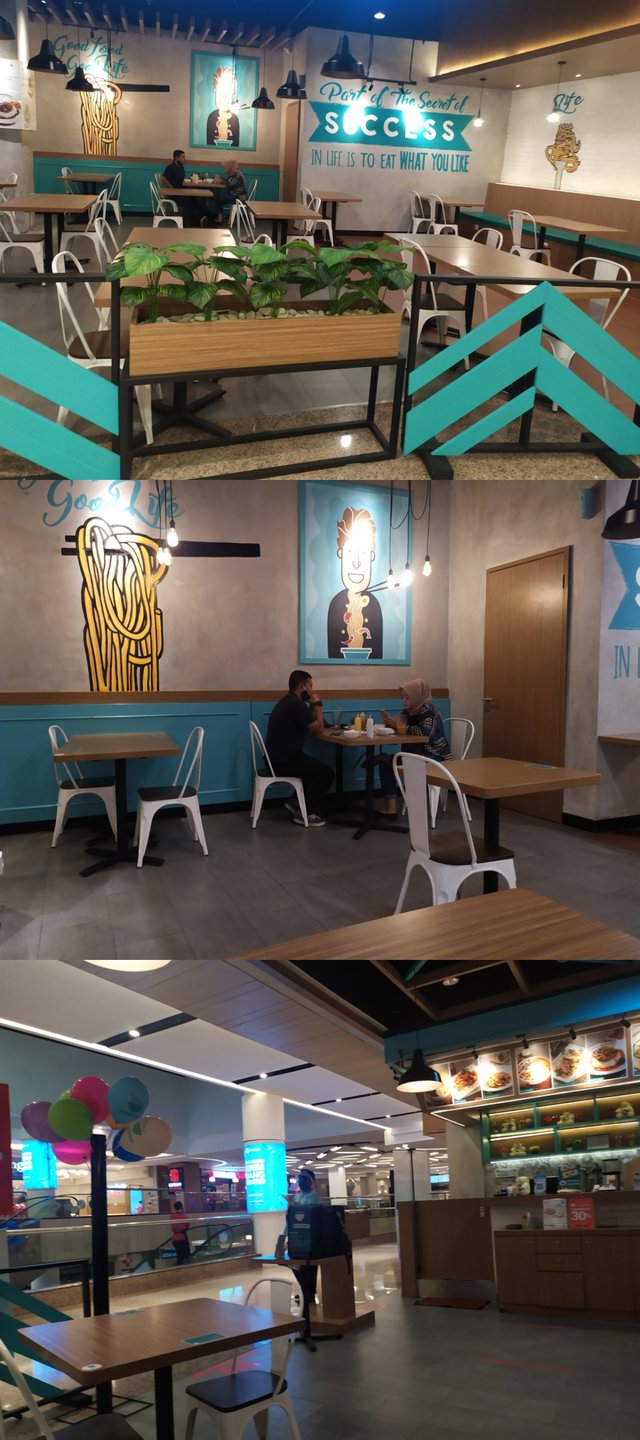 They had Indonesian Chinese food menu with noodle as their speciality.
They also had some new packages for a person or for two. Quite expensive for a person, around 40k but it included the drink while for two, around 60k.

We ordered, like usually they had known that we wanted all to be put in single used boxes and also cutleries.
Around 15 minutes, mom's came first.

Special Matcha Noodle
Later, mine came

Seafood fried rice
While we had the dinner, the appetizer came.

Gyoza
Our dinner altogether

The Taste
The matcha noodle had the matcha and vegetables smell. It had savory flavour with the sweet chicken mushroom as the topping. Mom didn't want the crispy skins so she asked the waiter to remove it. The noodle had chewy curly texture.
The seafood fried rice had savory taste with white colour. It had shrimp, fishballs, green bean, and beansprout.
The gyoza was just so so, inside were chicken. It had savory and a bit sour flavour inside.
The Price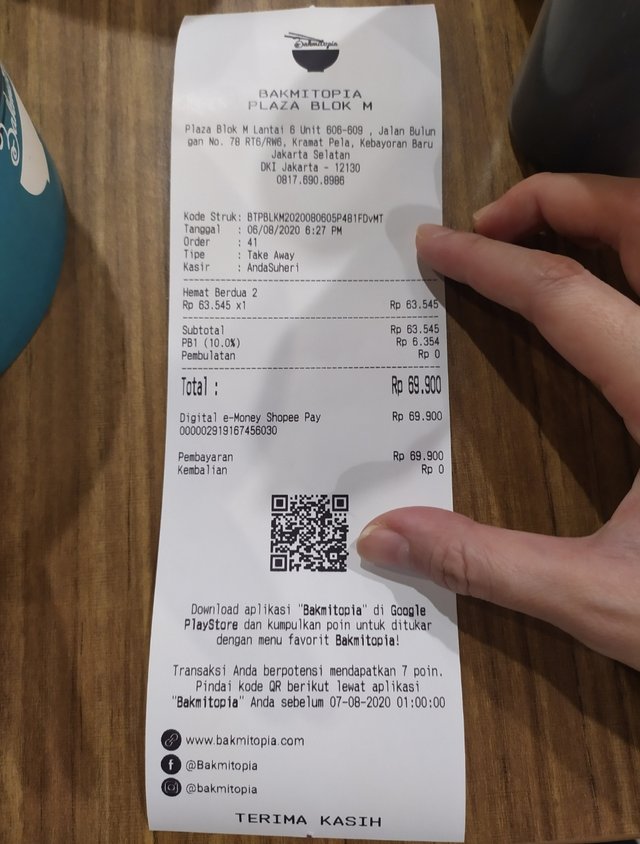 It was 69,900 IDR or around 4.72 USD for the dinner.
Wanna try the packages here too?
Bakmitopia
6th floor
Blok M Plaza
South Jakarta
open daily 11am-8pm