The Bitcoin PUMP of the Year. (BTC/USD) Thanks to Elon Musk !!!
Today the richest man in the world posts in his bio, the best money than today, Bitcoin.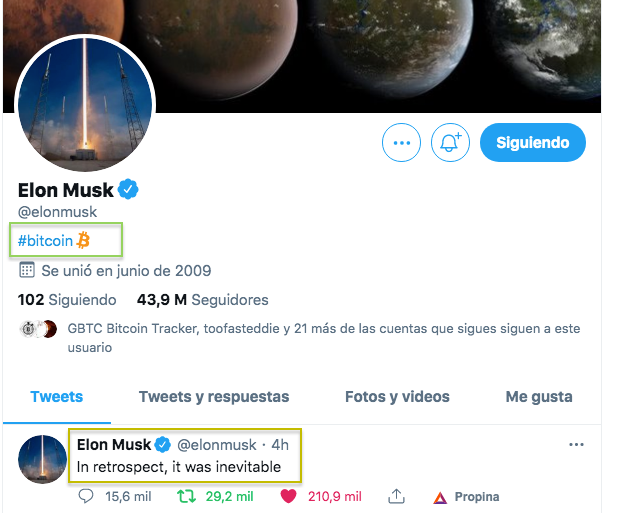 "In retrospect, it was inevitable" say Elon Musk in twitter
And he generates a PUMP of almost 20%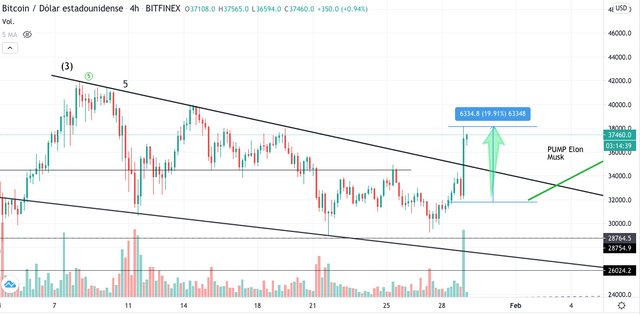 A happy day for the Holders !!!!. Congratulations
And what do you think. Have we seen the end of the Bitcoin correction?
Remember to give your post a vote, Always support good content. Thanks
Follow me it costs you nothing and you get a Healing Reward with Your Vote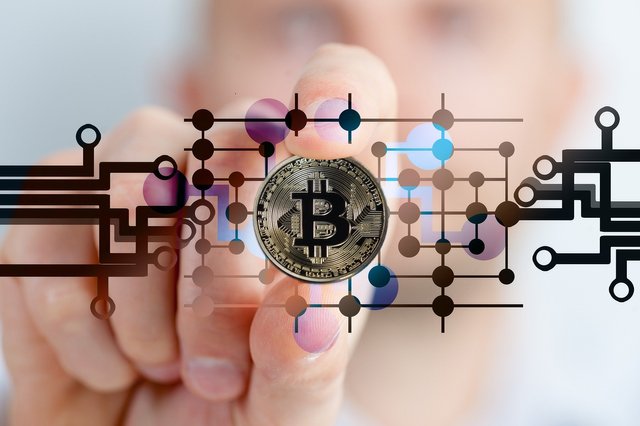 Protect your assets use Stop loss
The alcoins market is very dependent on the price of Bitcoin, when Bitcoins goes up the alcoins go up more, but also in the other sense, so I suggest that you periodically review a Bitcoin and use stop loss and move it when they are already in profit. Do not let a profit become a loss.
We will continue monitoring
To be attentive
Protect your Investments
Lately I have noticed that there is no good analysis on steem, everything takes time, I ask that as you read them leave your vote, it is a way to encourage you to continue making more reports, thanks.
Feel free to use and share my post or graphics, but please mention, @criptoar as the author. Otherwise, consider plagiarism and I will call you and advise my friends to do the same.
READ DISCLAIMER: this publication / analysis is only for general information purposes. I am not a professional trader and I will never be a financial advisor. The material in this publication does not constitute any trading advice of any kind. This is the way I see the paintings and what my ideas are.
Perform your own analysis before making an investment decision. Use money that you are willing to lose if you make an investment.
If you make exchanges or investments after reading this publication, it is entirely at your own risk. I am not responsible for any of your gains or losses. By reading this publication, you acknowledge and agree that you will never hold me liable for any of your profits or losses.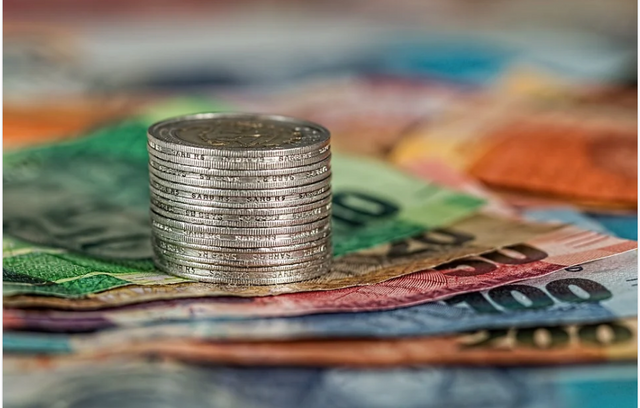 Vote for the post.
Always support good content.
Follow me it costs you nothing and you get a Healing Reward with Your Vote