Tetas de galletas oreo//Oreo Cookie Tits.(Esp-Eng)
Entre los sabores preferidos de los helados artesanales en Venezuela, están las tetas de galletas de oreo, deliciosas y refrescantes a cualquier hora las puedes consumir, se han hecho tan populares que hay negocios especializados que las venden. Éstos cremosos helados son fáciles de preparar, les dejo la receta por si se les antoja uno.
Among the favorite flavors of handmade ice cream in Venezuela, are the oreo cookie tits, delicious and refreshing at any time you can eat them, they have become so popular that there are specialized businesses that sell them. These creamy ice creams are easy to prepare, I leave you the recipe in case you feel like one.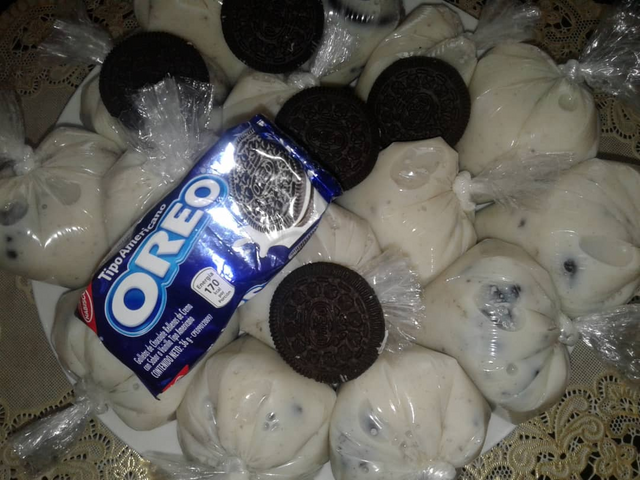 INGREDIENTES//INGREDIENTS.
4 paquetes de galletas oreo tipo americano.
Azúcar al gusto.
Litro y medio de leche.
6 cucharadas de leche en polvo.
4 cucharadas de fécula de maíz.
1 cucharada pequeña de vainilla.
Una pizca de polvo CMC. (CarboxiMetilCelulosa)
4 packs of American-style Oreo cookies.
Sugar to taste.
Liter and a half of milk.
6 tablespoons of powdered milk.
4 tablespoons of cornstarch.
1 small spoonful of vanilla.
A pinch of CMC powder. (CarboxyMetilCellulose)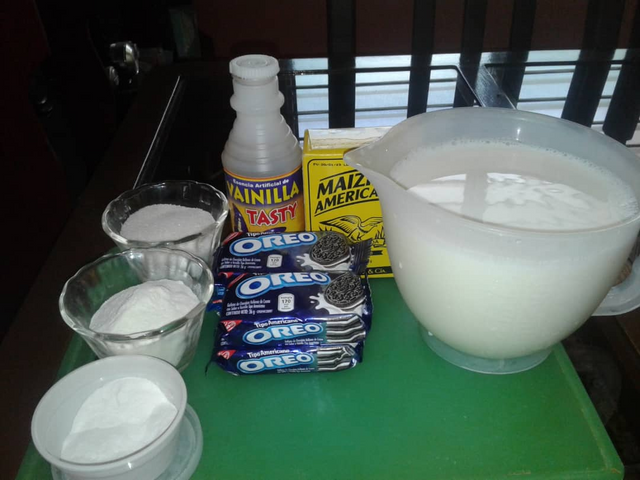 PREPARACIÓN//PREPARATION.
En una olla agregar un litro de leche, reservar medio litro de leche, cocinar a fuego lento, mientas tanto, en otra taza agregar el medio litro de leche reservada, las seis cucharadas de leche en polvo, la cucharada de vainilla, las cuatro cucharadas de fécula de maíz, la pizca de polvo CMC (evita la aparición de cristales de hielo). Mezclar bien.
Agregar la mezcla a la olla y revolver bien, agregar azúcar al gusto.
In a pot add a liter of milk, reserve half a liter of milk, cook over low heat, while in another cup add the half liter of milk reserved, the six tablespoons of powdered milk, the tablespoon of vanilla, the four tablespoons of cornstarch, the pinch of CMC powder (prevents the appearance of ice crystals). Mix well.
Add the mixture to the pot and stir well, add sugar to taste.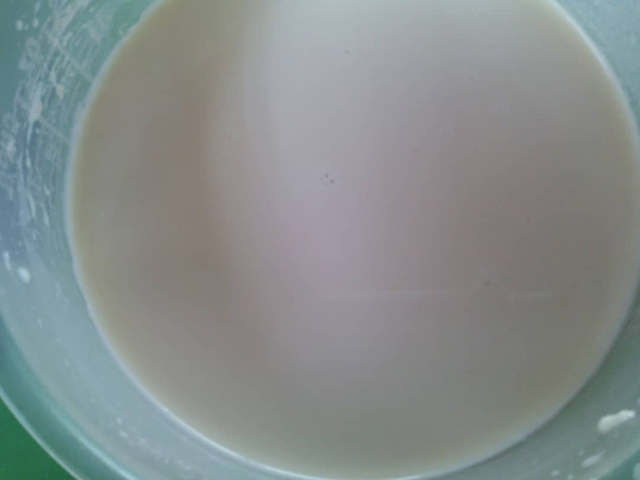 Mientras tanto separa las galletas de la crema. Y agregar la crema de las galletas a la mezcla.
Triturar las galletas, separa una parte para la mezcla.
In the meantime, separate the cookies from the cream. And add the cream from the cookies to the mixture.
Crush the cookies, separate one part for the mixture.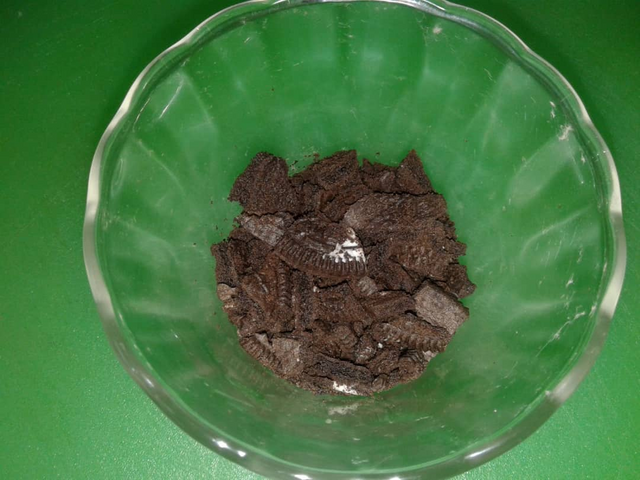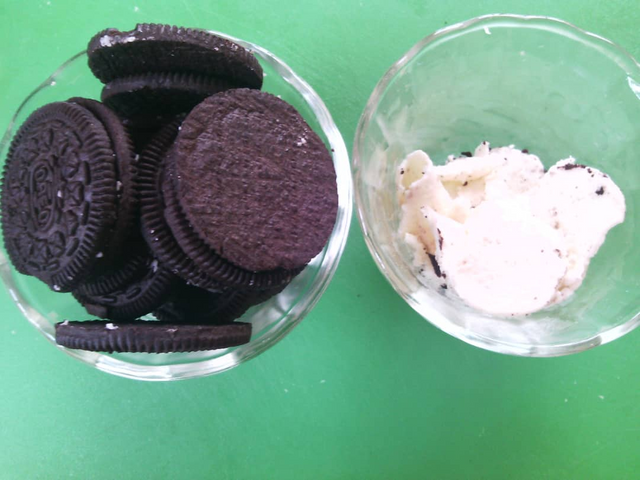 Reserva galletas enteras, para cuando vayas a hacer los helados. Revolver y esperar a que hierva. Bajar del fuego y dejar que enfríe un poco.
Save whole cookies for when you go to make the ice cream. Stir and wait for it to boil. Lower the heat and let it cool down a bit.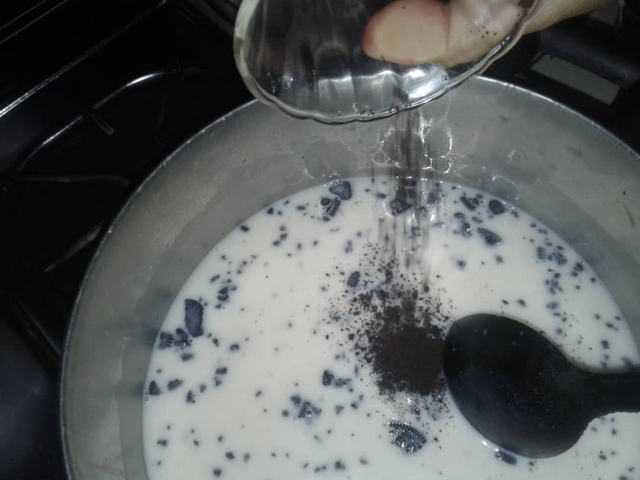 Mientras tanto, comienzas hacer los preparativos para vaciar la mezcla en las bolsitas para hacer las tetas. Recuerda agregar galletas enteras o trituradas según el gusto.
In the meantime, you start making preparations to pour the mixture into the bags to make the tits. Remember to add whole or crushed cookies according to taste.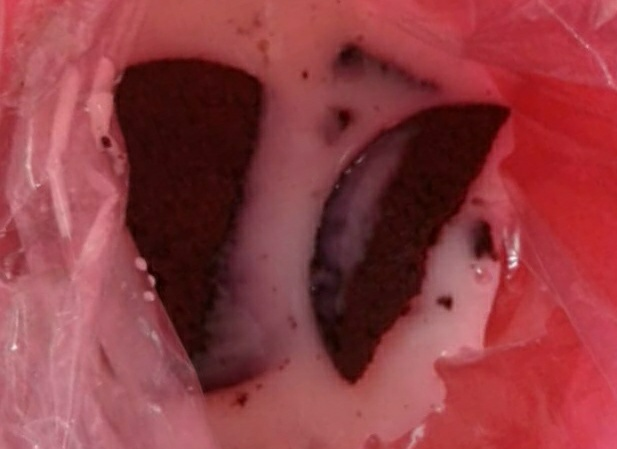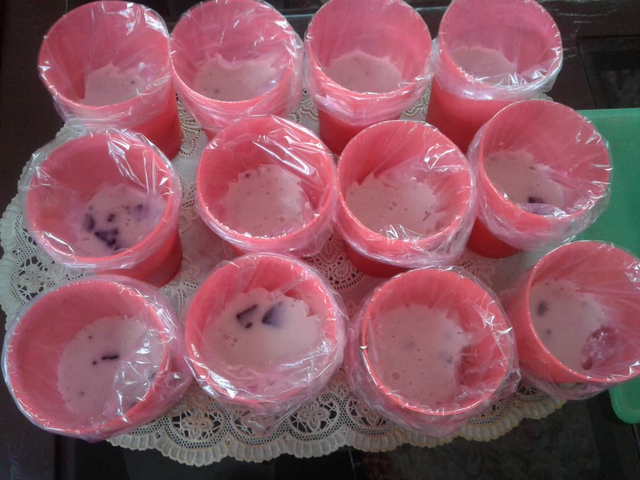 Llevar al congelador por unas cuatro horas.
Lista para saborear una deliciosa teta de galletas oreo.
Take it to the freezer for about four hours.
Ready to savor a delicious Oreo cookie tit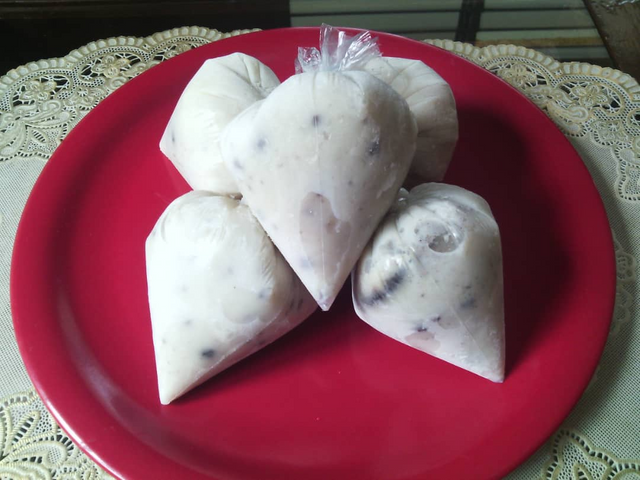 Las fotos son de mi autoría, tomadas con mi teléfono celular Blu Studio 5.0.
The photos are my own, taken with my Blu Studio 5.0 cell phone.