NBA Today. Pacers Vs. Sixers.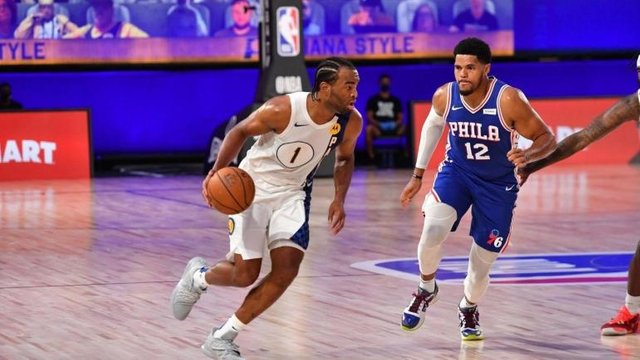 In case you haven't heard it yet, NBA restarted the season since July 31, 2020. The most competitive match up today is between the Philadelphia Sixers vs The Indiana Pacers. The game ended with a score of 127-121 and Indiana Pacers on top.
The game came out with an unlikely hero in the person of TJ Warren of Indiana Pacers. He scored a career-high 53 points, also, a career-high 9 3-pt made for Indiana Pacers. Joel Embiid recorded 41 points and 21 rebounds for the 76ers in a losing effort. TJ Warren's performance is so good that he becomes the 1st Pacer to score 50+ points since Jermaine O'Neal scored 55 points vs. the Bucks and that was way back January 4, 2005.
Indiana Pacers improved its record to 40-26 while The Philadelphia Sixers dropped to 39-27. IThe Pacers is currently ranked number 5 in The Eastern Conference and The Philadelphia Sixers is just right behind at number 6 spot.
Here is the game's highlights from YouTube. Enjoy watching: