Drifting along the Aare
The colours of the Aare are various beautiful , turquoise blue, green blue, glacier green, change depending on the sunlight.
Here in background Aarburg with the castle on the top of the hill and the church.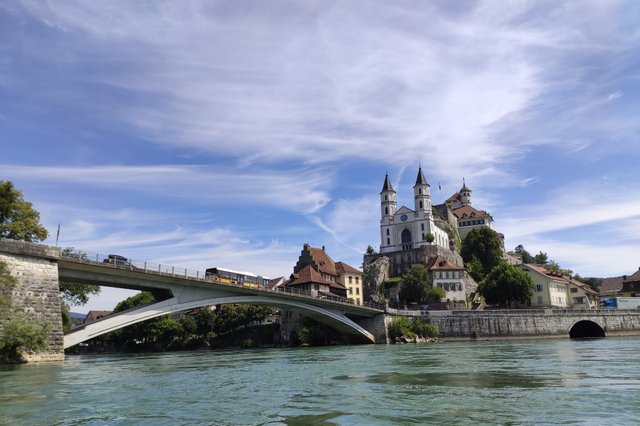 The river fows through Lakes Brienz and Thun, passes Bern, Lake Biel, the Jura and flows into the Rhine near Koblenz.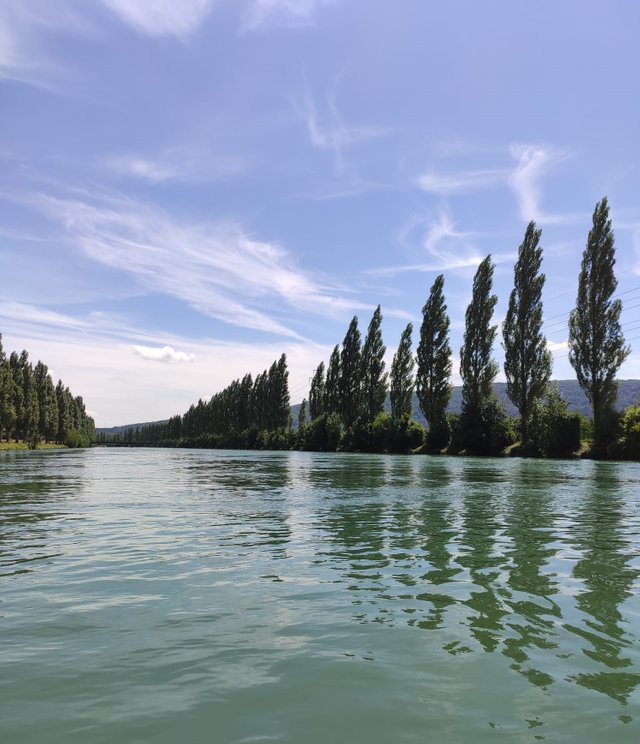 Have a great Day everyone!