Misteri 2T - 2T Mistery
Versi Indonesia
---
Belakangan ini muncul sebuah kegaduhan baru di Indonesia. Sesuatu yang sebelumnya terdengar seperti sedikti angin segar, tapi seketika membuat kita menggelengkan kepala dan bertanya siapakah yang benar di Indonesia tercinta ini.
Hal ini adalah ketika tersiar kabar bahwa salah satu mendiang pengusaha Indonesia bernama Akidi Tio bermurah hati untuk menyumbangkan dana sekitar 2 Triliun rupiah untuk penanganan covid di Indonesia. Seperti sebuah angin segar carut marutnya penanganan covid di Indonesia.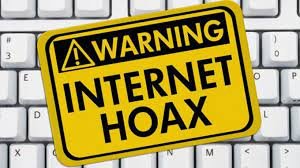 source
Secara simbolis sumbangan itu diterima oleh Kapolda Sumatera Selatan yang di serahkan oleh anak bungsu Akidi Tio bernama Heryanti Tio. Yang menjadi masalah adalah ketika setelah acara simbolis itu tidak jelas bagaimana uang sebesar itu akan di berikan dan juga bukti bahwa keluarga Akidi Tio benar punya uang tersebut.
Menjadi lebih mengherankan adalah bagaimana bisa seorang Kapolda bisa menerima berita tersebut tanpa melakukan penelusuran lebih jauh tentang kebenaran klaim dari keluarga tersebut. Bahkan mereka juga di kecam oleh IPW karena bukan tugas dan funsinya Kapolda untuk menerima bantuan seperti itu.
---
---
English Version
---
recently there has been a new heated discussion spiraling in Indonesia. something that sounds like a fresh wind, then the next moment makes us shaking our head in disbelief dan questioning what is really happening in Indonesia.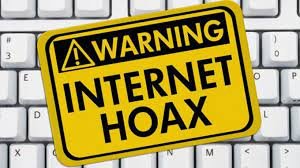 source
It started with a rumor that one of the late businessmen named Akidi Tio with his humble heart wants to donate 2 Trillion Rupiah of his fund to help the covid handling di Indonesia. A big lift toward the mess in the covid handling in Indonesia.
Symbolically that donation is received by the provincial's head of the police of South Sumatra, which was given by the last daughter of Akidi Tio named Heryanti Tio. What becomes the problem is that there is no real way to sort out the distribution of the fund after the symbolic ceremony or the way to prove that the family has the money.
What is even more confusing is how a chief police can receive that news without further investigations about the family's claim. It is also condemned by IPW or Indonesian Police Watch because receiving such donation is not the task and function of the police force.