My Town In 10 Pics || 8th August, 2022|| A More Closer look at My City Uyo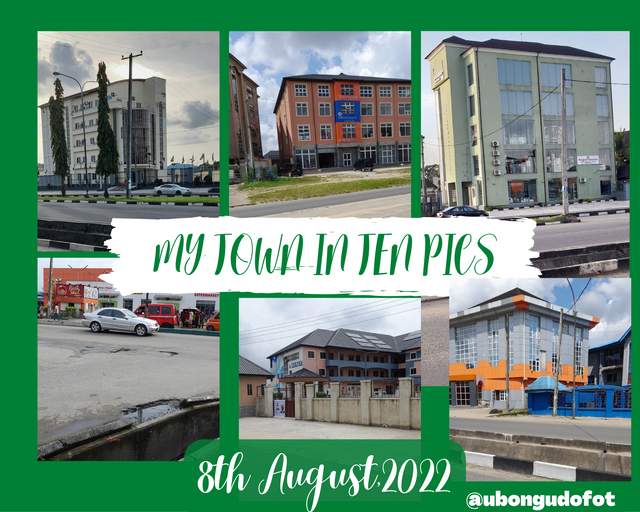 Greetings,
It's great to have you all here. So, I have missed this publication for a very long time, and Most times, I look at the blog to check for it, but unfortunately, I see just fewer of these publications. I thought of Coming up with it Some weeks ago, but since I wasn't Strong healthwise, I couldn't move around, so I had to pause. Interestingly, I gathered a few pictures Some days back and I'm here to present My Town in ten Pic.
---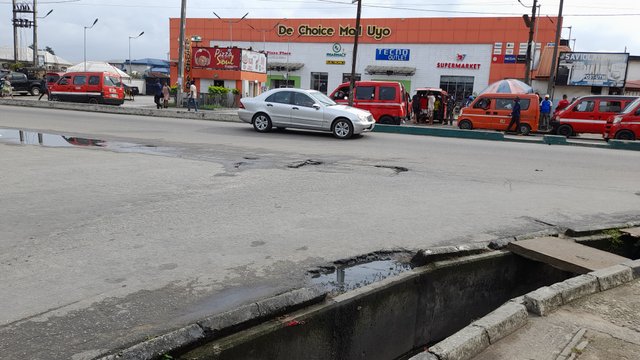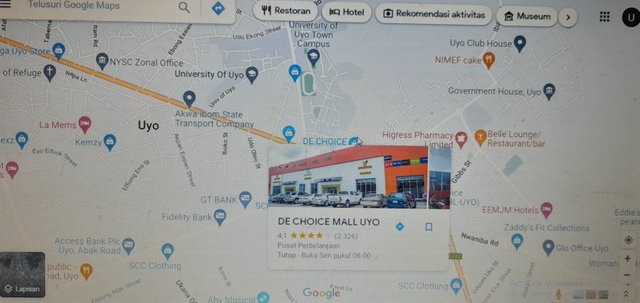 De choice is one of the Most biggest Shopping mall in the city of Uyo and it is located in the centre of the City of Uyo as well. Which means it can be easily accessed by Anyone Coming in and going outside the State. Almost everything is Sold there ranging from House utensils, Food for all cultures , Clothings, Cosmetics e.t.c. Even Phamarcy is also inside the Shopping mall.
The also have online Services where you can placed an order and your item would be delivered to your location. Most Workers there are graduates and well trained to manage Customers. Feel free to visit there if you ever enter Uyo, Akwa Ibom State, Nigeria.
---
---
2. Bassey Albert's campaign office(YPP),uyo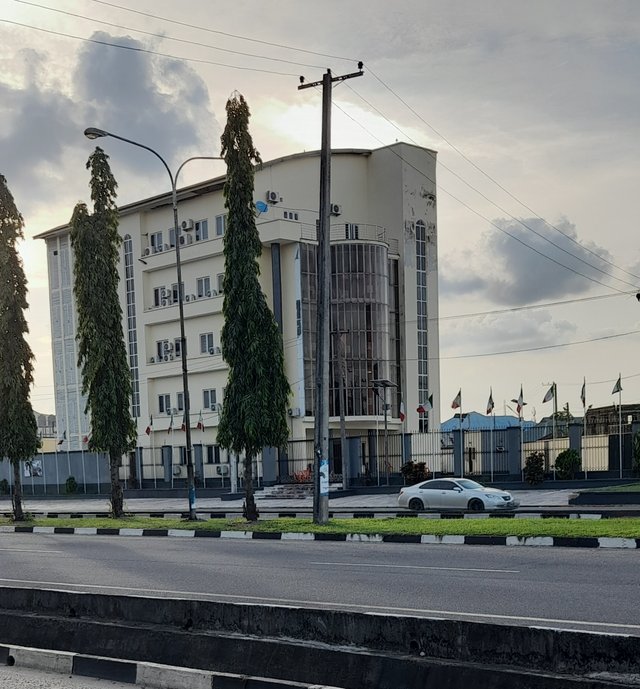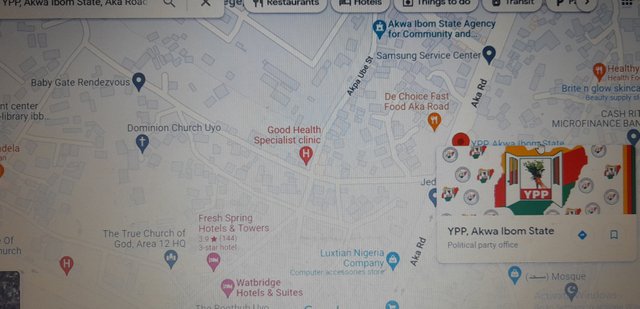 It Will also interest you to note that these building's Name is changed to YPP's Campaign Office. Though it's own by Same person. This is one of the biggest Electoral Office we have in the City of Uyo.
Why i picked interest in this building and decided to feature is because this area or building is also one of the tourist attraction in the state because of how big and tall the building is.
It becomes So significant because we have just few of Such buildings in the City and even the entire State, though we still have one of the tallest building in the state which i will still feature very Soon. Most people go there just for pictures.
Though Visitors are not allowed inside unnesserily, but visitors are allowed to take pictures in the beautiful environe.
---
---
3. Gvernment Technical Collage, Uyo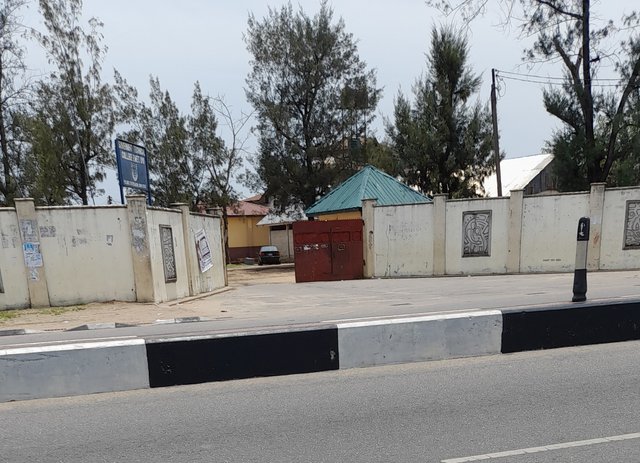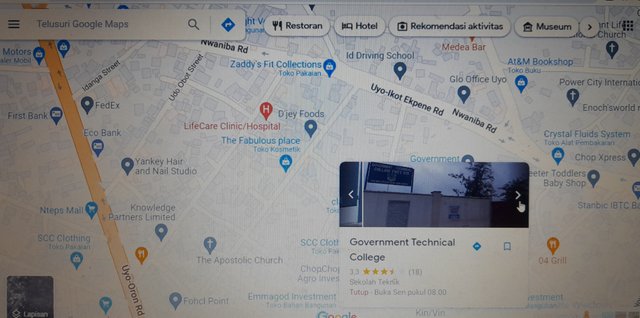 I call this, pillar of Greatness because this High School has trained many Great men today in the Society in my Area. It's a high School Which train young ones on Vocational Skills. Student's from here are known for their Creativity. It is actually a mixed School both boys and girls founded in 1988 but very Productive till date.
---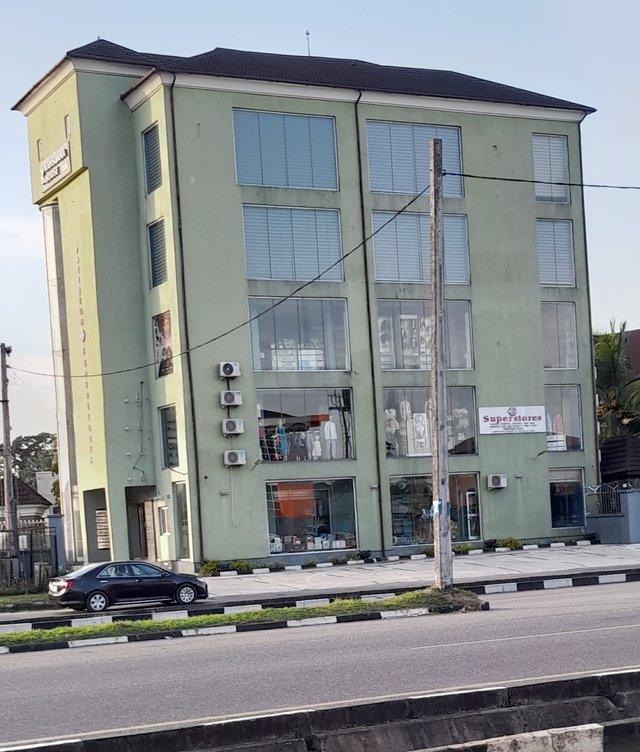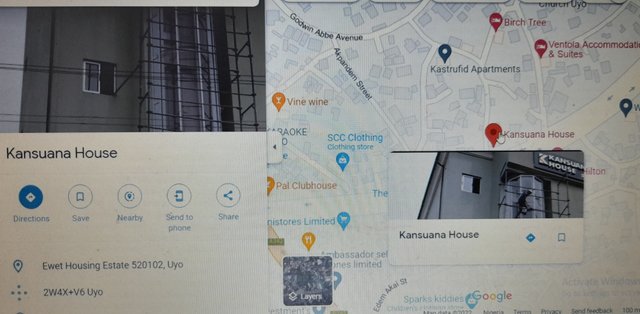 This building is another great Shopping location where many Items are sold as well, ranging from furnitures to eatries, Children's toys, Clothings, e.t.c. It is located in a very popular location which is accessible to Government Officials since Government house is also located in this environment. Thier Operating Hours is from 8am to 9pm daily. But i have to be frank with you, things are a little bit expensive there though they are quality too.
---
---
5.TEEVES INTERNATIONAL SCHOOLS, Uyo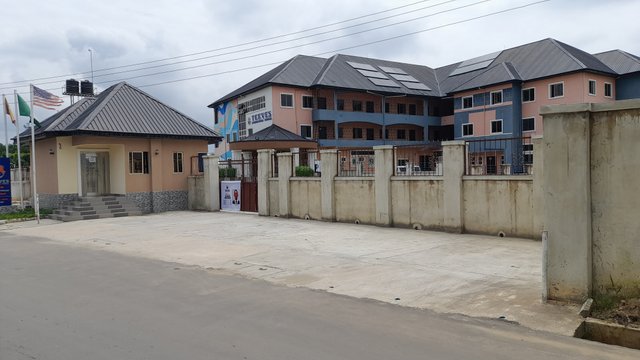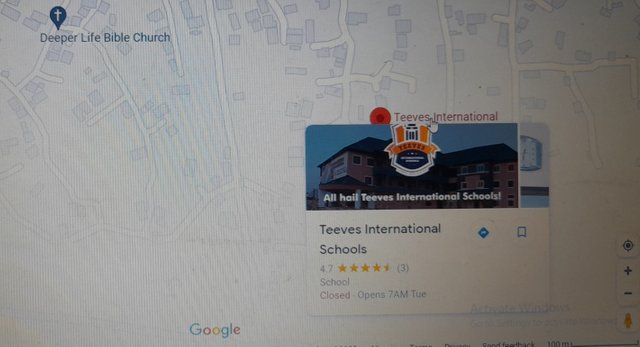 This is one of the most Outstanding Secondary/ Primary School in the City of Uyo. It's Outstanding in the sense that, Students from outside Nigeria also Schooled Here. It is a boarding School with Some great facilities for the Comfort of Students. The environment is So conducive and it is also Secured.
But another thing that that caught my Interest on his facility is the Constant Electricity due to the Solar PV installed in the School. Can you see that on top of the roof? I like that!!
---
---
6.Golden Craft Concept, Uyo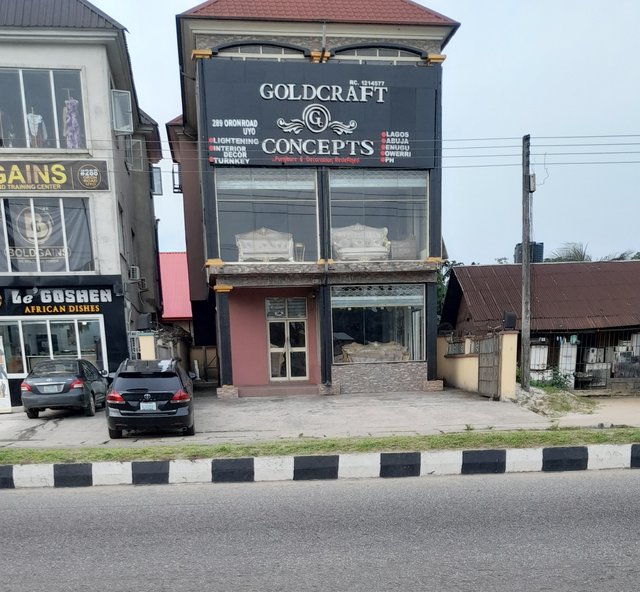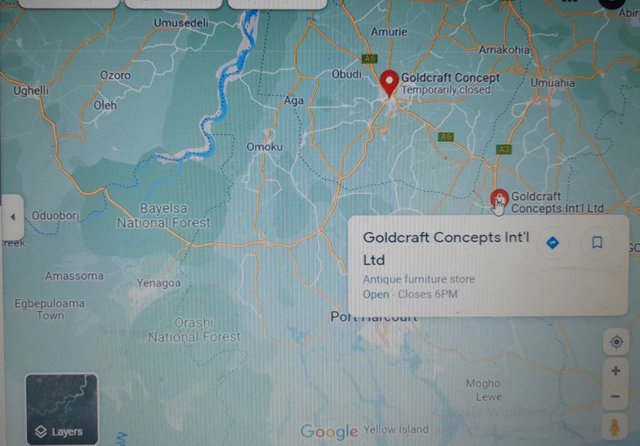 This is A known home for all Fornitures, both Local and Foreign Fornitures. Incase you want to change your fornitures, you can just place a call on them and they will Come for your Service. I have entered inside the building twice this year With a friend.
Thier Prices are affordable, so don't worry about the prices of those great fornitures.
---
---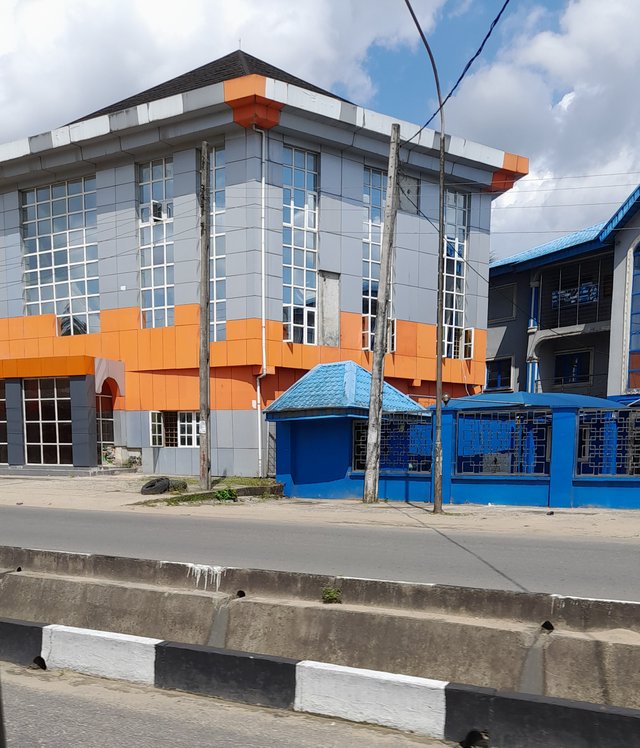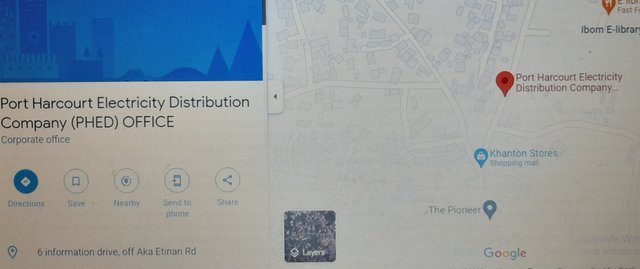 PHEDC means, Port Harchourt Electricity Distribution Company. This Company takes care of the Electricy in the State, they distribute electricity and also takes charge of billing house hold who are using electricity. Unfortunately not all areas are cover or repairs. But here is just a very good landmass for Some estates close by.
---
---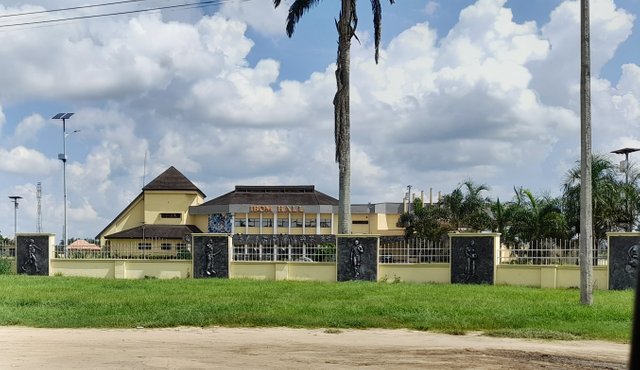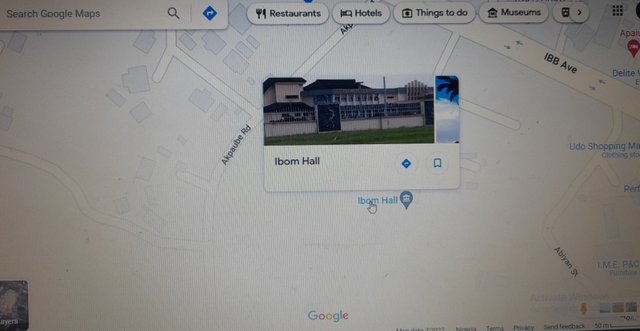 This is a Ceremonial centre in the City. It is mostly Used by the Government when there is a function in the state. It's huge Space is enough to accommodate thousands of people. But the good part about here is that, people who have large gathering also rent here as well for their Occassions. But here is a little advice➡Make Sure your occasion date doesn't crash with any Government Function there, because they will disappoint you.
---
---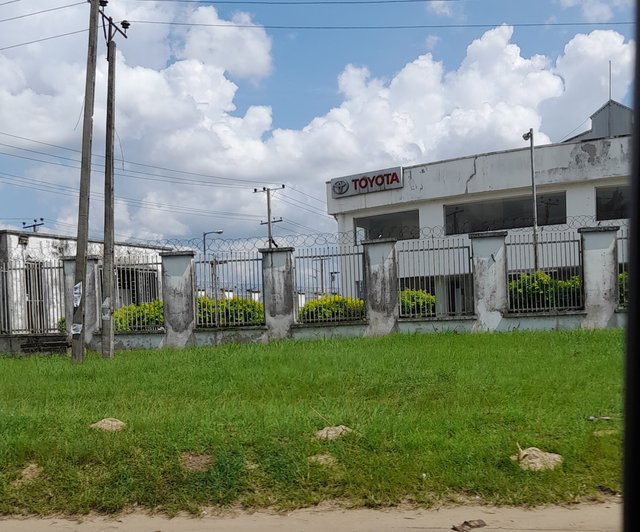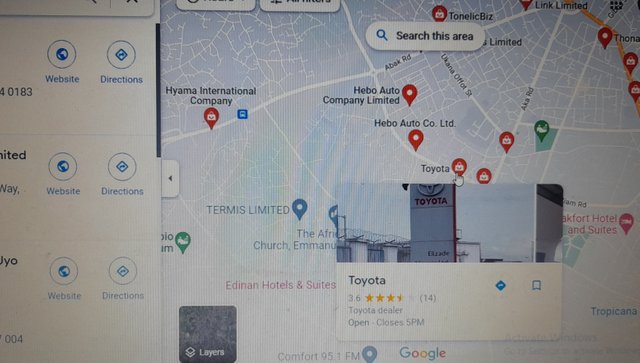 We all Know Toyota. So, here in his particular Spot, toyota products are repaired and you can also buy Toyota Products as well. It is known for their high and quality Standared of operation. You can easily fix your car over there. Most Chinese work there too.
---
---
10. TZ ELECTRICAL INT LTD , Uyo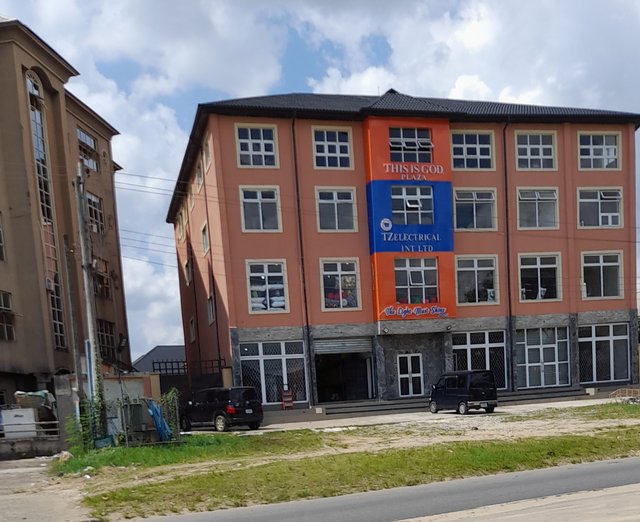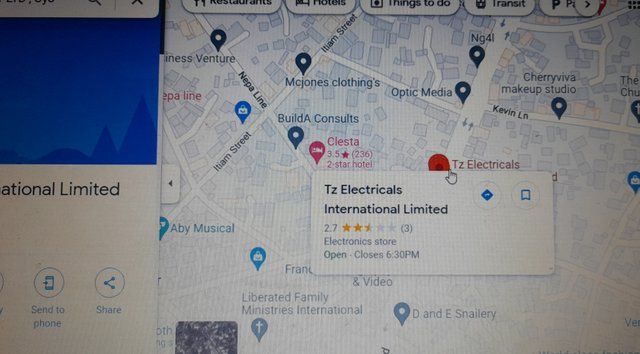 Here is home for quality Electricals. They sell all sort of Electricals at a very affordable prices. They also have home delivery in thier Services. Just few Weeks ago they did Promo on thier goods just to encourage Customers.
---
---
INFORMATION
| Photo Capture with | Samsung Galaxy A12 |
| --- | --- |
| Category | My Town in Ten Pics |
| Photographer | @ubongudofot |
---
---