Steem4Nigeria Engagement Challenge Season 5, Week 1 - Elections In My Country South Africa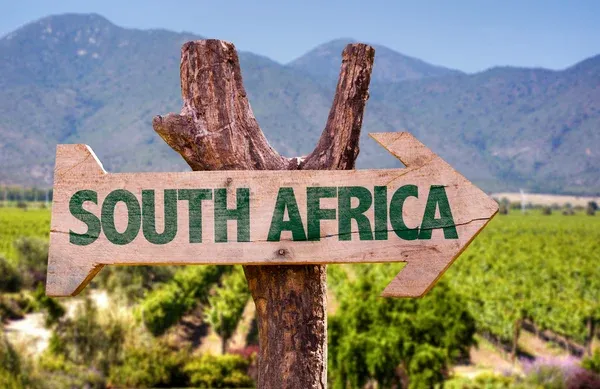 Image Source
On Friday we heard that power cuts or "loadshedding", after 52 days are over. South Africans were supposed to be celebrating but everybody was wondering how long it will last.
Guess what? It lasted exactly two days!
I can tell you one thing. If there were elections tomorrow I doubt very much if the ruling party would have been the majority party.
Politics and elections! What an interesting topic
After I matriculated from school I worked and studied Political Science part-time.
Political Science is a study of the politics of a country, its government, and also the various policies from the origin, development, implementation, and execution.
Boring you might think but when it comes to analyzing political parties and government it becomes interesting.

The governing system by which South Africa is controlled
When you refer to the governance of South Africa there is always one word that comes to mind, "apartheid", discrimination of race. It is a word well-known globally.
Like every country, South Africa also has a history. It is when you read the timeline that you appreciate the current governance of the country.
South Africa's governing history
| YEAR | HAPPENING |
| --- | --- |
| 1652 | The first European settlement in Cape Town (then Table Bay) |
| 1795 | Britian occupied Cape Town and its surroundings |
| 1910 | The Union of South Africa was established. It was known as a "white" union |
| 1912 | The African National Congress (ANC) was founded in 1912 in protest to the "white rule" |
| 1936 | General Hertzog and his government placed black voters on a separate voter roll called "native voters" |
| 1948 | The Afrikaner National Party (NP) came to power with even stricter policies. In 1952 they announced that blacks, age 16+ had to carry a passbook with them. |
| 1961 | South Africa was declared a Republic after a whites-only referendum. Residential segregation and uncalled-for legislation were put in place. Organizations like the ANC were banned. |
| 1976 | Various uprising by young and old was seen putting pressure on the reigning government. It was clear that they had to reform their policies. |
| 1983 | The Constitution was reformed. This was to allow Indian and Coloured minorities to limited participation in lower-ranking houses of parliament. |
| 1986 | The pass law was scrapped and the anti-apartheid movement was supported internationally. There was no option, South Africa will have to change politically. |
| 1994 | South Africans of all races took part in the first free for all democratic elections. South Africa become a fully Democratic ruled country. |
It now reads as follows in the
1996 Constitution of South Africa,
"Universal adult suffrage, a national common voters roll, regular elections and a multi-party system of democratic government".
The Bill of Rights also now stipulates that it is the right of all citizens to vote.
What is a simple definition of democracy?
The word translates from a Greek word into "the power of the people".
Demos – people
Kratos - power
South Africa is thus a parliamentary representative democratic republic with a President which is elected by parliament. Parliament consist of a multi-party system. The President appoints his or her cabinet.
Currently, the African National Congress (ANC) is the majority party.
To date, South Africa only had 6 democratic elections with the result that it is relatively new. Whether it is successful is debatable.
I've got one question. Where is all the promised changes?

South Africa's election methods
In South Africa, we have two main types of elections namely, National and Provincial. Parliament has 400 seats and in Provincial (9 provinces) the seat differs between 40 and 90 seats. The percentage of votes determines the number of seats a party represents.
These two elections must take place within 5 years and are held together. The only difference is that there are separate ballot papers.
The parties represented must register as a party and pay a registration fee. This fee is R 200,000.00 (South African rand) or 48 579.76 STEEM.
Once a party is registered it nominates candidates for each of the legislatures they want to contest.
There are 6 key factors for elections in a democracy.
The right to vote thus nobody can stop you from voting
Voters have the right to a secret vote
Voters have the right to party information
Voters have the right to choose the party they want to vote for
The election must be free and fair
The outcome of the election must be accepted
To oversee that the election is fair an Independent Electoral Commission (IEC) was established to oversee the whole voting process.
Having the IEC in place contributes to the fact that the current voting process is effective.
The voting process
If you are 18+ you are free to vote
Voting in South Africa happens in person on an open ballot
To vote you must be registered. This is normally done on a public registration day or any other day of the week at a municipal office
To register as a voter you need to present your identification card
Voters are assigned to a voting district. This is based on residence at the time of the vote. Currently, South Africa has 22,933 voting districts
These voting districts are assigned unique voting stations
Voters can apply to vote outside their registered district if they are not going to present in their area on Election. Voters like the elderly can also apply for a home vote
The day of the election will be announced by the President.This day will then also be declared a National holiday
There are political party representations at all the voting stations to make sure votes are cast correctly and fair
On Election Day, voters must present their identification cards, and their names are marked on the register. The thumb is marked with a spot of special ink and only then will they receive the ballots
Ballot papers with the name of the party, the party logo, and a photo of the candidate on the ballot are handed over to the voters
Voters marks mark the candidate they vote for with an X
Ballots are then folded and deposited in sealed ballot boxes
Ballots are counted manually by the IEC in the presence of various political parties
The counts of ballots are sent to a central IEC venue where the results are broadcast as it is received
The IEC must declare the election as fair to conclude the outcome
South Africa also has Municipal or Local Elections. These elections are a lot less formal than the other two elections but also happen on the same basis.
Do I partake in these elections? Absolutely YES!
Every vote counts and if you want to be part of the decision-making that will not only influence your life but the state of your country you must vote.
I often tell people that if they have not voted they have no right to complain.

It might be a National holiday but a "holiday" it is not. Be prepared to stand in queues for a very long time.
With South Africa's first democratic election in 1994 people stood for up to 10 hours to vote.
Sometimes you don't know what is best, to stand freezing on a cold winter's day or to stand in the heat of the blazing sun. What was helpful for me with the last election was when I took my mother with me. Because of her age, they immediately took us to vote. The whole process took us no longer than 15 minutes.
With the last local government election in 2021 less than half of the registered voters voted. It was the lowest voting turnout to date.
The 5 main reasons for the outcome
Individual barrier. They could simply not make it
Problems at the voting stations. For example, not registered or registered in a different district
Poor performance from the government
No interest to vote
Didn't know who to vote for
In my personal opinion, I will rate the election and the process as FAIR.


Suggesting a method of electing leaders to power
There is only one way to elect leaders and that is by voting. The method that must change is the voting method and not the electing of the leader.
I am no expert but what I do know is that times are changing. A toaster is no longer the best electrical appliance that you have. These day air fryers are what makes a kitchen a dream kitchen.
Why can it not be the same with the election process? It is hard to believe that after all these years we are still stuck with a cross on a piece of paper.
Technology can be used in so many ways not just for voters but also for officials to make the registration and voting process so much easier.
Online registrations
Electronic poll books
Technology in voting (mechanical voting or punch card voting)
Direct recording systems (Blockchain technology)
Technology in sorting
Technology in counting
Technology plays a vital role in the election process going forward.

Would I prefer other forms of governance different from the one you have already and why?
Oh yes!
28 Years as a democratic country and South Africa has only gone backward
47% of South Africans are unhappy with the party they voted for during the last elections
The ages 25 to 54 are the main disappointed group
33% of voters know and have met their candidates
9% of voters are happy with where they live
These are the alarming facts published by an independent market research company, Ipsos, at the end of last year, 2021.
I would love to see a COALITION GOVERNMENT.
A coalition government is where parties form a combined government. This type of government can play an important role in government decisions, appointments, legislation, and budget settings.
I believe that a coalition government will keep the president and his cabinet on their toes. Just what South Africa needs right now.
A coalition government will have the power of a vote of no confidence which can result in the president and his cabinet being removed from office.
There are plenty of countries in the world with proven track records of coalition governments. "Magical Formula" is what it is knows as in Switzerland.
All I want is for government to perform its duties, to stop corruption, and to let South Africa move FORWARD!
Bring back our electricity!

I invite:
@kay-owobia
@b-naj
@temitopef
VESTING: 2,008.451 STEEM
TRANSFER: 23.000 STEEM (Contests)
I invite you to support @pennsif.witness for growth across the whole platform through robust communication at all levels and targeted high yield developments with the resources available.

Click Here