Tron-Europe Token Price
Hello Friends,
today we want to take a look at the numbers of Tron-Europe and TERC Token.


TronEuropeRewardCoin(TERC) price change in the last 24 hours...
You Trade the Token at https://poloniex.org/exchange?id=436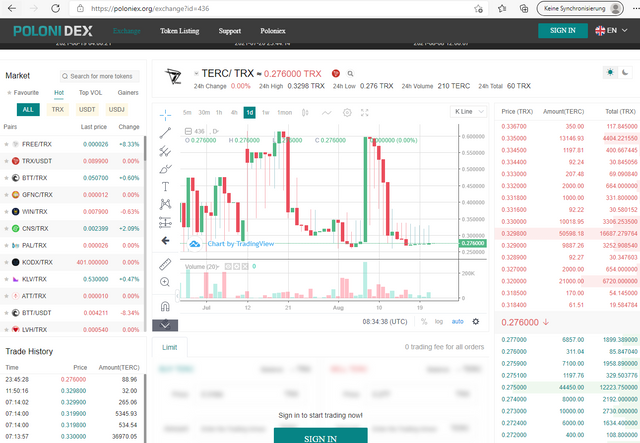 More Infos about Tron-Europe and his Projekts you become here https://tron-europe.org
or here Join us now..!!
Telegram: t.me/tron_europe
Twitter: twitter.com/europe_tron
Medium: medium.com/@Tron_Europe
DVMarketplace:
https://dvm-market.com/
Telegram: t.me/DVMarketplace
TheRevolt_GoT
http://www.therevolt.io/
Telegram: t.me/theRevolt_GoT
AftermathIsland
https://aftermathislands.com/
Telegram: t.me/AftermathIslands
BeFaster
https://www.befaster.fit/
Telegram: t.me/BeFasteFitenglish
TronEuropeEsportDivision
Telegram: t.me/te_esports_division